Gone are the times when you had to stand in long queues to bank work done. The advancement in mobile technology and banking have come together to make our lives easier. The banking apps are the life saviours that allow you to make transactions and perform any banking function while sitting at your home. The apps are plenty in number and that is why the major task is to choose the most efficient one. That is why we have created a list containing some most convenient mobile banking apps:
1. Bank of America Mobile Banking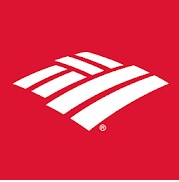 Bank of America is one of the best mobile banks and it is popular all across the globe. Its app sustains the name of the bank. Bank of America Mobile App is known for the convenience and the security it provides. The best part about this app is that the users are always treated courteously.
Features:
Apart from the banking features, it allows users to pay bills, schedule payments etc.
Review balances and activities
Activate/Replace Debit/Credit Cards
Set Alerts
Get check copies
Customer care service for queries and issues
2. Chase Mobile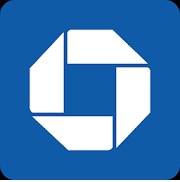 Chase App is a remarkable banking app known for its multitasking feature. It provides features like paying bills, depositing cheques, transfer money and other significant things that a good banking app must provide. Chase also gives notifications to alert you when a payment due date is coming up.
Features:
Password sign-in and Fingerprint sign-in both available
Great medium to check on your savings and credit activities
Time to time notifications
Allows to send wire transfers
Chase QuickDeposit feature allows users to snap a picture and deposit cheques
3. Citibank Mobile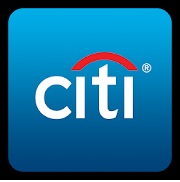 Citibank is an extremely functional option when you are looking up for safety and security. After installation, the user is supposed to set up his user ID and a password known as the IPIN. Users get abundant options to invest in mutual funds.
Features:
Transfer of funds to other bank accounts
Option to add a payee in a minute
Viewing account balances and Credit card details without logging-in repeatedly
Converts Citibank Credit Card Outstanding into easy EMIs. Users can repay in small amounts on a per month basis.
4. Chime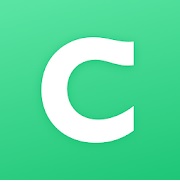 This bank app claims to have revolutionized the personal finance system which is true indeed. From tracking your spending and to paying friends, this app handles every banking activity. It keeps sending you to balance notifications and transaction alerts done via your account. It works on every device.
Features:
Allows taking quick photos of your cheque and banking them immediately. You can send these cheques via mail as well
The instant disable-your-card feature, if you lost your card
There is a feature known as Pay Friends, helpful to send zero cost mobile payments to your friends.
Swift and convenient to use
5. Credit One Bank Mobile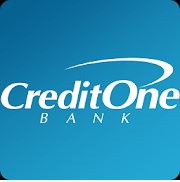 Most of the credit managing apps charge a certain sum of fees, on the contrary Credit One Bank App is free. This app can help you in a myriad of ways. It will remind you when your payment is due and help you save the penalty charges. The app has touch ID feature making it easier for the users.
Features:
One can view account information, make payments, check balance etc.
Let's you check available credit, view statements, and your balance
Monthly tracing Experian Credit Score for free
Manage multiple accounts with great ease
6. Wells Fargo Mobile Banking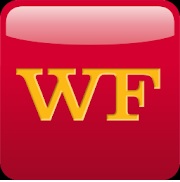 Wells Fargo Mobile Banking is a great app for account management, checking deposits, transferring funds and paying bills. Apart from the banking benefits, it provides statistics for your financial performance, market data analysis, and news.
Features:
Allows Reviewing bank activities and checking account balance
Makes a list of credit card transactions and managing a rewards program
Card-Free ATM access to accounts at 13,000 ATMs
Facilitates depositing checks via photographs
Secure and quick medium of transferring money
7. PNC Mobile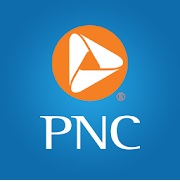 PNC is a US-based banking app which functions meticulously. It is safe, quick and simple to use. It has a built-in Location Service which helps users locate the nearest branch of the bank. Along with the basic features, it also facilitates to make in-store purchases using the PNC debit, credit or the Smart Access Card using for mobile phone.
Features:
Check current account balances for different accounts.
View recent transactions in the account
Transfer funds between your PNC accounts
Clicks picture via smartphone for depositing checks
Transacts money securely and quickly
8. Discover Mobile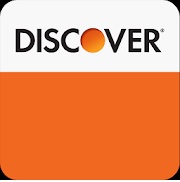 Discover mobile provides access to your bank from every corner of the world. You can conveniently make transactions; check money status etc in this app. It perfectly functions in android as well as iOs platforms and most importantly, it has the simplest user-interface.
Features:
Checks available credits and reviewing transactions
Allows making and cancelling payments
Rewards for direct deposits and statement credit
Lets you control new purchases, transfer of funds etc.
Instant blocking of stolen cards and activation of new cards
9. Lloyds Bank Mobile Banking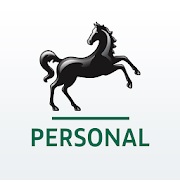 Lloyds Bank Mobile Banking is a quick solution to the hurdles in banking. The app helps in updating details, applying for loans, resetting passwords and a lot more. The user interface is simple and secure and it has a customer service which helps users to talk to a representative directly.
Features:
Monitors account balances and payments
Provides information on transactions and previous history
Makes national and international payments
Pay your instalments for the bank loan and credit card bill
Receive everyday offers and credits
Easy and hassle-free retrieval of lost cards