Every year as we make way into the last quarter, we are excited about all the festivities that await us one after the other. There is a different kind of vibe in the air, as markets sell all sorts of gifts, goodies and delicacies. At such a time, marketers offer you lucrative deals to capitalise on your festive spirit to maximise their sales. That is why, like every year, some attractive deals on especially big-ticket goods, like vehicles are expected to come your way.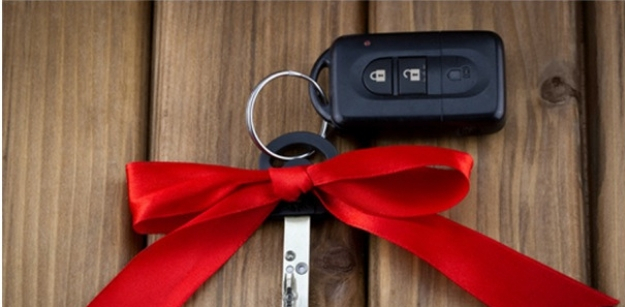 Since festive season is an auspicious time to bring home new assets, you might as well be planning to buy something that maximises your family's happiness. In that case, what's better than to buy your dream car or bike?
So, if you are planning to bring home your favourite vehicle this festive season, then let's tell you if it's a right decision or not, and how to go about your purchase.
To Buy or Not to Buy?
To tap the festive spirit of prospective automobile buyers and enthusiasts, both auto dealers and banking institutions dole out many benefits worth grabbing. So, the answer is that yes, you should buy your dream vehicle in this opportune time.
Auto dealers come up with special festive bonanzas, in which you can get significant discounts, offers, vehicle exchange schemes, free services and special goodies on purchase of any vehicle. In a bid to sell more, dealers also display more flexibility, thus, increasing the scope for negotiating. At such a time, given the record-high discounts, buyback schemes and incentives, the chances are that you may also be able to go for a higher variant of your favourite car or bike after you consider the net price. Moreover, exchange schemes are also a great opportunity for you to bring home a brand-new vehicle in exchange for your old one.
For this year, automakers have lined up about a dozen launches in both car and two-wheeler category, close to the festive season. The launches start with Ganesh Chaturthi and Onam in September and will conclude towards the end of October, with Diwali celebrations. While the launches will end by then, but the festive offers usually last until the end of the year. This means that the entire period between September and December is a good time for you to consider buying your dream vehicle. Also, if you buy any of the new cars launched in this period, then you will probably be among the first few to drive that vehicle. So, drive not just in good cheer, but also with style.
Will it Be Easy to Get Car Loan?
Another significant advantage is that leading banks also tie-up with auto dealers to offer exciting cashback options, low car loan interest rates and down payment.
Also, if you approach banks for a car loan on your own, then you will also enjoy offer benefits like waiver of processing fees, and reduction in interest rate. This will bring down your cost significantly, making the deal a favourable one for you.
Reputable banks like Axis Bank offer car loans starting from Rs. 1 lakh up to 100 % of the on-road price of the car, with comfortable tenure and exclusive benefits in case of priority banking.
It is advisable that before applying for a loan, you properly check car loans interest rate India, so that you get the best deal for yourself. Moreover, you can use a calculator to find out the EMI amounts and car loans interest rates online before approaching the bank.
Things to Keep in Mind
The festive period is one of the best times to buy your dream vehicle, but that doesn't mean that you purchase without looking into essential things. Make sure that you evaluate all the discount offers appropriately, ensuring that in the long run, you are not paying more than the actual cost of the car. Also, check car-related factors such as its variants, engine type, mileage, suspension, maintenance in the long run, to the best of your satisfaction, so that you don't end up making a hasty decision.
Also, in terms of financing the purchase, carefully evaluate your loan payment terms and car loan interest rates India, before applying for the loan.
Bring Home Your Dream Vehicle This Festive Season
With all the offers and benefits in store, don't while away your time only mulling over the offers this festive season. Research thoroughly, get your loan documents in place and then buy your favourite car or bike at any time during this auspicious period.
Give your family another reason to celebrate this festive season by bringing home your dream vehicle.