When evaluating what home renovation type gets you the most bang for your buck there are a few standard ones that come to most people think of.
Fix up the bathroom.
Update the kitchen.
Add a deck.
Spruce up the exterior (landscape, paint, siding, etc.)
But there is one that doesn't immediately jump to everyone's mind… your garage door? Yes indeed!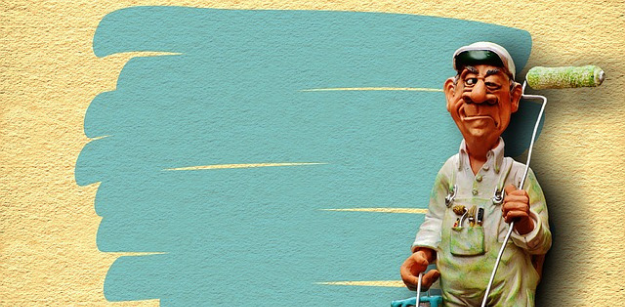 Why is a Garage Door So Valuable?
When referencing the national US average cost vs value against all of the other renovation types this one comes out way ahead at 97.5%. The next closest that would apply to all markets nationwide would be a minor kitchen remodel at 80.5%. So why is this?
It boils down to cost and variables. A minor kitchen remodel is easily double or triple the cost of replacing a garage door, and has far more that is hidden or can go wrong which will drive the price up. Garage doors are pretty straightforward and the cost of replacement doesn't waver much from market to market with regards to your area's cost of living. The materials are relatively inexpensive and competition keeps the cost of installation fairly stable.
How Does it Increase Your Home's Value?
Though there is something to clarify, if you are looking to renovate and get top dollar for selling your home; repairs and updates do not typically increase the value of your home, they keep it from going down when you are trying to sell your home. So what am I paying for you ask? Let's take a look at how a realtor/appraiser determines the value of your home.
The home value is determined by three main things:
The number of bedrooms and bathrooms.
Square footage.
The neighborhood your property is in.
They evaluate your home's value by comparing up to five or six similar properties in your neighborhood and they only use these factors. It has nothing to do with how your home looks or if the appliances are broken, or any upgrades. To truly add value to your home will have to add a room or bathroom, so why bother doing the updates at all? The potential buyer is why.
Buyers Preference Drives Actual Sales Price
Every potential buyer has a minus counter in their head whenever they tour a property. Unkempt landscape -$2,000, ugly/broken garage door -$3,000, outdated kitchen -$8,000, and it will keep eating away at whatever offer you thought you could get. Simply put, people don't pay top dollar for an "ugly" house. The investment is to attract multiple buyers to help keep your asking price for the property where it is, or they compete against one another to drive the price up.
It also Makes Your Property's Time on the Market Shorter
If you are selling your home you will definitely want to be able to make it marketable. A home with terrible curb appeal will sit on the market for an average of two to three times longer than an updated well kept home. You can move it faster by selling it to a house flipping company like Offerpad or We Buy Ugly Houses, but you stand to lose between 15% and 35% of your home's value in that sale.
So when you are looking to sell your home there are many things that you can do that are affordable to help you maintain its value. But the safest bet is going to be a new garage door.