Do you wish to enter the exciting and lucrative work of 'real estate' in the United States? Whether you aim to help people buy their dream homes, enjoy the pleasure of meeting people, or make tons of money selling homes, you will need to go through some essential steps before you enter the real estate industry.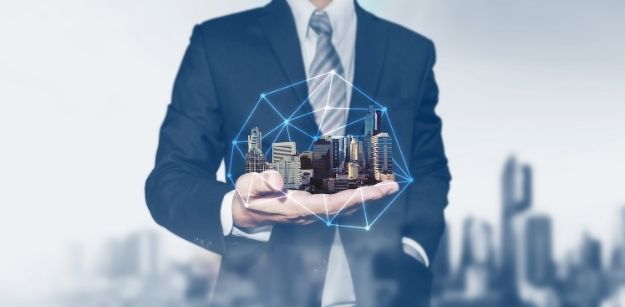 Here is all that you need to know about becoming a licensed real estate agent:
Step 1: Understand your State's requirements
There is no national real estate license. Instead, each state has its unique licensing requirements that you must meet. Because each state's requirements vary so widely, you must know what your state requires of you. Your state will have specific requirements concerning the provision for:
Age
Level of education
Exams and exam eligibility
Application process
Reporting of any criminal history you might have
Pre-licensing courses
Process for achieving a higher level of licensing
Note: If your state has a reciprocal licensing agreement with other states, then you can get your license in one of those states and use it in another state without having to undergo any additional examinations.
Step 2: Complete a pre-licensing course successfully
No matter which state you belong to, you will have to complete a pre-licensing course from an accredited real estate licensing school. Only after you complete the course successfully will you be able to sit for the real estate license exam.
Again, the number of pre-licensing training hours that you are required to complete varies from one jurisdiction to the next. For example, if you live in Alabama, you must complete a 60-hour pre-licensing course, but if you live in Kentucky, you are required to complete a 96-hour pre-licensing course. If you live in Texas, you are required to complete a 180-hour pre-licensing course.
If you live in California, you must complete 45-hour courses in principles and practices, as well as electives in appraisal, finance, property management, legal aspects, office administration, and economics.
You can do the course from a live classroom location (at one of your state's local real estate schools or a community college), or you can do it online. Online courses are relatively cheaper than going to school.
Ensure that you enroll in a school that has a good reputation and offers excellent instructors and course material – these will be the foundation for your career in the real estate world.
You will have to pass the pre-license course examination to apply for your state real estate exam. Some courses include exam prep programs that help you better prepare for the exam.
Don't forget to collect your official transcripts and certificate of course completion; you will need these for the next step.
Step 3: Take the state's real estate licensing exam
You must regularly follow up on your state's application process so that you can sit for the real estate agent exam as soon as possible. You will be able to get the details from the state's real estate regulatory authority or real estate commission website.
Your state might ask you to submit your fingerprints and pass a background check before you register or book an exam date.
The exam consists of two parts and is in a multiple-choice format. The first part is based on general real estate principles and practices. The second part is based on your state's specific real estate laws. Both these parts are scored separately, and you must pass both these sections.
If you don't pass the real estate license exam the first time around, you can retake the exam. The number of times you can take the exam varies from one state to another.
When you pass the real estate license exam, you must submit your application for a license from your state's real estate agency, along with all the required documents and fees. Once your state's real estate agency approves your application, your real estate license certificate will be visible in the "Licensees" section of its website.
Step 4: Get insurance for real estate agents
As a certified and licensed real estate agent, your clients will regard you as an expert in your field. As with any other business, you could be sued by an unhappy client at any point in time – regardless of whether you are in the wrong.
Professional liability insurance or Errors & Omissions insurance can protect you and your business against claims of poor planning, failure to deliver, bad advice, negligence, or alleged errors or omissions. If a client or another third party sues you for causing them financial loss, then professional liability insurance will cover all your defense expenses and lawyer's fees, judgments related to the case, and settlements you must make.
Sometimes, potential clients, landlords, and other parties might want to ensure you hold general liability insurance before they consider doing business with you. This insurance will protect against accidents that might happen when someone is working with you, if an accidental injury happens to one of your clients, or if their property is damaged.
Step 5: Join a real estate brokerage
Once you pass the real estate licensing exam, you are not authorized to act independently as a real estate agent. You are expected to practice real estate on behalf of a licensed brokerage or broker who will oversee all your real estate transactions and ensure you follow the required ethical and legal standards. Choose a brokerage or broker to work under early in your licensing process. That way, you can complete the final paperwork with the state as soon as you complete your pre-licensing education requirements.
Good luck in your endeavor to becoming a licensed real estate agent. As a real estate agent, you can look forward to a fruitful and rewarding career.