Many methods are practised by SEO experts to promote a website in an attempt to bring it on top of search engines and get visitors to it. Some SEO service providers use good methods or practices, some other use bad methods and some adopt or combine both good and bad SEO processes. It is no doubt. All methods produce results. Having said this, the question before us is which method to choose: good, bad or both combined. Bad methods by their own classification as bad bring with it bad consequences in the long run which include penalization by search engines such as blocking or suspension. So, it is recommended to rule out the bad methods as a way to promote your website considering its long term reputation and performance.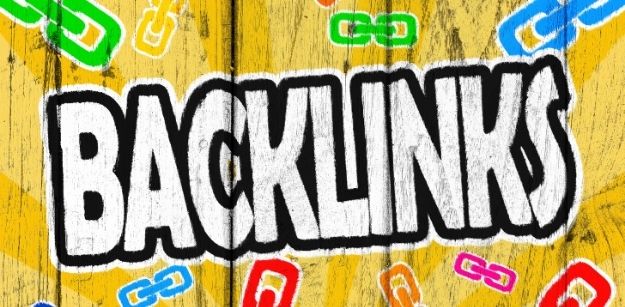 SEO practices are classified as Black Hat SEO (bad SEO) and White Hat SEO (good SEO). As mentioned above, bad SEO methods obviously produce expected results in the short run but create undesirable consequences in the long run.
Keyword Stuffing
Spamming
Article Scraping
Auto Blogging
Software Aided Bad Promotion
Keyword Stuffing
Keyword stuffing is excessive dumping of keywords into a webpage for the search engine to capture and bring the website in the top results. Normally, people doing this will generate all possible keyword phrases related to the product or service through keyword tools such as Google Keyword Planner, Moz Keywords Planner or Ahrefs Keywords Explorer and dump all these related phrases into the website code or use them in the webpage content. This exercise not affects readability to the user but also invites penal action from the search engines even to the extent of suspension or blocking.
Spamming
Another unhealthy SEO practice is spamming. It is practice of indiscriminate and random submitting of content with your URL irrespective of relevance and context. Submission of your URL in unrelated web portals and platforms causes negative index and dilute contextual strength of your keywords and URL. The idea that your website should be visited from multiple sources and be made available to every quarter is good but not in an erroneous way. Search engines are like libraries and they do not encourage or endorse wrong indexing and over indexing attempts. Like in a library, every book has to be in the relevant rack related to the subject, search engines expect the websites to be rightly indexed so that the users of the search engines are not misled and misguided. So, search engines block or underscore websites for misadventures such as spamming.
Article Scraping
Article Scraping or Content Scraping or Data Scraping or Content Repurposing is pulling data out of original content and reproducing it without the consent of the original content producer or publisher and therefore, it is illegal. It is definite copyright violation. There are two ways people go about doing this. One way is through the manual method by adding or changing portions of the content or rephrasing the text or keywords. Another way they go about doing it is through the use of software developed for this purpose. Many SEO practioners adopt this illegal method to promote and boost websites. This is wrong SEO and your website may get banned or warned or blocked if this method is adopted in any form or in any level.
Auto Blogging
Again, this is another method of using automated tools to create blogs using content from RSS feeds from other sources and this is illegal and unfair practice.
Software Aided Bad Promotion
All promotions using the aid of software to boost a website's ranking in search engines and presence in various web directories and social bookmarking sites using automated submission tools are uncalled for.
White Hat SEO activities include
Creating High Quality Content
Publishing Long Blog Posts
Manual Social Bookmarking
Creating Guest Posts
Comments in Forums
Engaging Writers for Mini Blogs
Creating High Quality Content
The essentials of high quality content are primarily original, plagiarism-free content with optimum use of keywords without affecting readability.
Publishing Long Blog Posts
A Perfect Link Building Company USA publishes long blog posts with backlink URL's and contextually great content. Use of keyword phrases and CTA's will result in desired SEO results and constitutes good SEO practice.
Manual Social Bookmarking
The best method to submit your URL's in social bookmarking sites is to do it manually entering the required details carefully taking the necessary time for the purpose. Though it appears to take more time, it is the right way of doing it and it is worth the effort.
Creating Guest Posts
The best backlinking services USA do not compromise on quality of inputs. When you create backlinks with good websites with high reputation and Domain Authority, Guest Posts are surely a great way forward. Guest Posts carry a lot of merit and highly valued if your posts have quality and worthy content. Care should be taken to use keywords that are SEO friendly and interesting for pick up leading to backlinks to your webpage.
Comments in Forums
When people want to decide to buy a product or understand an issue, they go to Forums to read public opinion or expert opinion. Your comments as answers or solutions in Forums for specific topics, issues and subjects will be viewed by many and will be regarded high if found genuine. If you submit your webpage URL along with your comment, you are more likely to get a backlink click.
Engaging Writers for Mini Blogs
Engaging Professional Content Writers to write mini blogs for your business or topics will go a long way as far as SEO and Link Building are concerned.
High Quality Backlinks and Attributes
If numerous websites with high Domain Authority give backlinks to your webpage, your Page Rank dramatically improves depending on the quality and quantity of the sites linking to it. For that to happen just trying hard and finding High Authority websites to gain backlinks will not just be sufficient. You have to ensure that these sites have 'followlink'. Because even though if some of these High Authority websites are linking back to your website but have 'nofollow', they do not credit any Authority to your webpage.
Webmasters of websites define their websites' relationship with the linked websites by choosing either 'follow' or nofollow' option meaning they allow or disallow their websites' credence to the connected or linked website. The primary reasons for opting for 'follow' and 'nofollow' are trust and distrust respectively on the linked sites. Websites with negative and unwelcome content such as spam or duplicate or sensitive content, pornography, violence, etc., have the potential to degrade or bring down the linking website's Domain Authority. Hence, backlinking websites give 'nofollow' for the linked website and claim no allegiance to it. The contrary is also true. Good linked website adds to their Domain Authority.
Main attributes of high quality backlinks are
Topical Relevance
Contextual Relevance
Geographical/Locational Relevance
For result-oriented and successful Link Building for your website, you have to refer to the right backlinking services available in the USA.