These days, digital marketing tools are probably the single most important marketing option that can make or break a business. The reason for this is that many modern businesses operate only online, and even if that is not the case, the majority of businesses must have a significant online presence. Without taking the right online digital marketing measures, businesses can't compete.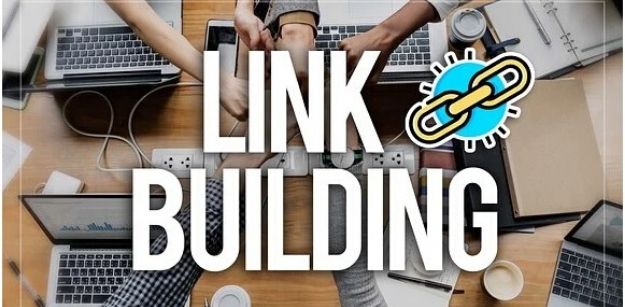 This changing reality in the way that businesses operate and promote themselves has given birth to a whole new industry of online promotion, competition, and marketing tactics. Perhaps the most important development that has emerged in recent years is Search Engine Optimization or SEO. Various strands make up a comprehensive SEO strategy, but one of the most important aspects of SEO is an effective link building.
In this article, we will explain some easy to follow link building tips from the industry experts that you don't want to miss out on.
Be Number One
Think about it this way, when you are researching something on the internet, whether it is the nearest vegan health food store or the most highly reputable vacation kennels for your beloved pets, the days of looking in the local newspaper are long gone. The vast majority of people these days are going to turn to the internet to find what they are looking for. You type in a few keywords; "Chicago vegan food store" or "London dog kennels", and you get a list of search results.
Now, which one do you pick? There are thousands of results. But 90% of internet users will not even scroll down past the first five results. But are those top results the best services? It seems logical that Google ranks the best websites at the top because they are the most useful to the person searching but this is not the reality. The websites that rank number one are the ones that have best implemented modern SEO techniques which have enabled them to stand out ahead of the competition. It is all about being top of the pile, and no matter how good your product or service is, exposure is key.
Use Effective Anchor Text
The text that links to your website is called 'anchor text', and it is perhaps the most important element of effective link building. There are many different ways to write anchor text, but the most important thing is that it does not come across as blatantly promotional or the Google spiders will detect this and flag it up.
Link building is an art, but it is also a balancing act between maximizing the effect of your links whilst at the same time making sure Google cannot detect what you are doing. When it comes to deciding on what anchor text to use, try an anchor text generator for better ratios and this will increase the effectiveness of the anchor text. It is important to use a range of different kinds of anchor text for each of your links because diversity also ranks well with the Google algorithm spiders. Sometimes the anchor text may be the name of your company, at other times it may be a direct URL and at other times a phrase that relates to your product or business.
Find Quality High-Authority Sites
Link building is a complex process, but it boils down to a few tried and tested processes and the most important factor is finding third-party sites which are going to boost the credibility and traffic to your site. When it comes to link building it is all about the third-party sites that will benefit you. If you have a website that sells organic cosmetic products, and you want to drive traffic to your website, the problem that you are naturally going to have is that there are already so many websites offering the same.
So what can you do to make sure that you are top of the pile? Source a respected blogger who already has a huge following and reviews or promotes cosmetics as they can use their online reputation and influence to boost your business. Now with any kind of sponsorship or endorsement, this takes money. But look at some of the biggest brands in the world. Calvin Klein is incredibly profitable, but still invests in the influence of Kendall Jenner, and Adidas likewise pays Lionel Messi huge amounts of money to put his name to their product.
The same is true of high-authority sites. They have already built an audience that is not only engaged but also trusts in their recommendations. Not only will a link back to your website bring a whole new set of potential customers, because that website is already highly regarded by Google's algorithm spiders, but your website will also be immediately boosted in the search engine results pages too. Essentially, Google's spiders see that your website is being linked to a website that they regard highly, so they believe that your website should also be highly regarded.
Use Authority Links to Disguise your Links
Authority links are very important because they help to disguise your link and ensure that you are not flagged up by the Google spiders. If there is an article that contains only one link, this is very suspicious to the search engine algorithms, so by adding additional authority links, it makes the article seem less contrived. Make sure to use authority links from reputable websites, but be careful about using direct links to your competitors. If you own a Lamborghini for example, and you create a backlink to your website, do not use a link to Ferrari's website as an authority link. You will only be giving your competitors free marketing.
Link building is a great way to boost your business but getting it right takes careful planning and know-how. It is also worth hiring a qualified SEO expert to help build quality links to your website in order to maximize the results. Create a comprehensive strategy, follow the tips in this guide and it can be a real game-changer.