You cannot let just anyone to handle the major aspects of your business. That includes creating and implementing new Search Engine Optimization strategies for the next several months or years to come. You've worked so hard to establish your business. So, it's just normal that you carefully choose the professionals you work with.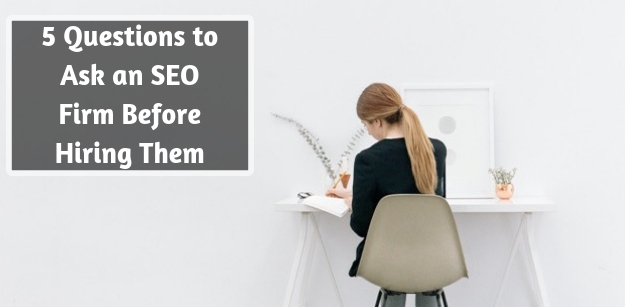 Most entrepreneurs rely on various online platforms to increase their brand popularity and authority in their respective industries. As a business owner, you probably also own your very own home address online—that is your website. Now the challenge is how you can help your target market to find that address as easy as possible.
The answer you're seeing for that is hiring an SEO company. And that is right. After all, who knows SEO tactics better than those professionals who tackle it all day long five days or more in a week? However, it's important to choose your SEO agency wisely since it can make or break the success of your business, in terms of landing Google's top search results.
Before hiring an SEO firm, take your time to get to know potential candidates. One of the steps to do that is to ask the right questions.
1. How much time is needed to improve the site's rankings on Google?
Tell you what, folks, it takes time to land that most desired first page on Google's search results. Thus, if the candidate says sweeping statements such as, "You'll earn that top rank in just a month!", thank that company for their time and move on to the next candidates. It's impossible to see such huge progress in just a month or two!
It's better when a company shows transparency even before they win the project. That would mean showing you a sample timeline of the workflow and expected results at a particular time.
Do you wonder how much time is needed to land on top of search results on Google? Check out this interesting content.
2. What are the recent trends in SEO and how have you been applying those in your projects?
Some SEO tactics in the past are still applicable and effective up to this day. But it's also important to know that SEO is constantly evolving—there are new trends emerging as Google and other search engines continually improve their services to provide better user experience to both searchers and online entrepreneurs.
You should keep up with those recent changes and latest trends. And so are the people working to improve your SEO. Before interviewing candidates, do your own research about what these latest trends are so you know exactly what follow-up inquiries should you ask the agency you're looking to hire.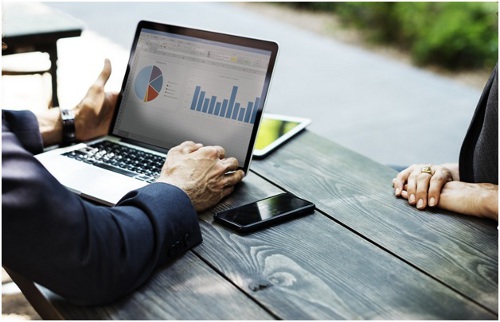 3. What can help you to better understand my business?
Understanding your business is crucial to determine which SEO tools and tactics should be applied. For example, do you generate a larger portion of your leads and sales from foot traffic in your brick-and-mortar office or shop? Then, you should prioritize local SEO so your business can rank better in the local search listings that Google show up to your target market. Read this related article: https://www.entrepreneur.com/article/252025
Ask also how much time is needed for your agency to better understand your business. Do you urgently need to lay the groundwork for this year's SEO campaign? Don't cut the process short—show potential candidates from the get-go what your business is, what products and services you create, to whom they're designed for, what your company stands for, and the goals you have in mind.
4. How will tracking and reporting of progress be done?
It is important that you and your chosen company discuss and agree upon how you'll communicate with each other for the project and how often that would be. What tools would be needed for tracking and reporting the progress? Do using the suggested tools incur extra costs aside from the estimated budget for the service done by the SEO company?
5. Can you show me your portfolio and provide at least three client references?
Now this is the item you shouldn't ever forget—the proof that shows the company's credibility. Go ahead and check the company's website itself. Because if their own website falls on the 10th page of the search results, you may want to ask what's wrong. If they can't put their site on the top rank, what more if they handle another company's website? That would sound really ironic.
On the other hand, if they earn a really good place on top of search engine results, ask for a portfolio—you know, the recent project they've worked on.
Bonus tip to remember: Steer clear from the companies that use black hat tactics. They would do more harm than good.
Choosing the right SEO company will most likely help your business earn more organic traffic, leads, and sales. Find the best one now.