Are you sure that you are working on the optimization of WordPress site? If not then it isn't too late to start now. WordPress is the most SEO friendly content development program that consequently enhances the ranking of the site. It is even more user friendly and several strategies are implemented in order to improve and protect the ranking. Plugins are considered as an effective tool or the software that add specific features to the existing website and consequently upgrades it in an appealing way.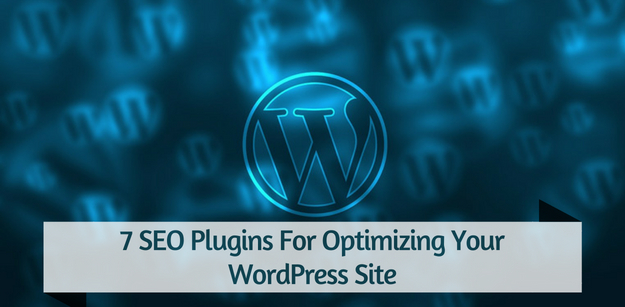 Among all content management systems of SEO, WordPress is the most important one that is used for varieties of purposes. You might be thinking why it is so important. Isn't it? Let's have a look upon some factors that makes WordPress so essential.
Content update: while adding contents on regular basis, it is quite beneficial for the SEO experts. Moreover, blogging in the WordPress is quite a joyful task. Major focus is laid on adding high quality content in it.
Composed of several SEO friendly features: there are several features like clean site structure, custom permalinks and so on that are bit SEO friendly. A structured content is one which is included within the parent content category.
There are many set standard codes that help in enhancing or optimizing the site. However, certain plugins are also the best option that turns a simple WordPress into SEO powerhouse.
Have a glimpse on few of the plugins for optimising the WordPress site
1. All in one SEO pack
This is the great initiative or plugin adopted by the beginners of SEO. All in one Plugin is backed with many enriching features that greatly enhance the site of the WordPress. Its few pleasing features are:
Google based AMP or accelerated mobile pages support.
Automatic meta tags and optimization of blog title.
Provides Google Analytics support
Integration of SEO on certain e-commerce sites
Provides the support of SML sitemap
It is composed of built in API.
Even the automatic settings can be changed and the user can create customized title for the blogs. Even customized title tags, blogs, meta tags, descriptions, keywords can be implemented depending upon how it fits the particular site.
2. Premium SEO pack
These are composed of several robust features and are on time payment plugin. These provide many useful features like keyword suggestions, facebook planner, necessary SEO recommendations and page analysis, mass optimization, Local SEO, focused analysis of the keyword and so on. As compared to other types of plugins, Premium SEO pack are bit costly but provides the power pack SEO services. These are composed of several features that really enhance the features of WordPress site.
3. WPtouch
This is one of the types of mobile plugin that is composed of several features. This is fast, elegant, simple and mobile based themes which are added to the WordPress site. At once you use this plugin, your site creates the page based on mobile version which consequently passes the test of Google's mobile friendly feature. Its key features include smooth integration, have considerable speed, avails several comprehensive settings. In this mobile friendly era, WPtouch would be a better plugin option for your site.
4. Yoast SEO
This is the most favorite and crowd based plugin used by most of the SEO experts. Boosted with 5 star ratings, it is often considered as the ultimate plugin because of its powerful features. With the page and content analysis tool, redirect manager features it helps in evaluating the readability of the site and the contents are presented in a presentable manner. Most importantly, all important SEO factors are covered in this plugin which consequently help easy optimization of WordPress site.
5. Broken link checker
Every SEO expert knows that the maximum content creation and adding to the WordPress site can become difficult to manage. With the help of broken link checker, you can eliminate the unnecessary content and fix the bad links if any. These are very essential to manage any WordPress site as it might look messy and unattractive as well. Its key features include:
Automatic monitoring of the links, different posts and comments and the entire blogroll.
Detection of faulty images, links and irrelevant content.
Repair out the broken links in particularly one dashboard rather going to each single post.
Filter and search functions for the URLs are also available.
These are bit simple tool when you want to keep your WordPress site free from any broken links and contents.
6. Media file renamer
Going back to previous images and optimizing it is bit difficult and time consuming SEO work. File renaming on overall basis is bit dangerous task and involves much time to do so. Fortunately, with the help of media file renamer, it is quite easy to rename the image files. The filenames of particular media is automatically changed depending upon the particular image file. Apart from the mere renaming, the reference links of the particular image gets automatically updated.
7. W3 Total Cache
It is also a specialized WordPress plugin which mostly focus on the speed of the website. It helps in increasing the site visitors without crashing any of the factors. The ultimate work of such plugin is to enhance the user experience and make it more SEO friendly. Its major key features are:
Supports dedicated servers whether private or public one.
Content delivery network is also supported.
Supports SSL or Secure Socket Layer feature.
In order to provide speedy experience to the users, W3 total cache is often preferred by the site owners.
Now you are well aware of many plugins that greatly enhance the functioning of the WordPress site. It is now essential that you take the help of Expert SEO and get it installed soon. Do not live in a myth that more plugins can optimize your site at greater extent. May be the quantity of the plugins might be less, but the end result should be quality oriented. Check all necessary factors well before you take further decisions.