Whether your blog will be used for marketing purposes or serve as a personal blog, you want people to see it. Writing and editing posts require a lot of work and finding the right images to accompany them. To make all of that work worthwhile, you must attract visitors.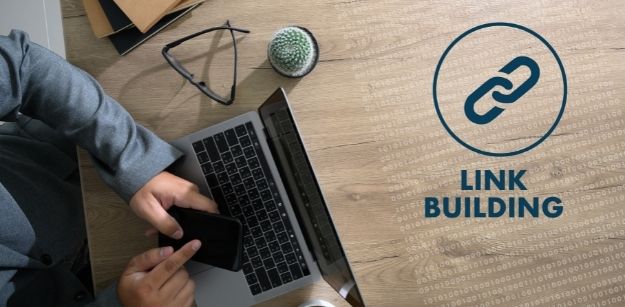 Your content is typically found by searching on Google or other search engines. According to a 2019 survey by Path Interactive, 77% of people use Google three times per day.
It takes some link-building tactics for most blogs to rank well in the search results.
Here are three link-building strategies you can use to improve your blog's authority and rank higher in search engines.
1. Ensure Your Blog Content Is Link-Worthy
All of the other tactics will probably hinge on this one. It's common for websites to link to another site's pages when they believe the linked page will be helpful to their readers. Link building begins with writing on topics people care about and including the value in each post you write.
Even though most link building happens offsite, earning links starts with the content creation process. While brainstorming blog topics, consider what people want to read and the types of content that are likely to generate links. Then, as you create blog posts, be careful to ensure they are well written, accurate, and contain relevant information.
2. Write a Guest Post
Guest posting refers to submitting a blog post to someone else's blog to make it valuable for their readers. An answer to these questions can seem challenging if you run several link-building campaigns unless you decide to use audience intelligence tools.
If the other blogs cover topics that apply to your blog and target audience, it's an excellent opportunity to reach new audiences and add links back to your blog.
The process of guest posting involves:
Identifying the right blogs to pitch.
Writing a quality post that appeals to the appropriate audience.
Convincing the website owner to publish the article.
As long as your post is good and the blog is a good fit for the prospects you're trying to reach, you could end up acquiring new customers and getting more website traffic, in addition to links back to your website. An incentive would be to offer a free trial for people to test out your small business software platform.
Here's one thing to keep in mind: Be careful how much you promote or link back to your blog in a guest post. Many blogs won't publish your post if it appears to be promotional or spammy. So keep the top few links relevant and mention your brand only if it makes sense to do so.
3. Consider accepting guest posts
It sounds like one of the best ways to allow others to link to your blog, but keep in mind that each person who links to your blog is likely to promote it.
As with quote roundups, your post may not immediately earn you many links, but it will help you develop relationships with people more likely to promote your blog and link back to it in the future.
Most link building revolves around building relationships within your online community. Furthermore, it can serve as the fastest communication channel for maximizing benefits. Accepting guest posts is an effective way to accomplish this. Moreover, it gives you free content for your blog, which can ease the burden of keeping it up to date.
Conclusion
Showing up in search engine results requires some link-building tactics for most blogs.
Building links is one of the most challenging and essential components of search engine optimization (SEO). Links back to your blog are considered by Google as a sign that people enjoy and appreciate your work. Moreover, a link from a high-quality website indicates to search engines that your website is also a quality one.
Link building is important mainly because it's the most challenging aspect of SEO to do well. Building quality links is what makes you more competitive. Everyone can do the easy stuff, but only a few can build high-quality links.