After you noticed that your Google ranking dropped suddenly in organic website traffic in Google Analytics or decreased rankings in Google SERP, it's time to focus on your SEO strategies once again and also to review the latest Google updates. Perhaps your existing marketing strategies are not supported by Google anymore, or perhaps you just need to put some new strategies in your SEO campaign. Business people often call SEO experts and ask, 'why did my Google ranking drop drastically?'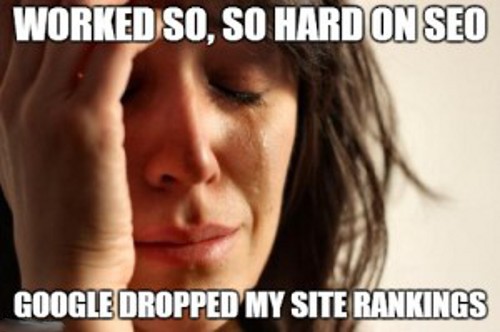 Every website owner needs to have a clear idea regarding this matter, so that they could find an answer of the question, 'Why my Google ranking dropped?' before their SEO consultant look for the precise reasons.
Fundamental reasons behind sudden drop in Google ranking:
Dipping website traffic or sudden drop in ranking can usually be traced to something specific that is not supported by Google, or something that Google has changed in their rules. Have a look at the following –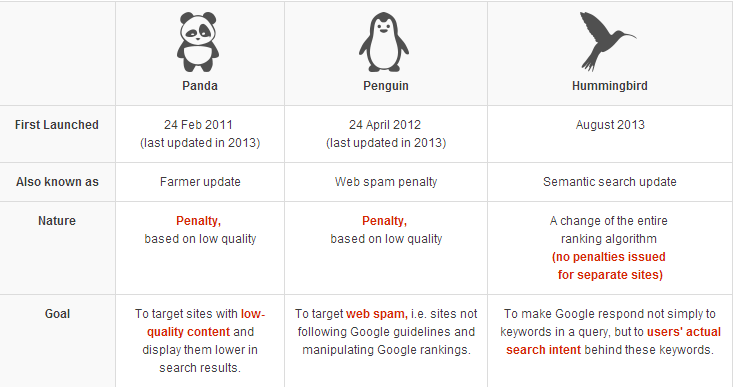 Google Algorithmic Penalty — It is a common issue as Google tweaks their algorithms regularly to penalise or reward the websites based on their latest researchers regarding the best user experience and unethical practices by the site owners. Keep updates about this matter to discover why websites are penalised. Perhaps you will find an explanation, why your search rankings are dropping every day.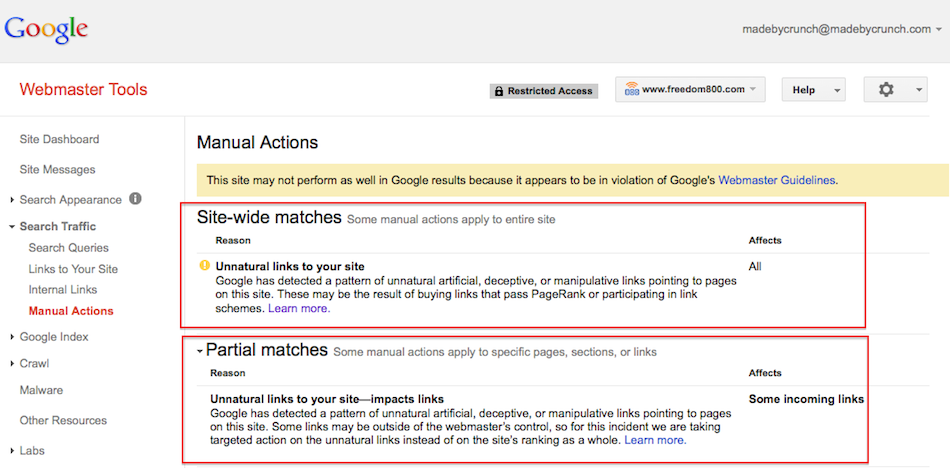 Google Manual Penalties — Google administration is very accurate in their rules and regulations. If a Google employee finds any evidence of any unethical tactics you are practising, your domain may be blacklisted or blocked for the time being. In most of the occasions, Google sends notices to the sites to take corrective steps, and submit reconsideration requests to reactivate the domain.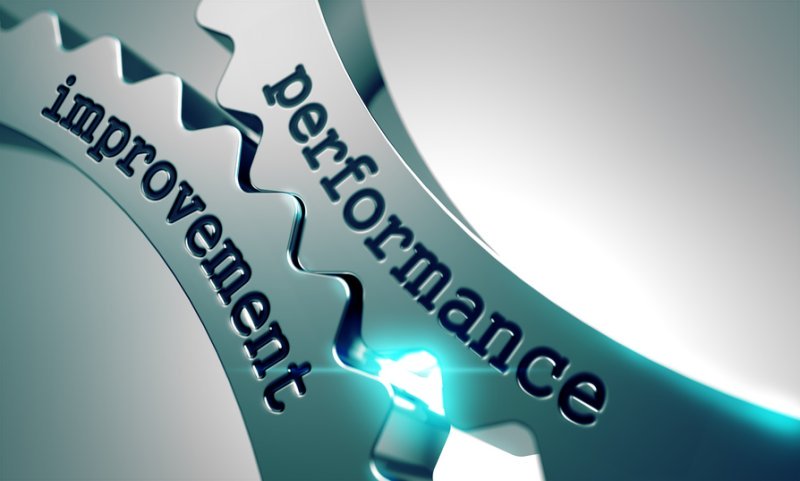 Change in Site Performance — Google always prioritise users' experience. They have multiple of tools to get that matter noticed every moment. If your site's performance has deteriorated due to any such reason like you may have redesigned the website or changed the server etc. and those changes have been bothering your visitors, these may be the reasons behind Google keyword ranking drop.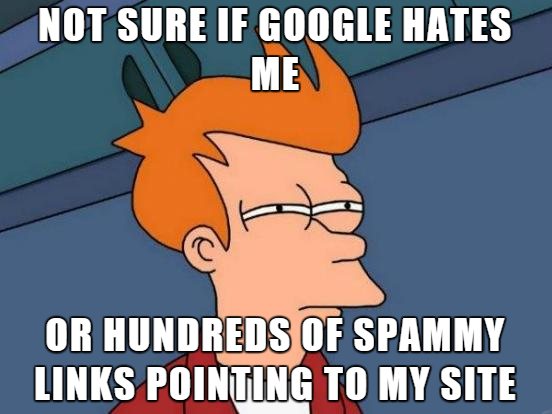 Poor backlinks – The sites who are providing backlinks to your site may hamper your ranking in Google SERP. If that site has stopped working, or is penalised by Google, you may lose your hard earned reputation too.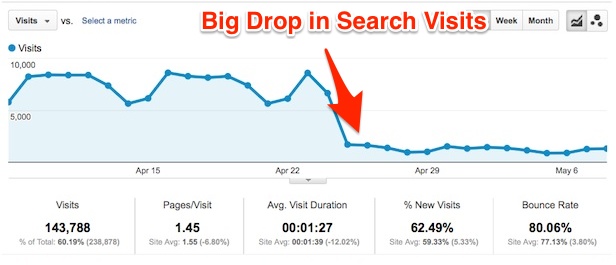 Reasons behind gradual drop in ranking
If your website is losing its ranking gradually it may be a sign that you need to change your strategies as old strategies are not working amidst stiff competition –
Competition within the industry — The market is too competitive these days. Your competitors are also adopting innovative strategies to come in the first page of SERP. In such situation, Google ranking drop is a common matter. Though your current SEO campaign is impeccable, still you need to give it a re-look.
Old content may be a culprit — You need to change your contents or add new contents and blogs periodically. Visitors want new information every time they visit your site, so you need to be dynamic in this matter.
Old keyword Strategy — The way internet search takes place has been changing overtime time too, e.g. people are now using 'speaker' for searching, so they are using whole and meaningful sentences frequently. So, you need to give a fresh look and ensure that the SEO practices you have adopted speak to the current trends.
Necessity of fixing the issues to get back the past ranking or higher than that
To improve search engine ranking, you need to have a clear idea regarding search engine optimisation techniques. You also need to have updates regarding ethical and unethical practices in SEO and changing rules of Google. If you can find the issue, you can fix it. If it see a complicated affair, you can take help of an expert.
6 expert tips to fix your ranking problem:
It is always advisable to have knowledge on search engine optimisation basics to have at least fundamental understanding on the problems that may crumble up your ranking. Here are the best tips that will help you to get a good ranking and ever-increasing visitors in your website –
Utility of internal links – Internal linking is the technique that is very important in SEO, whereby you provide links to move from one page to another in your website. Poor internal linking or no linking are the primary reasons behind loosing ranks in Google. So, it is necessary to link your pages and blogs very efficiently without using rich anchor text.


You need to be patient enough to get results from internal links. Normally 2-3 months are required for getting a standard result. In the meantime, you need to introduce new internal links in your old pages as also add internal links in the new pages also.
You need to speed up your website – Google takes into account speed of accessing your website and moving inside it. If your page is slower, it will be counted by Google and you may notice that your Google ranking has dropped. A slow website means a Google user's bad experience with Google, which this search engine doesn't entertain. There are plenty of ways you can improve the speed of your website. You just need an expert intervention in this matter.
Build links carefully– Build back links abundantly, but never choose an unknown or lesser known website to build your link there. Instead of boosting your rank, this habit of yours will further decrease your rank in Google.
Cautious about user experience – User experience with your website is taken seriously by Google. So, keep on updating your website to make it more informative for the users. This will cause visitors to stay for a longer time in your website, which is taken positively by Google.
Intensify your click through rate – You might have noticed in 'Google webmaster tool' that Google counts 'click through' rates of your website. This is another way to enhance your ranking. If Google spots that click-through rate of your website is extremely low in comparison to your current ranking, it can drop your position anytime. You need to optimise your title tag and meta tag to increase the click-through rate. You can also use "Google authorship' for increasing click-through rate drastically.
Use mobile friendly design – Use of smartphones and tabs are increasing rapidly. Over 75% of Google users access Google from more than one devices, i.e. they use Google from laptops, smartphones and tabs simultaneously. So, your site needs to be mobile friendly too. Google take this matter seriously and they are reluctant to provide you higher rank, if your site is not mobile friendly.
Use the tips expertly to fix the primary issues. But always keep in mind that issues also go on changing so to understand why ranking drop Google searches can be used to get latest happenings and trends in the industry.