Cloud computing relates to the use of remote servers, which are typically accessed over the Internet. Cloud stores are hubs that store, manage, and process data. In simple words, cloud computing delivers on-demand computing services from applications to storage.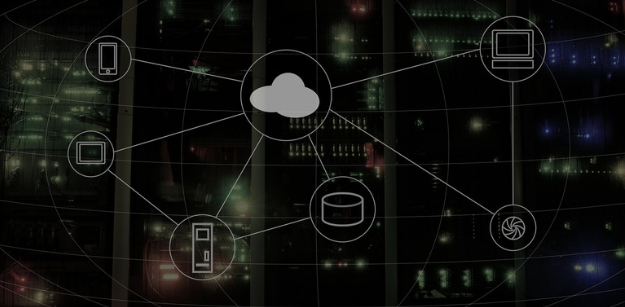 As an IT segment, cloud computing has been generating billions in revenue. To be specific, Statista points out that the public cloud market revenue reached 250 billion dollars in 2018. IDC further highlights that the industry is anticipated to grow at about six times better than the rate of IT spending by 2020.
The reasoning behind this growth is simple. Cloud computing offers a broad range of advantages in contrast with a traditional set-up. Chief of all, it provides reduced costs, all thanks to the decline in hardware for several companies. Cloud computing can connect team members and employees from any nook and cranny of the world, promoting consistent, on the go connectivity.
From your customers' point of view cloud computing provides access to multiple technologies while barriers of entry like costs or technical expertise. On top of that, the flexibility that it affords and the capability to rebound efficiently from disasters makes cloud computing a good choice.
With such a plethora of benefits on the platter, the question is what is the fundamental requirement for implementing cloud computing?
Let's dive in and find out:
The main requirement to implement cloud computing
In a world without cloud computing, businesses would be plagued with significant time investment and complexities linked with the purchase, installation process, configuration, and set up of traditional physical infrastructure.
With private cloud storage in this picture, a lot of problems are sorted then and there. Businesses don't need to have any personal data centers or computing infrastructure. Instead, they can rent access from a cloud service provider.
Naturally, this chops the upfront costs that, otherwise, have to be forked out for owning and maintaining IT infrastructure. It also subtracts the complexity of use. So, what is it that should be your number one requirement when selecting a cloud computing service provider?
The simple and most straightforward answer is security. Arguably, this is the most significant aspect for any businesses when selecting a cloud hosting provider. The explanation behind is quite obvious considering the cloud holds your business's most important and sensitive data.
Therefore, your provider must provide powerful security. Some of the steps to offer in this regard is utilizing backup storage, firewalls, encryption, antivirus software paired with security settings and customizable permissions.
Moreover, depending on the industry your business belongs to, you may need a provider who offers matching security levels including industry-specific certifications, security regulations, and restrictions.
What's more, most cloud architectures handle shared resource pools covering multiple groups. Thus, security needs to be integrated into each aspect of a functional process and architecture. Service providers also need to offer access to only authorized users in a shared resource model.
The ultimate goal on the part of the cloud services should be to gain the trust of their customers by providing secure applications and safeguarding their data. In this regard, an accessible administrator control panel is also significant for promoting efficient communication with the cloud provider's tech support team.
Other supportive requirements for cloud computing
In addition to security being the first and foremost concern, there other factors that come in close association with it. These include reliability and availability. The fact of the matter is that even though cloud computing has replaced the model and infrastructure of IT services, the objective of serving the end users remains the same.
In this context, the cloud hosting needs to offer functioning round the clock. For example, users of a social gaming application would require the game to be working every minute of the clock. Hence, it is essential that the cloud computing provider offers reliability and availability.
To this end, the cloud needs to operate continuously while the data stays intact in the virtual data hub irrespective of a failure in one component or more. One last thing that is vital here as a requirement to implement cloud computing – excellent customer service.
To elaborate, great customer service and technical support are crucial for bringing all the factors discussed above under one umbrella. So, a quick response from the cloud services provider can help solve any issue a business faces regarding the cloud service.
On a general note too, good customer service is a vital judge of a company's professionalism. In fact, thanks to consumer's preference for customer experience, the aspect is expected to become the most distinguishing marker by 2020, ranking higher than both product and price.
Further, Accenture notes that companies in the US lose $1.6 trillion because customers switch to other companies after experiencing poor customer service. Therefore, it is clear that good customer service is one of the important secondary requirements to look into when implementing cloud computing.
Final note
Put simply, cloud computing is very valuable for businesses with 74% of the chief financial officers in tech applauding it for the most measurable impact on their company in 2017. When availing such services though, keep in mind that the provider focuses on security so that data is secure and safeguarded from any foreign onslaughts.