Microsoft Azure governance comprises several services and concepts. It is specially designed to allow smooth management of all the Azure resources. With its help, you can structure and organize subscriptions logically and create essential resource packages.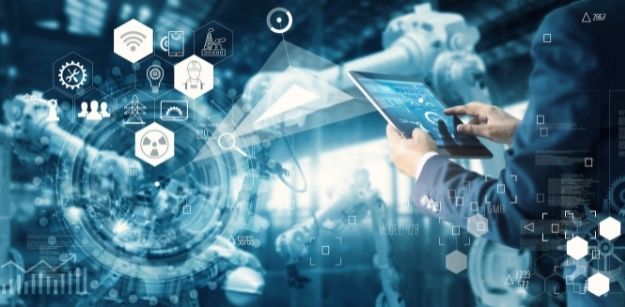 Cloud operations can be complex. It may be ineffective and unfair to expect your IT team, who already have so much on their plate, to perform governance. Moreover, it is not practical to manually manage cloud governance. Governance automation in Microsoft Azure can take over. It also enhances security.
Read on to know how to ensure governance automation in Microsoft Azure, and click here for more details.
Add an Automation Account
Microsoft claims that its automation is highly reliable. The company invests more than USD 1 billion in cybersecurity research and development annually. Cloud automation can be fundamental to any cloud computing program. Governance automation makes activities faster and efficient with little effort from you.
Log into your Azure subscription and open the automation accounts. Here you can check to ensure governance automation in Microsoft Azure. In case you do not have it or would like to add another, simply click on the add option.
You can create an automation account by filling in the necessary details such as name and Azure subscription pack. Once you create an account, you will see an automation icon towards the left of the portal.
Check Your Azure Automation Runbook
An Azure Automation runbook comprises several procedures and processes that you repetitively execute to support different enterprise tasks. You can check it to ensure governance automation.
It usually holds all the automated tasks such as database maintenance, application deployment, upgrades, backup management, etc. You can also find storage, security, and user management tasks. It is handy to help in the automation of governance tasks.
You may also build more processes that may be effective to run governance automation. With the help of the Windows PowerShell Workflow scripts, you can build new processes into it. The automation runbook takes in your input and applies the methodology.
You can also orchestrate any of your governance requirements through it, regardless of whether they are complex or straightforward. In this way, you can leverage governance automation. You can schedule various runbooks to define variables and connections to your resources and databases.
Automation Dashboard
Automation Dashboard can be your one-stop destination to ensure and oversee governance automation in Microsoft Azure. It displays various aspects of automation jobs from diagnostic and usages to jobs. Additionally, you can review the status of the various jobs up to the past 30 days.
If you wish to check the job status by specific time and date, you can do so by filtering the options at the search bar. You can check the reports of the automation tools here. The Runbooks tab allows you to check the runbooks you have. Importing or exporting runbooks is also possible at the automation dashboard.
To modify any governance automation assets settings, you can go to the assets tab. You may also create new variables, credentials, and connections here.
Set Up and Monitor Triggers
One of the easiest ways to govern automation in Microsoft Azure is to set up and monitor triggers. For instance, you may set a trigger whenever cloud consumption increases by 25 percent. It allows you to review your policies and assets to establish better governance.
Moreover, it also helps you to review your auditing and security controls within the framework. You can improve your cloud security accordingly. Additionally, make sure to monitor the triggers regularly. It may be risky if you delay addressing them on time.
Automation makes governance in Microsoft Azure much simpler. You can also save time, costs, and effort. Make sure to enable it to make your processes more effective while eliminating excess workload.