Today, to be a truly successful enterprise or organization, it is essential to building a strong online presence for your brand. No matter what business you run in whichever corner of the world, you can't afford to not have an agile digital strategy aimed at connecting with your target audience, and gently nudging them towards a sale.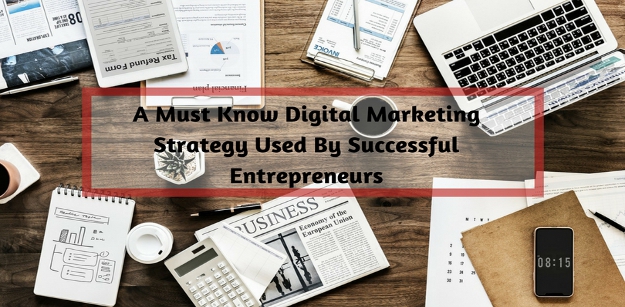 While a lot of digital marketing gyaan talks about the essentials of a good website, the importance of CTAs, or how to take your buyer through a content funnel, not enough of them focus on the first step: identifying who your buyer is. This one point will single-handedly make or break your strategy.
In fact, the magnates of the enterprise sector credit most of their success to having created detailed buyer personas. Now, what exactly are buyer personas?
A buyer persona refers to a fictionalized representation of your ideal target audience. Since your target audience may have individuals of different taste and preference pattern, dividing them into smaller segments helps to understand your customers better. Tony Zambito makes an elegant statement on buyer personas:
"Buyer personas are research-based archetypal (modeled) representations of who buyers are, what they are trying to accomplish, what goals drive their behavior, how they think, how they buy, and why they make buying decisions."
So, each buyer persona will be a fictional character – a combination of certain common traits including their personal information such as location, age, income, to name a few.
Buyer personas are immensely helpful for any business as they help to bring clarity to your marketing decisions. If you have created buyer personas, then curating your target messages and content, and your product development strategies. In other words, buyer personas allow you to 'personalize' or 'customize' your marketing strategies for the various segments of your target audience.
To know more about buyer personas and other effective digital marketing strategies, check out this digital marketing certification course!
Now comes the critical question: How To Create Buyer Personas?
Creating buyer personas is no rocket science. You just have to take the tried and tested approach – research and surveying. Accumulating real data leads to more accurate assumptions about your ideal customers. While conducting research, surveys, and interviews, you should keep in mind to mix up the game by including many possible customers, various prospects, and also individuals who are outside your database. This provides you a more comprehensive take on identifying your target audience.
Powering up your digital marketing strategy through your buyer personas depends on your business approach – B2B (business to business) or B2C (business to consumer). Whatever your business approach may be, you need to gather primarily two kinds of information for developing your business personas:
1. Quantitative Information – Quantitative information includes the demographic parameters of the customers such as their location, age, gender, education, income, and their work title.
2. Qualitative Information – Qualitative information refers to psychographic details about your consumer base such as their goals, the problems they face, and their hobbies.
Let us look at the benefits that Buyer Personas bring to your enterprise.
Provides more profound insights into your customer pains and preferences – By knowing the specific details about your customers, you'll be able to map out better the ways to reach each target segment. Understanding the problems and pain points of your customers facilitates a better sense of connection between you and your customers.
Targeted marketing – Once you create buyer personas, you can customize your strategies and messages to each segment accordingly. For instance, instead of sending the same emails to your customer base, you can curate the message for each segment in a way that would appeal to them the most.
Increased efficiency – Buyer personas allow you to hit the bull's eye almost every time, thus, minimizing the wastage of your resources and time. As a result, your marketing methods become more efficient, and you tend to generate more sales and beneficial leads, without incurring additional costs.
However, it is not just enough to create buyer personas only. A wise entrepreneur also chalks out the 'Negative Personas.' Unlike buyer personas, who are essentially the audience you aim to target, negative personas are those individuals who you DO NOT wish to target at all. Identifying negative personas helps you to save both time and money, as you won't focus on bringing them under your umbrella.
Thus, the key to boosting your business is to gain deep insight into your potential customer base. Though it may seem like a time-consuming method, trust us when we say that, it is worth the effort!