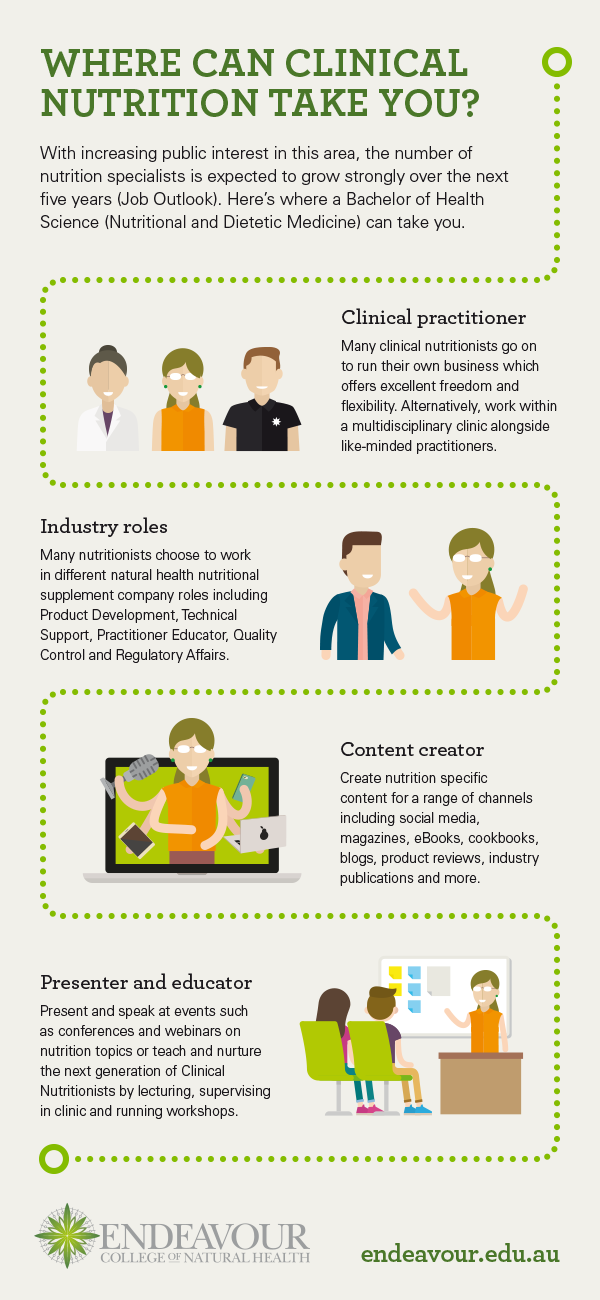 It seems that more and more people have become interested in nutrition, especially with the rise of fitness models showcasing themselves on Instagram, and picture-perfect meals uploaded to the platform across the globe with hashtags such as #foodporn and #yummy.
However, there is a lot more to nutrition than what is shown on social media. A vast amount of knowledge is needed to ensure optimal nutritional value is gained from the foods we eat, particularly in a time where it seems every second person you come across is suffering from a food allergy of some sort, whether it be gluten or lactose intolerance or a peanut allergy.
Studying nutrition involves gaining a thorough understanding of subjects such as chemistry, biochemistry, medicinal food sciences and even psychology and counselling theories. Enrolling in a course such as Endeavour College of Natural Health's Bachelor of Health Science (Nutritional and Dietetic Medicine) will equip you with all the knowledge and techniques needed to effectively assess a patient and develop a nutritional plan to get them to optimal health and wellness.
Apart from becoming a popular foodie Instagrammer, there are various career paths one can take upon graduation. Some of the most popular are featured in the above infographic provided by Endeavour College of Natural Health.