Air quality is fast becoming a global health concern. Here is what is affecting indoor air quality and air quality indexes all over the globe.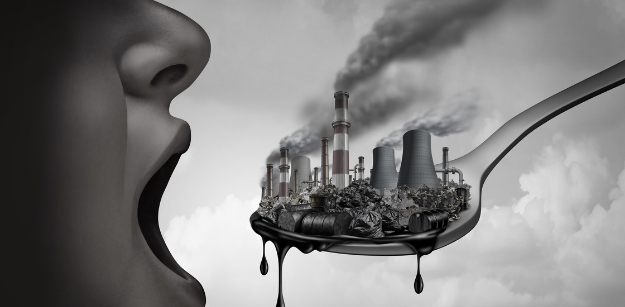 Particulate matter 2.5 & 10
What is particulate matter?
Particulate matter is the global standard used for defining air pollution. Particulate matter includes both solids and liquids. This extremely fine mixture of fine dust may include carbon, organic chemicals, mineral dust, moisture, sulphates and nitrates.
Particulate matter can vary in size. PM2.5 and PM10 are the two well-known types of air pollution. Here the values denote the size of the particles floating about in the air.
PM10 means that the particles are smaller than 10 microns i.e. 10 millionth of a meter. PM2.5 particles are even smaller in size. To give you an idea, a human hair is about 50 to 70 microns in width.
Sources of particulate matter
Industrial processes, construction activities, vehicular emissions and ground dust are the major man-made sources of particulate matter. Natural sources of particulate matter are fine volcanic ash, sea spray, pollen and soil. Chemical reactions occurring through natural phenomenon such as changes in nitrogen dioxide and Sulphur dioxide can also release PM particles.
Health effects of particulate matter
Based on its size, particulate matter can end up anywhere from your lungs to your brain cells or nervous system via the blood stream. Some of the PM particles can even contain toxic carcinogens.
Symptoms of particulate matter infections include irritation in eyes, nose and throat. Severe cases of particulate matter pollution can even trigger asthma attacks, heart attacks and strokes.
Volatile organic compounds
What are VOCs?
Volatile organic compounds are a mixture of gases that can be in liquid or solid form. VOCs are hazardous for both human and animal health. The concentration of volatile organic compounds can be up to 10 times higher indoors.
Sources of VOCs
The most common sources of volatile organic compounds inside a house or office are:
Paints, varnishes, and paint strippers
Air fresheners and aerosol sprays
Cleaning compounds and disinfectants
Stored fuels and mobile oils
Dry cleaned clothing
Pesticides and gardening supplies
Health effects of volatile organic compounds
VOCs can cause eye, nose and throat irritation, shortness of breath, headaches, fatigue, nausea, dizziness and even skin & hair problems. Prolonged exposure to VOCs can result in irritation of the lungs, and damage to the liver, kidney, or the nervous system.
Some VOCs like formaldehyde are known carcinogens and can be very harmful if not removed from an ambient space.
Nitrogen dioxide
What is NO2?
Nitrogen dioxide is a major cause of urban air pollution. It is a toxic gas that originates from chemical reactions between nitrogen and oxygen.
Sources of nitrogen dioxide
Vehicles and thermal power plants are major nitrogen dioxide polluters. Diesel engines are particularly responsible for nitrogen dioxide emissions.
Health effects of nitrogen oxide
Breathing in high levels of NO2 can trigger asthma attacks and COPD symptoms. Children and elderly are especially susceptible to respiratory infections caused by nitrogen dioxide.
Ozone
What is O3?
Ozone gas is composed from three atoms of oxygen. The presence of ozone in the upper atmosphere of Earth protects us from sun's ultraviolet radiation. But directly inhaling ozone, even in small quantities, is toxic. Ozone is among the major causes of summer air pollution.
Sources of ozone
Ozone is formed by chemical reaction between sunrays, organic gases, and nitrogen oxides released by human activities. Unlike smog, ozone levels rise during summers; because of the increase in temperature.
Health effects of ozone
Inhaling ozone causes inflammation in the respiratory system and reduces the lung capacity i.e. the amount of air our lungs can hold. Thus, ozone inhalation can be a serious cause of discomfort for asthma patients. Also, there is an increased risk of contracting illnesses like pneumonia and bronchitis.
Sulphur dioxide
What is SO2?
Sulphur dioxide is a pungent, colorless gas. It causes a suffocating smell. Sulphur dioxide is a by-product of burning fuels with Sulphur content, such as coal and oil. Sulphur dioxide can travel over long distances and contributes to ozone formation near the ground.
Sources of Sulphur dioxide
The main source of Sulphur dioxide is the burning of fossil fuels by power plants and industrial users. Petrol refineries and cement plants are also responsible for the release of SO2.
Health effects of Sulphur dioxide
Apart from the usual inflammatory effects in nose, throat and lungs, Sulphur dioxide can also cause chronic coughing and tightness in the chest. Increase in SO2 levels makes people more prone to chest infections.
Ways of improving indoor air quality
Since there are varied sources of pollution, the measures for removing polluted air also need to be multiple. Here are the three basic strategies for improving indoor air quality.
Controlling the source of air pollution
Improving the ventilation in your home or office
Using air purifiers to remove pollutants
Source control helps in stopping pollutants from regenerating and ventilation removes them from an ambient space. However, some indoor air pollutants can resist removal due to the following reasons:
Chemical and physical properties that make removal through ventilation difficult.
Existence in spaces where ventilation is not possible.
Presence in both indoor and outdoor environment, negating removal through ventilation.
Impossibility of source control e.g. paints, varnishes and adhesives used in furniture and electronic equipment.
That's where air purifiers help in removing indoor air pollution. These devices use specially made filters for removing physical, chemical and gaseous air pollutants mentioned above. Air purifiers, also known as air cleaners, using HEPA and activated carbon filters can remove over 99 percent of indoor air pollution.