Entrepreneurship is a term often superfluously used and has become a bandwagon. It's meaning differs from person to person. For some, entrepreneurship is the idea originated in Silicon Valley while others imagine it as small venture – as small as opening a small shop in some streets.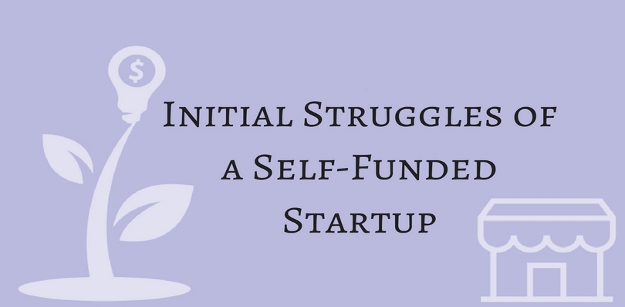 For me, Entrepreneurship envelops all such small businesses and others which starts from some idea with a shared commitment to change the society for better while making it as a profitable business.
The life which starts from a comfortable 9-5 job with a substantial paycheck every week to the uncertainty of entrepreneurship, takes almost everything from you. Entering into this entrepreneur's life seems all appealing and full of perks especially when society adorns entrepreneurs life (full of YouTube channels and movies based on such stories), but you have to admit that an entrepreneurs life isn't a Hollywood movie where things just fall perfectly and work anyway.
People usually think that you just need to come up with a splendid idea and eventually you will end up with numerous findings from angel investors and venture capitalists. Unfortunately, again that's not the case since I have seen many startups who despite having revolutionary ideas couldn't meet investors.
[AdSense-B]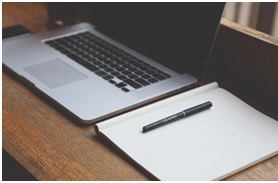 I am an avid reader and have read almost all of the absolute top and best business books. Although, what brought real changes and wisdom in me is when I dived myself into the entrepreneurial ocean.
Yes, reading arms you to handle the hardships of a startup struggle but real learning starts when you start something and take the first step.
What made Ankur Aggarwal (Yes, that's me) better learner than most entrepreneur, I am working on the set of startups (best learning came when one of my startup that failed in 2016).
One of my current running startups got funded (in lending space), while my other beloved startup is running on my hard earned money. The second startup is in Digital Marketing space.
If you have started thinking and are prepared to throw the evergreen advice: "follow one passion." Then hang on I am not handling both startups altogether. I devote almost 90% time on my second startup (digital marketing) while assisting my brother in the first with their digital marketing needs.
Some of the things I learned will work wondrously, especially if you have started your startup or planning to start.
So going straight to the point.
I save more than $1000 on software that backs my business

From childhood,  I am a great proponent of saving money, and it gives me great pleasure when I can smartly save more of it. I try to save money wherever possible without affecting my business. You just need to make efforts, and there are lots of free tools available on the web to support your startup.
These software's form the backbone of all my passive income streams that I have created over the years.
So go smart and if not then at least abide smart people.
Our startup can't run without software, so it's full of Software's although it took time now the process is quite transparent and streamlined so sharing few secrets.
After thorough research and experience, I found out, some of the free software are as good as paid one so we use Slack and Asana for team communication and task assignment. It's completely free and quite useful and saves hell lots of time. They have a paid version with advanced features but we are happy with the basic ones.
[AdSense-C]
#Request for extended trial versions
Yes without shame I admit that Instead of buying the software's I use free trial versions. Companies mostly provide 14 days period and with an extended trial they let you use it for 60-90 days.
For some vital software's, I requested for extended trial, and they gave me pleasant surprise with their affirmation (and I promote their software on my other websites in return). If you are still judging me then let me tell you, I will purchase once the trial expires. And yes for others I am moneygrubber, but that's smartness.
Just recalling great Benjamin Franklin who once said: "Beware of little expenses, a small leak will sink the great ship." so important to dodge those leaks especially you are newbie startup.
[AdSense-B]
Challenges
As I have mentioned initially, startups are not something as glamorised as one anticipate. I share some of the challenges I face even now and I am sure most of you will relate to it.
Loneliness
Friendship is a tough nut to crack for entrepreneurs.For me, loneliness is not just the word but also loyal companion.Anyway, I just work all the time (almost 13-14 hours). N one is there to quick chitchat, grapevines. When I have some idea or deadlocks that require some considerations, can't pop my head into employee space and expect something.

It's just me who takes care of myself and solve problems that keep my startup afloat.

My moneygrubber behaviorIt hurts me when some unnecessary expenses occur (by now you know that I am money grubber).In self-funded startups, it hurts more.

There will always be times when some unforeseen expenses occur and irritates you since you have not accounted it in your planning.

Time wastageThere will be wastage of time on noncore works, (dealing with electricians, waterman, tea supplier, etc.). Consuming more time on noncore reduces your time that you could've spent on your essential work.After all, time is money.

At times its frustrating when some targets are not achieved due to such non-essential works, and this makes me angry.

Jack of all trades
The analogy which perfectly applies for entrepreneurs "Master is like a hammer who excels at binary things putting nails into something and pulling it out too."In a startup, you have to imitate attributes of the hammer where you are the one managing almost all departments from HR, Finance and so on while still being useful at your work.Managing people, took most of my daytime.

Fortunately, I came up with some strategy that worked for me. Sooner or later you will also you're your strategy that works. It will take time if you have never managed such setup.
Those are few of my challenges. I am not perfect and each day comes with a new learning. To learn is to human, and I am doing the same.
The reason, I shared this with you so you can recognize. First, there is a challenge, and you have to admit it. I often hear those budding entrepreneurs say "I don't have any challenges" I bet they lie so first be honest with yourself. The first step in solving the problem is recognizing that there's a problem. There is no shame in admitting it.
Honestly, I am not growing as rapidly as anticipated but there is peace inside my head because I trust myself and love what I do. I am blessed to have this tenet which always pushes me to improve daily.
Right from Jan 2017, I have never wasted my time and have enjoyed each day irrespective of the results.
To sum up, my thoughts: Take actions and constant improvement are the only motto!