Most people have many months or weeks to plan a successful move. However, you might not have the luxury of time when relocating for a career or due to a tenancy issue or a personal problem.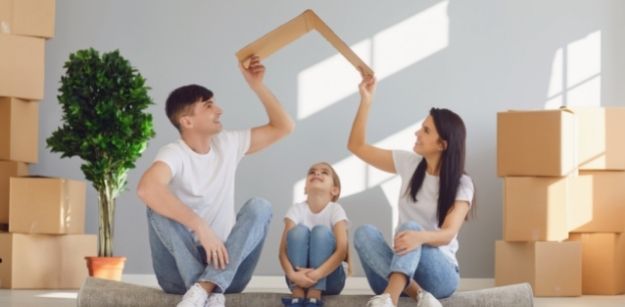 Whatever your reason for upping sticks, many tactics and services are available to take the stress out of starting over in a week or less. Find out how to move out of your home at short notice.
Create a Realistic Plan
Panic is bound to strike after learning you need to move your whole life in less than a week. Rather than allowing stress to consume you, take a deep breath and create a realistic plan for relocating. Write a checklist of all the items and services you'll need and the arrangements to make, such as gathering packaging, organizing movers, and redirecting mail.
Organize Accommodation
You must organize accommodation if you need to move out of your current home quickly. If you're relocating for family issues, you might be able to stay with a relative on a short-term basis until you find a property of your own. Alternatively, you might need to check in to a hotel or motel.
If you're moving for a new job, your employer might be more than happy to fund your relocation fees and provide temporary accommodation until you find the perfect home.
Call a Reputable Moving Company
Once you have digested the news and created a plan of action, reach out to reputable moving companies near me that can provide a fast, efficient relocation to your chosen destination. The right moving company will transport your belongings with ease to a near or far location in a safe manner, which will remove stress from the experience.
Stock Up on Packing Materials
After confirming a moving service for a specific date, you must source various packing materials to move your items quickly and safely.
For example, you'll need:
Strong moving boxes
Bubble wrap
Heavy-duty packing tape
Permanent markers
Mattress bags
Trash bags
Stretch plastic wrap
Hire a Storage Unit
If you're short on time and have yet to organize accommodation, consider hiring a storage unit to house your belongings. It will provide a safe space to store your furniture, clothing, and other possessions until you have a rock-solid plan. Once you have found a place to live, you can hire a moving company once again to move the boxes and furniture to your new address.
Transfer or Cancel Household Bills
During the rush to move home, you might forget to transfer or cancel various household bills. Protect your finances by contacting your providers immediately to redirect or cancel:
Gas
Electric
Water
Insurance
Bank communications
Landscape services
Mail subscriptions
Ask Friends for Help
Packing up many belongings will feel like a tall order. Ask friends or family members for help to make the process less daunting and stressful. Your loved ones might be happy to help you pack up your belongings or clean the property before handing over the keys to its new owner orlandlord.