Once upon a time, I was pitching SEO service for one of our clients who is running their eCommerce store in the US, He asked me why we need to do SEO, I answered: "Why should we create the most beautiful, fast and user- friendly website if nobody can find it?"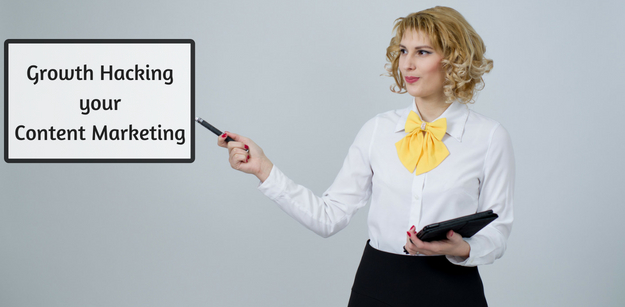 In this article, We will discuss what is the best tactics for 2018 to grow your conversion rate organically, and What step should be taken care while doing SEO of any eCommerce website?
SEO is an expertise driven by work performance, Marketing and continuously engage in community, SEO's always give a Good experience to potential visitors that arriving on your site through Organically. If you look at the back before 10 years, There was a white hat technique for SEO is Directory submission, comments on blogs, Web 2.O, Social Bookmarking sites, and many more…
On February 23, 2011:  The father of Blackman is coming yet(Google Panda Update), It was destroying all website who did this type of Whitehat(Blackhat) SEO work. That's why we called:  In SEO industry, "The things which are Whitehat for today is not good for tomorrow" because of Google always fight with spam.  
There are the main things you should taking care while doing SEO
Technical & structural aspects :
This is the primary part of any SEO, A Good website structure is: easy to crawl for Google and user navigational is more essential.  There are many points into consideration while talking about website technical and structural aspects: Responsive/adaptive design, page speed,  proper meta information, duplicate content issues, structured data code, Http response code usage, security, redirect rules, Transactions process, well-structured category design, etc…
Having an SEO expert you have to knowledge of understanding HTML, Javascript, and algorithms function. Doing SEO without having this knowledge you are marketing experts, not SEO expert. When you analyze Google behavior, improve website structure, changes, A/B testing, You must have some tech Gigs.
Always read your visitor behavior:
Having a Good website structure, website speed, content for the search engine is better but do not forget that your website visitors generate the traffic and sales on your website, not for the search engine. That's why it's important to know about your visitors intense and profile, Generally, I spent a more time to tracking visitors behavior, what are your targeted audience for your niche, who they are, how they are doing in their day to day life,  
Many SEO's skips these things, If you are skipping these things then it clearly shows that you don't have any strategy for your customers, You just want to do some basic keyword research and things. Whatever your niche/products are on your site is associated with one or multiple scenarios. you need to understand that how your targeted audience searching for your product, What they like to see, And this is where the fun starts. Your every analysis should be meaningful like, If you are doing keywords research then you have to predict that what type of emotion is filled when they perform a search. It may affect kind of result they are expecting.
User behavior analysis is very tough, it takes a long time but it's very useful.
---
Content Marketing is NEW SEO  
Content is king! Content is king! content is king! content is king!
I know you hear a lot above sentence, And I agree with that, But what type of content you should provide. People are just writing a long para and your visitors get bored to read those, They never read your whole content if you write long para, Write content that is informative, educational, some meaning full information with strong visual: "Write content not for a search engine, not for user- But for BOTH".
Provide videos, animations that will easy to understand your product quickly. Say for e.g.  People always know the features of any electronic gadget by unboxing videos. It gives a real feel with product specification.

Wrong SEO may hurt your website ranking
The most common failure we can see in this industry is the lack of expertise, A lot of companies are working like ranking 2-3 keywords on 1st position for generating revenue.  Trying to rank on keywords is never be your goal, And it takes a lot of time and wastage of money. Instead of doing these kinds of stuff you can put those efforts into another stuff like you can set those budget into your Adword sales.
The other mistake we can see on an eCommerce website is people are more conscious about only store design and offers, They also need to take care of website categories, filters and all things All of these required for user experience. You should design product and category page is like user spent more times your store. If you just put the product image and price then visitors may be left from there, Because they feel insecure.
The trust factor is one of the reason is complete the purchase from your store
The trust factor is one of the reasons that your visitors didn't like to purchase from you. The question is how you can increase your website trust factor. It's not you just added SSL certificate of your domain. It's the great user experience while purchasing from your store, It's should be a reasonable price, 100% original product, Fast service, Good return, refund policy, onsite 24*7 customer support. If we are taking an example of Amazon.in, It's easier to find the answer all of your above questions. Amazon totally depends on the seller but the service they are giving to their customer is unbelievable. If Amazon seller will cheat with end customer then Amazon is always responsible for taking care of your money. Apart from this, if you are an amazon seller who want to boost his sales and build a flourishing business then joining this FBA Masterclass would be a good step.
"One of my experience I share with you here is, I bought a product(Philips trimmer) from Amazon.in and product price is Rs.1250, There was 5 seller who is selling the same product with the different price. I choose the one who has the lowest price(850) and med level ratings(Because ultimately I buy a product from Amazon). Seller Ship product through Third party courier service, I received NOVA trimmer which price has Rs.250 in the market. At that time many customers bought that same product with the same seller. So seller ship only that customer who has placed an order through COD because he can receive money directly to their account. And I claim to Amazon that I received the wrong product, At that time Amazon executive told me that seller is fraud and we suspended them. And we will process your refund within 2-3 days and I got it. So, This time seller cheats with Amazon he was sell product in Rs.850 whose actual price is Rs.250. So, Now onwards I trust on Amazon that Whomsoever selling a product I don't care about it, If I received the wrong product I am always a safe side." That's called customer trust.
So, when we talking about trust factors it's not only about creating a good looking website. It's lot more thing to need take care.
Types of content your users and search engine don't like-
Content is king, But if king looks weird then no one would like to sitting beside him, It's most similar here if content created only for search engine, promotional Articles, False information, Contents full of errors, repetitive information then no one would like to read it. If your content is not got engage to your visitors then search engine understood that your content in not Good.

In General- "Ignore creating content that you would not want to read"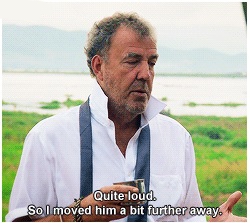 Instead, Create content that your visitors and search engine loves
Visitors always love that content which has giving feel them that they will get something from this article, Your content should be in Long-form articles, How-to guides,list based post,videos,case studies,data driven post, opinion based and many more…..
SEO is not a miracle, Doing exactly what google asks it's good but not enough. It require creativity in terms of things about page design to setting up order notification SMS, And also it's implies how you are technically strong. A Good is like "A sheep with 5 legs".
A world has filled up with lot's of SEO information you can find it very easily, But do not trust 100%, Even on popular news website. Google Likes mystery and noone will know the what exactly Google Algorithm is. Everyone is assuming on community experts opinion. SEO is 50% of technical, 50% marketing and 100% Test. In SEO world you can only trust 100% which is tested and driven result by you only.
Off-site SEO
The number of quality backins(I repeat QUALITY) is one of the criteria for Google to evaluate Domain Popularity, Increase your domain popularity is toughest task but it will give your a more benefits to drive more organic traffic. Having Good external signal matters for search engines.
Be careful (don't forget, a willy penguin is watching you). This off-site tactics required a Good communication skills, if you want diversity your approach and finding the website which related to same niche for your link building.      
Here are some myths I often read from SEO community experts and 100% tested by me. In SEO industry people are spreading some wrong things which need to correct, People says…
Duplicate content on the same web page will generate Google penalties –

WRONG,

It will just down your SEO ranking of your page.

Link building is SEO – WRONG It's tactics to drive more organic traffic, if you work only in
Delete the page from sitemap then it will remove from SERP- WRONG, Google has smart brain it's memorize all things.
Domain Authority is Google Algorithm – WRONG, It's developed by Moz that predict how well your website rank in SERPs.
SEO is marketing Job – WRONG, SEO experts must have technical knowledge, In this world many of craziest SEO experts are there who even does not have an idea about what is status code like 503,302 etc…
SEO's doesn't require technical knowledge – WRONG, If you are an SEO experts then you must have brief knowledge of HTML and javascript tag. Because when you optimize on-page aspects it depends on how your developer write HTML tag. It's should be maintains the tags like Page title is in H1 Tags. If you want to increase the page speed then you need to merge all Javascript. It's not your task but you have to identify that this script is merged script.
Conclusion:- To read above basic concept of SEO you may realise that SEO is long process, It's same like our life, Nothing goods comes over night. If you think that you read these type of blogs and implements it into your website and getting rank, you are in mistaken. Search engine are very slow and you should give time. So, Finally you read above tactics and you decided between do-it-yourself or hire Professional SEOs. You have basics of SEO, If you are still uncertain then hire Professional SEOs