Once a student has cleared all his exams and secured all the required admissions, no matter what the façade we put on for the society, finances are a source of incredible concern for most families in India considering the number of middle class families there are. Most forex fluctuations usually vary by a few paisa, but when sent in bulk, they amount for a large variance. This is one of the reasons that one must exercise caution during sending the funds.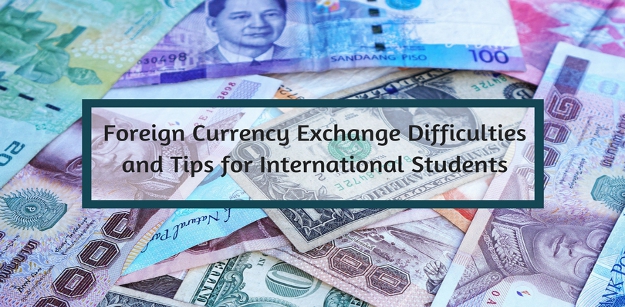 Liberalised Remittance Scheme has capped the total remittance during the year to $250000 per year. If your tuition fees and estimated living costs as per the university exceed this amount, you can always furnish a copy of the required documents. While predicting the trends in forex is another skill altogether, most families would like to minimise the risk of uncertainty involved, if not eliminate them. It is for that purpose, that there are several options to pursue while sending forex for your study abroad in Netherlands
One of the most common options is using SWIFT transfer option. But the problem with this option is that there are double charges – both from the sending bank's side (about INR250-2500) and from the receiving bank's side (about $13-25) which is why wire transfers or SWIFT should be the last option on your mind. One of the most preferred options is using a forex card. While inherently there are no problems in using a forex card, it comes with some restrictions. The first one is that forex is usually welcome as a student, but in case you want to continue working there, forex doesn't help build your local credit history. For that purpose, it is important that you use a local debit card also instead of depending solely on the forex card.
Second, the credit stringencies have tightened especially after the demonetisation. Therefore, you can't expect to use someone else's forex card. If you're unable to furnish adequate proof of purchase at customs, the entire amount might be confiscated. So you have to keep this in your mind. That said, forex cards are still better than international debit or credit cards solely for the purpose for the transaction charges and the acceptability across the world. While forex cards usually have no levy charges, international debit or credit cards do. The transaction charges at the ATMs might be about 350-400 for forex cards while it can be about INR 1000 for international cards.
Besides, there are several websites such as bookmyforex.com, buyforexonline.com that don't charge any charges for up to 3 ATM withdrawals, offer free reloading charges and no issuance charges if you buy a forex card from them. One of the most important things you should remember is not to speculate on forex while sending it abroad for your study abroad in the US. That's a different ballgame altogether. While it is important to observe the rates and have a reasonable estimate of where the rates might go, do not indulge in this activity beyond what's healthy. Forex cards also help in locking the rate at the time of sending the funds unlike international cards that usually apply the highest rate of the day while sending the funds.
One of the problems that you'll face is realising you have spent about 3 times the usual amount that you'd have normally spent back home. That is why it is important to leave about a tenth of the total living cost funding back home or as reserve finance and only tap into it when there is an absolute necessity. when you study in Top universities in netherlands can be a costly affair, and budgeting helps. Most universities have some sub-head costs that go over and above the normal costs. It is important that you do thorough research. However, note that no matter the research, sometimes costs will exceed and therefore you have to budget about 25-30% more than what you've originally planned.
Sticking to budget is a hard thing to do especially considering the gaps in clothing and food tastes, but the first week or month should give you a fair idea. Besides, having a local bank and their cards will help in transacting easily without the problem of fumbling with foreign currency, which one has to familiarise oneself with before heading onwards – what's the change to what and what are the denominations.