Every year, slightly over $17 billion is generated via crowdfunding. Today, crowdfunding has become one of the most effective ways for new businesses to reach their target market and raise funds for their products and services. Traditionally, these budding companies would be forced to rely on loans or tough investment strategies—and getting in touch with investors isn't easy. Crowdfunding platforms like Kickstarter and Indiegogo give business owners the opportunity to get the early seed funding necessary to jumpstart the company. But of course, not all crowdfunding campaigns can be successful. With that in mind, here are a few tips for marketing your campaign: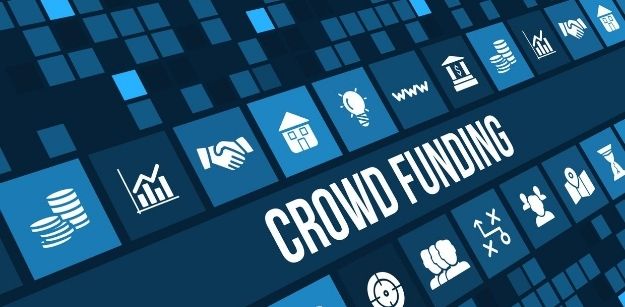 Create An Amazing Video
According to Kickstarter, campaigns with videos have nearly a 50% higher chance at achieving their crowdfunding goals. And according to Indiegogo, campaigns with videos receive 4x more funds than those without. Therefore, you need to put some professional prowess into your video creation. If you don't own a high-quality camera and can't navigate high-grade editing software, you should certainly outsource your video creation needs.
Ask around with your friends and family, or post an ad in the local paper, forums, and on college boards. You'd be surprised at how much available creative help is right there in your backyard. Before you agree to hire someone, check out a handful of successfully-funded crowdfunding videos. Create a storyboard to address key points your video will need to cover, and get your videographer involved in the process.
Work With a PR Team
When it comes to crowdfunding campaigns, the age-old adage, "if you build it, they will come," doesn't apply. In fact, you have to work hard to get your campaign recognized, and that's where public relations comes in. Public relations refers to the processes and techniques used to spread a message about your company.
There are some key things to keep in mind when it comes to traditional PR vs digital PR. Traditional PR is heavily press release-focused, but when it comes to something that's innovative and digital-driven like an online crowdfunding campaign, digital PR is the much better option. Digital PR focuses on influencer marketing (read more below), working with bloggers, social media, and other online efforts.
If you're on a low budget and don't have the resources, you can put together your own grassroots PR campaign for little to nothing, but it will require some time, effort, and patience on your part. For example, you could sign up for a service called Help a Reporter Out (HARO) to view media requests for quotes and expert advice. HARO, or Help a Reporter Out is a great way to get free PR and gain visibility in the industry.
Team Up With Influencers
Influencer marketing has become synonymous with modern marketing strategies. Use this strategy to team up with the most relevant individuals to promote your campaign. There are plenty of influencer marketing tools that allow you to sort through thousands of viable influencers, narrowing and filtering your results until you've shortlisted the most promising candidates. As you curate your search, don't forget about the value of micro influencers. Micro influencers may be easier to score partnerships with, are more cost-effective for your budget, and studies have shown they have higher engagement rates, too.
Have Fun With Your Rewards
One of the biggest incentives for backers to put funds towards your campaign goals are the rewards. The rewards you choose to offer your backers can make the biggest difference to the success of your campaign. Don't be afraid to be creative, but be sure to create a well-balanced reward structure. For example, it's okay to be wacky with unique and fun reward ideas, but you don't want to isolate potential backers that prefer the more traditional reward route.
However, it's also important to know that when you do create rewards that are ultra-unique, they can help generate press on their own. For instance, one Kickstarter project called Mysterious Letters, created a $25 reward that read: "You will receive a unique hand-scrawled postcard written while we were drunk, which we'll regret horribly by the time it arrives."
Another example: performance company Broken Dream Co. launched a immersive mystery show on Kickstarter called, "The Act: circus, theatre, and murder mystery." One of their high-tier rewards included hanging up a photo of the backer and a loved one on the walls of the company's immersive set, where visitors could see it hung in plain sight.