This year (and most of last year), the market has been red hot for boats, bicycles, and ATVs – frankly, anything that keeps people busy, outside, and safe. Now, after being pushed indoors last year, people are excited about this year's winter season activities.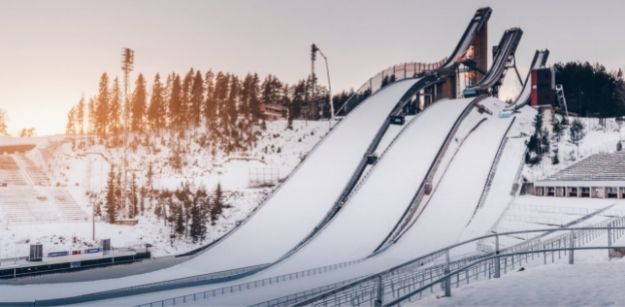 The travel situation is still a little shaky, but this upcoming season might be the first one to be "normal for business". The gear is on the shelves. The dining tents are going up. Beyond snow, it's now up to business owners to control how successful the comeback of winter sports will be and whether a seasonal business will thrive.
More about the winter season 2021-2022 down below!
Snowmobile Business Is Booming
Numbers already show that snowmobile gear sales are up 19% over last year (International Snowmobile Manufacturers Association). Believe it or not, this is the best year-to-year growth result in more than two decades. Notably, about 30% of gear sales were made by first-time snowmobilers.
This could indicate that people are eager for winter activities but are still hesitant or unable to recreate far from home. They might not want to get on an airplane or, worse, quarantined in another country before starting the actual vacation. So, they have a little extra money, and snowmobiling has been a popular choice.
The used market has also been going up. Here is the good news for sellers and repair shops – not all gear can be installed on sleds without modification. Even if a consumer buys the best 121 x 15 snowmobile track, it opens up the opportunity for more business. You might also be able to capitalize on the bulkhead, tunnel, heat exchanger, and suspension wheel positioning all in the same sale.
Ski Resorts Are Going to Great Lengths
Everything points to resorts opening for the 2021-2022 season with very few restrictions. But operators are very vocal about the importance of booking early so that they can prepare.
As for attracting business, they're pulling all the tricks and not-to-be-missed promotions. For example, discounts for early bookings, free ski lessons, and even free cancellations. Although most deals are currently for off-season dates, such as early December or mid-January, in case the new regulations come into effect.
Peak-season dates are unlikely to be more expensive. The data shows that hiking up prices to compensate for lost revenue doesn't make commercial sense. But if this does happen, many people were lucky enough to secure a prime-time ski holiday slot at last year's price or from the year before.
2022 Winter Olympics in Beijing: Lessons From Tokyo
Taking a step back from recreational sports, let's move on to professional sports. China will reopen its borders for the Beijing Winter Olympics in February. It would be impossible to force foreign athletes into a 14-day hotel quarantine and a week of health observation. So, they'll implement a different approach – similar to what Tokyo did.
Tokyo had more time to prepare and didn't use China's zero-tolerance approach, first adopted during the initial Wuhan outbreak. Almost all members of the International Olympic Committee were vaccinated, as were most residents at the Olympic Village. Before athletes arrived in Tokyo, they were tested twice, then – at the airport after arriving, and then – every day during their stay.
Despite all of that, the government struggled to contain the rapid spread. So, the time isn't right for mass gatherings yet. This year's Olympic Flame began its journey without spectators.
The committee said that it wasn't the issue of whether or not they should have spectators. It's mostly about who should be allowed to watch events at the next Games.
One advantage Beijing has over Tokyo is that there is more time for athletes and spectators to get their vaccines. It will not be mandatory but will be highly encouraged. This seems to be the biggest сontributing factor to minimizing the spread.
Public Health Concerns About Season 2021-2022
It may come as a surprise, but the biggest threat to public health this winter isn't going to be COVID-19 – it will be seasonal flu. Both business owners and consumers should come prepared.
Last year showed uncharacteristically low activity levels of flu activity observed from April 2020 onwards. This was all thanks to the measures like social distancing, school and office closures, mask-wearing, and radically reduced travel.
The CDC reported 4 hospitalizations per 100,000 people, which is a significant shift from 70 hospitalizations per 100,000 people in the previous years. There was also a 95% drop in flu-related deaths.
Unfortunately, this also means that the public hasn't had the chance to establish or boost their immunity for the upcoming flu season. We already learned that we have the ability to impact the way influenza is transmitted in different communities. To make sure seasonal business goes as smoothly as possible, here are some suggestions:
Avoid close contact
Encourage respiratory etiquette and hand hygiene
Keep meetings high-tech
Wipe down touchpoints
Review flexible sick leave policies
The CDC will be posting a lot about flu season, including updated flu cases and vaccine activity, so make sure to stay updated!