Truck beds can offer excellent utility for carrying everything from luggage to building materials. With the right accessories such as bed caps and roof top tents, trucks can be even more utilitarian. For many people, a truck bed cover is the best upgrade. It offers extra protection of cargo while also improving the aerodynamic qualities of the bed. Below is some information to help you choose the right one.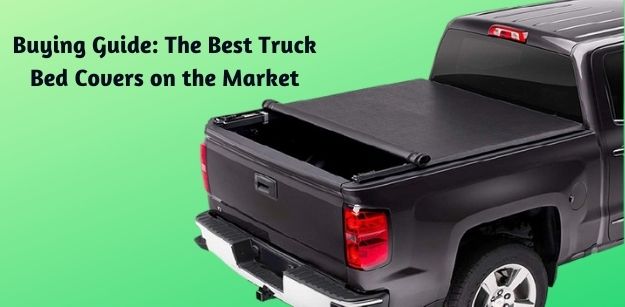 Important Considerations
If you are looking for a truck bed cover, you likely want to find one that is waterproof. Bed covers range from basic, soft covers to electronically retracting aluminum covers. Depending on the quality of the build and the accuracy of the fit, these can be very watertight or not.
Another consideration is the style that will work for your needs and your budget. Unsurprisingly, there is a big gap in price between the soft cover and the powered hard cover. Many people like the aesthetic and the extra protection of hard covers. However, they also take up more space in the bed typically. If you expect to need 100% of the bed when you have the cover open, a soft cover may be right for you.
Best Truck Bed Covers
With the above considerations in mind, it is important to remember that the right cover is different for each person. Nonetheless, there are some that tend to stand out above the rest:
BAKFlip MX4 Hard Folding Truck Bed Cover: This BAK Industries tonneau cover provides 100% bed access when it is open. It has a dual-action seal with universal tailgate operation. The aluminum construction provides excellent protection for the bed. Plus, the seal is very strong, offering good waterproofing.
BAkFlip F1 Hard Folding Truck Bed Cover: This cover features a fiberglass-reinforced polymer construction for the panel top skin. It can handle up to 400 pounds of evenly distributed weight (making it ideal for snowy climates). The cover locks with the tailgate and features heavy-duty hardware. This is a tough cover for your truck.
TruXedo TruXport Tonneau: This soft cover has quality leather grain fabric construction. It is very low-profile, sitting only 1.5 inches above the bed. The dual paddle latches make this cover very easy to open and close. It is a direct fit design that makes installation easy.
Retrax PowertraxPRO Retractable Tonneau Cover: If you want a feature-rich cover, you can't do much better than Retrax retractable truck bed covers. The PowertraxPRO series features easy electronic opening. The installation process uses a clamp-on design, making it surprisingly easy for a powered cover. The electromagnetic brake system lock and friction lock make this a very secure design.
Find a Cover Today
Check out some of the above covers and other tonneau covers today. Truck bed accessories can help to make your pickup truck even more useful. Whether you want to take yours overlanding or just need to carry some cargo around town, a truck bed cover is a great idea. It will protect your belongings from the weather and add security to the bed. Find the right one for your needs.