On the 18th of May 2021, the Australian Government launched its National Strategic Action Plan for Pain Management (also known as the Action Plan), aimed at providing Australians living with chronic pain access to the care and support they need. Through a whole-of-care approach, the Action Plan is a world-first chronic pain management-focused government initiative, created in collaboration with Painaustralia.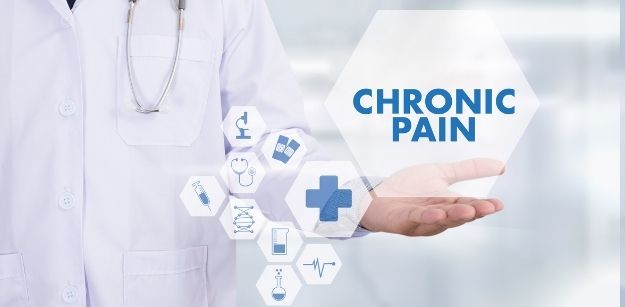 The Action Plan is funded by the Australian Government, with the Government providing $170,000 for the plan's development and contributing another $2.5 million towards the early implementation of the plan. An additional $4.3 million has been allocated to expand pain management services for regional, rural and remote Australians through the Rural Health Outreach program.
According to Painaustralia's CEO Carol Benett, the Action Plan's launch is 'the culmination of many small steps – all of which have now resulted in the adoption of this plan by all Australian governments'.
'The National Strategic Action Plan is a critical step towards improving the quality of life for the millions of Australians who live with chronic pain and every day, face the challenges of accessing affordable and specialised pain treatment,' said Ms Benett in an official press release.
In executing the Action Plan, Painaustralia and the Australian Government have structured the plan with key goals, as well as a timeline to achieve such goals.
The Action Plan's Key Goals
Since its development in 2010, the Action Plan has highlighted a few key goals for addressing the chronic pain problem in Australia.
These key goals include:
Making sure people living with chronic pain are a national health priority
Empowering and supporting consumers with knowledge about chronic pain and available management strategies
Upskilling health professionals with best-practice and evidence-based care for chronic pain conditions in patients
Improving access to interdisciplinary and multimodal care at all levels (including access to complementary and alternative therapies such as chiropractic)
Increasing the quality of chronic pain management and treatment strategies and related evaluations
Increasing research in thechornic pain management space with more funding for dedicated clinical trials and research organisations.
Where is the Action Plan currently at?
Since its development and launch earlier this year, the Action Plan has already made a few noteworthy changes to the chronic pain management health space.
According to Painaustralia, these changes include:
The construction of a total of 14 new regional pain clinics across the eastern state, from La Trobe to Townsville
The construction of dedicated paediatric pain clinics at Lady Cilento Children's Hospital in Brisbane, and Princess Margaret Hospital in Perth
Increasing regional paediatric service capacity at John Hunter Children's Hospital in Newcastle
Establishing paediatric telehealth services for patients across New South Wales through Westmead Children's Hospital and John Hunter Children's Hospital.
As the Action Plan progresses along its timeline, Painaustralia and the Australian Government hope that it will 'provide a pathway to improved pain awareness, support and treatment for people living with chronic pain' in Australia.