Being a male stripper can open new doors and opportunities. Whether it's the money from the tips or the chance to meet all kinds of people, this can be an exciting industry to be a part of. The hardest part about this industry is being prepared to perform and dance for the ladies when it's showtime. Small events, bachelorette parties, and even stage shows all require a high level of confidence and strong dance ability to striptease at the highest level. Developing your dancing skills is your best bet to perform at your best, but use the following tips to get you dancing like a stripper in no time.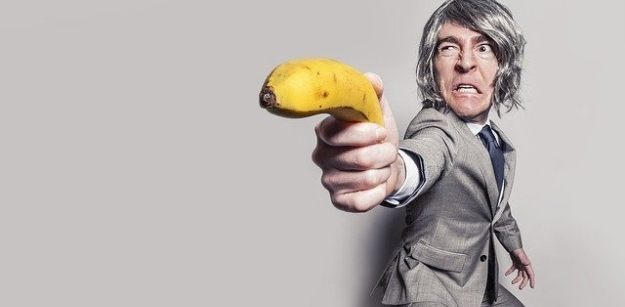 – The Art Of The Thrust
Learn the beauty of thrusting with your hips. You've seen it happen at every single lap dance. The guy straddles a woman and he's thrusting his hips into her face as she embarrassingly tries to look away. It's about being slow and sensual. Thrusting is the most pivotal move in any striptease. It can define your entire performance when done right. All it takes is isolating your hips. Move just your hips from side to side and then forward and back for practice, and eventually start thrusting a chair to give you a chance to stay balanced. Do a hip thrust slowly. Do it fast. Do it over and over until it feels like second nature. Mastering this one move will set the tone to get better in other aspects.
– Watch Quality Male Striptease Choreography
The only reason why many guys fail to striptease successfully is more so a lack of choreography and preparation. When you're naturally very sensual but you still don't have a routine to follow, it's pretty hard to do it right. Don't be afraid to watch professional videos or have someone teach you choreography to use, and then video tape yourself to see how you're doing and make adjustments accordingly. Sometimes all you need is something to follow and you can improve after that.
– Utilize Fast and Slow Movements
When you striptease and you know how to shake that booty real fast, it's important to remember that the slow movements have their place as well. For example, as you're shaking everything, simply stop and go into a sensual thrust or body roll, and the entire audience will be enthralled with your sexuality. Slow movements feel like a tease. When women hire a male stripper, they want a man who can capture the attention of every woman in the room, and you do that by being slow and sensual.
– Stretch and Maintain Flexibility
You will find yourself needing to be in some very interesting positions when you're straddling a woman. Whether it's being in the middle of the splits or you're trying to get into a deep squat showcasing your thighs and legs, it's important to stretch. Male stripping can be very taxing on the body if you're not warmed up, and body rolls and a lot of the isolating dance moves you should be doing require a solid warm up so you're ready and physically prepared.
– Learn Basic Moves
Once you grab about five or six different sexual striptease dance moves, you can start putting them all together. Things like grinding on the floor, floor humps, and even fun ones like the "baby maker" are all different specific stripper moves you need to learn, and start educating yourself and slowly improve your form.
The biggest thing to remember is that male strippers are guys with confidence. The job of a stripper is to appear practically almost nude in front of multiple women and get very up close with them. It's vital that you release all inhibitions and let go of all precautionary thoughts that make you feel shy or afraid. Male strippers are strong dancers with no inhibitions, so get out there and let loose. It's all about confidence and letting yourself freely strip with conviction.
Dancing like a male stripper begins with body movement, sensual teasing, and utilizing basic striptease movements and making them your own. The tips above are a great way to get you moving in the right direction. Male stripping is more about confidence and the willingness to try more than anything, so get out there and start practicing.