Baby shower is something beautiful to witness, for it is a solid indicator of a sweet surprise. Baby showers are fun and quite a break for the mothers. And what is baby shower, without any fun games? Absolutely nothing. Given below are handful of games which you can incorporate in your celebration, each handpicked based on its uniqueness and quality of enjoyment and fun. Choose which would suit you the best and then focus on completing it appropriately in the shower!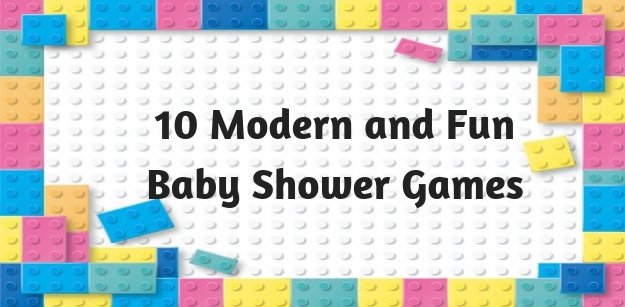 • Rock A Bye Baby
This game sounds fun, doesn't it? It should be played in pairs, with each pair is given a pair of fuzzy babies'pjs and a bucket full of little plastic babies. Tell the team to pick up a 'baby', putting it in the middle of the pjs and fling it across the room, in the bucket kept there. The aim is to hopefully land the baby in the bucket. The team which manages to fling most babies in the bucket safely is the winner.
• Decorate a Onesie
For those who don't know what Onesies are, they are a drag on clothing item, often a loose fitting one, covering the area from the torso to the legs. Baby onesies come with flaps at the crotch areas, for easy access to diapers. You could purchase some onesies, all plain, and give them to the guests, in order for them to decorate it. It could be meant as a challenge, or also as a fun activity to do together. It would be fun to see how your family and friends decorate your onesies!
• Baby items in the bag
Baby items in the bag is one of the most common but attractive enough game, surviving over all these years. All you have to do is put the baby items in the diaper bag and pass it around the guests one by one. The guests then put the hand in this diaper bag, and blindly feel which item they are touching, before writing them down. The one with the most correct items on their list is the winner.
• Baby food test
This is one of the classic baby shower games, most of the time incorporated in the celebration. Baby food is a big deal, and required a lot of attention or care, or you might end up giving your own baby the wrong food. You can, on one hand, use jars to keep different types of food, or maybe you can use a color palette, to give it an artistic flair. The maximum number of correct answers wins the game. This game, as a result, poses to be a fun little game, as well as an educational experience, especially for the new mothers.
• Guess the gender
It is always a barely suppressible curiosity of knowing the baby's gender. Now-a-days, parents tend to get to know the gender of the baby beforehand, so that they can plan a proper welcome for the young one. Also, you can purchase necessary accessories with their FirstCry coupons and get enticing discounts. However, if the parents don't know the gender, take votes for a game. You could even transform the baby shower by making this as the official theme. One could surely get a hang of this "What will Baby Bee?" themed shower!
• Quilting time
Quilting time is unique game, rather uncommon. Here, you have to distribute the fabric cotton square among the quests, and ask them to decorate it using the fabric pens. When they hand over the decorated squares, sit down with them and instruct them to stitch the squares together to make a small quilt. The baby's first ever quilt, then, would be ready, even before it arrives in the World. No need to use your FirstCry Coupons for this one!
• Draw the Baby
One of the most fun games, 'Draw the Baby', it will surely make your time go rather easily away. Hand pieces of plain paper and a marker to each guest. Tell them to keep the paper by their forehead, or just blindfold them. The drill is not to look at the drawing that you'll be making. The results will be ridiculous, sure to crack up the crowd and get the party going. The most accurate representation of the baby will get the prize, if you have decided to keep any.
• Advice Cards
Advices are essential, especially for a new mother. First timers are generally scared out of their minds, and therefore, they need to gain as much knowledge as they could accumulate in their heads, before getting ready to welcome their little bundle of joy. A fun game to play during the baby shower would be 'Advice cards'. Hang little pieces of paper by a rope, and make it visible urge your guests to write something on them, maybe some advice, or even much needed words of encouragement and positivity. This little game will go a long way in boosting the expecting party's mind.
• Diaper Fashion
Yes, diapers are the next trend in fashion! Oh, just kidding – but then, you can still use them to spice up your baby shower. Give the players a box of Luvs diapers, as the size of these diapers is perfect for this game, and challenge them to club together as much diapers as you could make it possible. Offer a time limit to make it even more interesting. Players can attach the diapers however they want it; they'll be given that much liberty. The game will turn out to be more fun than it sounds right now – trust us.
• Blind Blocking
One of the most fun blind-folded games ever, blink blocking is where each player is made to sit in front of a pile of blocks. It will be better to use those alphabet ones usually given to new mothers as a gift. Players have to build a stack of blocks as high as possible in the given time. If the stack falls over, they have the liberty to start again. This game can be tweaked into an alternate version too – tell your guests to work in pairs, where one will be blindfolded, while the other will help them direct their block stacking.
This is the list full of games which you need in your life to make your baby shower a success. Each game is different than the others, and unique in its own way. From educative ones to the fun ones, this list has it all. Take your pick and keep your guests busy on this day; it'll keep your guests entertained and yourself happy.