The History
With roots in the USA and Europe, mid-century modern designs were born around the 1940s and '50s. We have seen no other interior style stand the test of time as mid-century modern has. The expression itself is difficult to specify, but it extensively describes the design, furniture and graphic design made from the 20th century.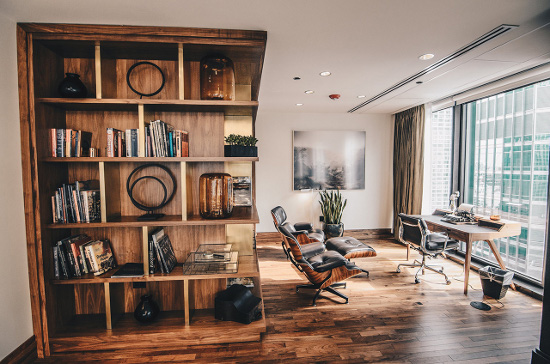 The Influence Behind The Movement
Inspired by the ambitious views of the generation that expressed an optimistic look on the future, technological advances at the time led to the development and production of a range of new materials. Designers could explore new effects, textures, colours and forms to their work that had never been achieved before.
What The Designs Brought Us
It gave us clean lines, purposeful details, soft organic curves and a love for different materials, designers were inspired by the advancements in production and what they could achieve which led to more creative ideas. A lot of designs were intended for mass production so everyone could enjoy them.
Key Values To The Designs
There was a focus on practicality and durability in these upcoming designs, functionality was seen as an important aspect when it came to the ideas. Uncluttered and sleek lines with forms varying from organic and geometric influence. Basic decoration, the furniture has a minimalist nature that makes it common and relatable to all, one of the reasons it has been admired for so many years.
The Small Details
Smaller details to recreate the character of mid-century modern will utilise a colour scheme of mustard, tangerine, bluegrass, pewter and red. A warm, bold use of colours along with the most commonly used material, wood, will create an authentic look. Accessories tend to feature bold graphic patterns on pieces such as cushions and wall art.
The Design Power Couple
Charles and Ray Eames became two of the greatest designers of the 20th century, they made an astounding impact on furniture design, modern architecture, industrial design and manufacturing. Perhaps most famous for their range of hairs including their Lounge Chair and Charles Eames Chair. They set out to make the world a better place and tried to bring simplicity and pleasure to all lives.
Mastered Neo-Futuristic Design and Architect
Eero Saarinen was a Finnish American architectural designer, who created instantly recognisable pieces of furniture such as his Tulip Tables with the revolutionary pedestal base. His notable projects included the Dulles International Airport in Washington, CBS Headquarters in New York, The Gateway Arch in Missouri and many more which makes him considered to be a master of American 20th-century architecture.
Innovative Danish Designer
Verner Panton was one of the first to explore the use of fibreglass, moulded plastic and steel wireframes. It's now hard to comprehend how unprecedented his designs would have been when they first appeared.
It Turned Designers Into Icons
Mid-century modern designers went on to be recognised globally and for centuries after, they most likely didn't realise how much of an impact they would have on the upcoming years of furniture and interior design. Once you know the designs, you will start to notice them all around you in homes, businesses, movies and TV.