A thoughtfully-created logo is a must for your business; it paves the way for powerful branding. However, a brand is more than just visual identification.
While some companies get their logos right at the first time (Nike and Shell, for example) and never feel the need to revisit, others strongly need their logos to be tweaked or revamped. Companies should indeed make changes in their logos to keep up with the changes in your company and the trends in the graphic design industry.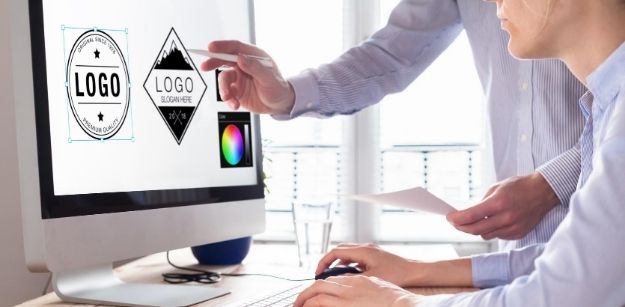 For example, a logo that you designed in the '70s may not communicate effectively with the customers in 2021.
Why do you need to redesign your logo?
There are quite a few reasons why you should consider redesigning your logo. They may be:
Your current logo is out of date.
Your business or clients have changed
Your logo doesn't look compelling on the web
You don't like your existing logo
If your company merges
These are some of the common reasons you may need to tweak your existing logo design, and there's absolutely no harm in doing that. In fact, having a new logo is a good idea when there is an important milestone in your company's life, a merger, or you're releasing a new product/service. You might need to redesign your logo if it was created casually—using a logo maker or novice designer— when you're just getting off your business, and now it has grown.
Simply put, your logo redesign gives your audience a clear indication that you're all set to accept the new challenges that would come in the future.
Let's take McDonald's, for example. This American restaurant company, in the 1990s, relied on families to visit their restaurants. Therefore, it promoted its children's foods and playrooms (even a small playground in the restaurant premises for outdoor activities) for those who came with toys. Now, these children have grown, and the restaurant has modified its facilities, offering different options for coffee. We see that it's not the logo that has changed so much but the McDonald's entire brand image. Its mascot Ronald hasn't been used for quite a long time.
How to redesign your logo successfully
Now that you've decided to redesign your existing logo to give it a fresh look as per the current business or trend, you need to know how to get the job done. This a creative work that needs inspiration, ideas, and of course, brainstorming sessions. At this stage of business, you can create a logo by using an online logo creator. But you should hire a professional logo designer or launch a design contest with a crowdsourcing platform like Designhill. The platform will take the burden off your shoulders. Here are a few tips on how to redesign your logo.
* Make your customers mentally prepared for the change
Sometimes, people don't want to see changes in their favorite things. And your customers are no exception. Therefore, it's essential to get your customers ready for the move and don't surprise them. In fact, you should involve them in the process of change that not only makes them aware of the change but also feel valued.
If possible, share some sketches with your customers and ask their opinion. This will help you know your clients' choices and create a great logo design. Also, this entire process will bring your customers closer to your brand. The same practice Mozilla Firefox did for its new logo. The company remained transparent during the process and took its customers' opinions into account.
* Analyze your business
Your business might have changed over the period. So it's a wise decision to spare a moment and analyze your business before you start drawing your new logo.
Are you considering entering a new market? What are the 'changed' business values? Who are all your target audience? Which geographical locations are they located? What issues are you going to solve?
Answer these questions yourself to have a precise idea about the logo that you're going to design. But make sure you don't ignore the people who have been supporting you till now. The new logo shouldn't be much different from the original as it could put your old people off.
* The new logo should have a connection to the past
Be it real estate, tech, church logo or any kind of logo, make sure it directly connects to the previous versions. It becomes more important when your brand is already established. If the new version is entirely different from the previous ones, most likely, your customers that you have now will not go along with it. They'll feel aborted. Therefore, you're suggested to go with the same icons, shape, fonts, and colors when redesigning your logo. This would help you stay connected with your existing customers.
For example, Adidas—a leading German sports brand—has gone through different logo changes, but it always kept the tree strips in each version.
* Try different versions
Make several unique versions of your logo—this is the last advice I would like you to consider while redesigning your logo. If you've some great choice, ask for feedback.
Don't shy to experiment—play with the colors, fonts, remove details, etc. Simply put, let your creativity flow. Create a logo that can be used for both web and print.
Conclusion
If you're heading to redesign or tweak your logo, you should know why you need to redesign your logo and your target customers. Take the time to analyze and understand each aspect minutely. Hope this article will provide you with enough tips on how to redesign your logo successfully.