When you're searching for something online, you'll often encounter websites that have two letters as their domain extensions. You're now wondering what they are, and does it make any difference compared to using generic TLDs like .com or .net.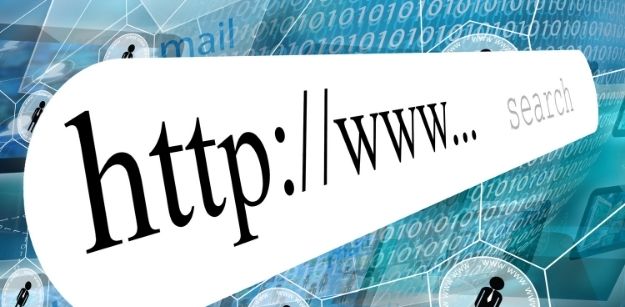 This article will explain what country-code TLDs are and provide six benefits as to why you should consider choosing one.
And if you need help coming up with a unique domain name to represent your business, use domain name generator tools like domain name search Hostinger to help you find the right one for your business.
Let's get started.
Country Code TLDs: Definition
Country code TLDs (ccTLDs) are two-letter domain extensions that specify where a website is based. For example, a .uk extension is for websites in the United Kingdom, and the .in extension is for sites based in India.
While there are over 300 country code TLDs associated with most countries globally, many internet users still don't often encounter these types of domain extensions in their daily lives. One reason is that most websites are still using the .com as their preferred extension.
Because ccTLDs are still uncommon, Google created an additional term called generic country-code TLDs (gccTLDs). When there are popular country-code TLDs, Google will treat them the same as generic TLDs (gTLDs). Some examples include .io for the Indian Ocean and .co for Colombia.
Benefits of Country Code TLDs
While using the generic TLDs has its significant advantages, when ccTLDs are used correctly, they can also benefit your website.
Increases Local SEO
ccTLDs lets you target web traffic from specific areas, like the country you're in.
Let's say you want to set up an Indian-based flower shop website to attract local visitors. You might want to use either .co.in or .in as your domain extension. This ensures that your website shows up in Indian search engine results pages rather than worldwide or other regions.
ccTLDs can give you a higher SEO value for your website because local search engines will prioritize local results depending on the person's IP address. Thus there is one less step you need to do when conducting SEO for your website.
Improves Branding and Credibility
A domain name with a local ccTLD makes your local customers feel safer when they make purchases. This is because they can see the address of your business, and if it's somewhere they recognize, they will feel more secure to make a purchase.
Also, many people prefer to complete transactions using their currency. Purchasing from local websites helps people feel like they are supporting local businesses and helping their own economy.
Internationalizes Website Content
You might have an existing website, and now you want to expand to other specific countries where you can see your business flourishing.
Let's say that you're an Indian-based company and want to expand your business to the United Kingdom. To make your website more recognizable and easy to find, you might want to purchase a new domain name with the ccTLD of .uk.
This means that you can reach the UK local market more quickly while still marketing your products from India.
Provides Creative Opportunities
Businesses use a creative trick to build a strong brand around their domain name, known as a domain hack. It's when a word is formed by combining both your domain name and ccTLD.
For example, the Belgium ccTLD ends in .be, so you can name your website subscri.be. Or the Irish ccTLD that ends with .ie can be used for a food blogging website, like food.ie.
There are no limits to the variety of combinations you can make. However, keep in mind that a few ccTLDs have restrictions on how to use them, so make sure you double-check whether the ccTLD is indeed free to use or not.
Easier Customer Targeting
If you're in India, you don't necessarily have to use .in for your website, but it's an excellent way to attract people from your region.
Or you may have an international business, whether it is an online store or platform, and it's operating in a different country. As we mentioned before, you can target the local customers without having to be there physically by using the local ccTLD.
More Available Than Other TLDs
The common issue with domain name registration is that you will encounter the unavailability issue where most SEO-friendly domain names are already registered with generic TLDs like .com or .org. Even if the domain name is available, the price will usually be very high due to its SEO value.
With ccTLDs, you're less likely to come across an unavailability issue because when the .com extension is taken, you can usually try alternatives by inputting the ccTLD of your country.
Conclusion
You now know the benefits of using a ccTLD for your website. Remember that country-code TLDs are used to focus on selling in your local country or another specific country. Using a ccTLD can significantly help you rank in local search engine results pages because they will automatically prioritize local content over others.
If you're focusing on gaining local customers, using a ccTLD also helps increase branding and credibility. If people know where your business is located, they are more likely to trust it.
As you see, there are many reasons why ccTLDs can be an excellent option for an online business. Make sure to consider it when registering the next domain name for your website.
Good luck!