Vietnam has become, in recent years, one of the most striking Asian countries for digital nomads. Why? The answer is straightforward: its economic cost of living. This is why many people choose this beautiful nation as a destination to work as digital nomads without hesitating.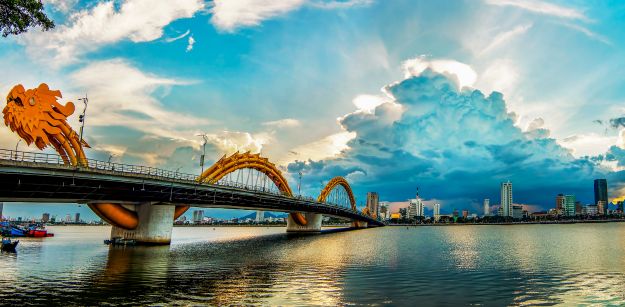 Its rich culture and history make it a fascinating country to explore while working online. You can take walks through the local markets, ride bikes, and explore the forests, temples, and other places that will teach you much history.
Digital nomads also love the country's thriving café culture. Vietnamese coffee is one of the best in the world, and you'll find it in almost every corner of Vietnam. In recent years, there has been a growing number of cafés across the country, which could increase even more in the coming years as more digital nomads move to Vietnam.
If you are considering living for a season in Vietnam as a digital nomad, we present the best places for your stay:
Ho Chi Minh
Ho Chi Minh is the largest city in Vietnam and a popular choice for digital nomads. The vast city is home to nearly 9 million people, with modern skyscrapers, beautiful architecture, and historical gems.
Ho Chi Minh is a rapidly developing city, with several skyscrapers and tech startups appearing on every corner. So, it's unsurprising that many digital nomads want to live here. In addition, Ho Chi Minh has a reliable internet connection, and the big city atmosphere attracts digital nomads who want easy access to everything while working in different time zones.
Phú Quốc
Phú Quốc is a colourful island that will make you fall in love, considering the many beautiful beaches surrounding the island. Phú Quốc is a fantastic place to live for the digital nomads of Vietnam.
As a bustling tourist town, the island is home to luxury hotels, resorts, villas, and gorgeous tourist accommodations. And despite the presence of travellers, housing here is relatively inexpensive, especially for long-term stays. It is, therefore, an excellent base for nomads.
Da Nang
This coastal metropolis has beautiful beaches, natural wonders, and urban places that make digital nomads searching for adventure and a reliable online workplace fall in love.
Da Nang's rich culture and history make it a fascinating place to live as a digital nomad in Vietnam, especially if you like to explore historical sites and discover local cultures. Da Nang has a more relaxed atmosphere than Hanoi or Ho Chi Minh. The city has a thriving digital nomadic community and several coworking spaces where you can meet with other nomads and even co-create.
Hanoi
Hanoi is ideal for digital nomads in Vietnam. Home to over 4.8 million people, it is a vast and dynamic city. More and more digital nomads have been calling Hanoi home. Indeed, the charming capital has a growing digital nomadic community. Nomads love that Hanoi offers many beautiful things to do, so you will always be energized. It's also the perfect place to explore North Vietnam, including the famous Ha Long Bay.
These are only a few places perfect for you if you are a digital nomad, as Vietnam offers many more. If you want to start your journey, click on iVisa's website. There you will find everything you need to get the Vietnam eVisa and start enjoying this astonishing country!