People from all over the country have been flocking to San Diego, CA. This location is right across the Mexican border and offers some of the best weather available. With mild winters and beautiful summers full of sunshine, visitors to this area often return to become residents. San Diego has become one of California's most popular places to live or visit and if you intend on moving to this beautiful southern California location, here are some things you will want to know.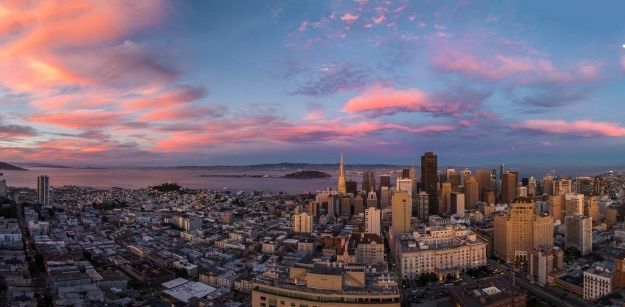 There are a Lot of People
San Diego is growing in population every year and its current population of 1.4 million residents sets it up to be the 8th most populous city in the nation. It is also California's 2nd largest city according to land, so it is certainly not your typical small town. The beauty of so many people in this part of the country is the diversity that can be felt throughout the city. Diverse cultures make San Diego a melting pot for virtually all types of people, so it is an easy city to feel included even if your style is a bit out of the ordinary. You will also profit greatly if you are bilingual as many residents speak Spanish as it is the closest city in California to the Mexican border.
Cost of Living
As with most California cities, cost of living can be higher than in other parts of the country. San Diego, CA is no exception. You can expect to pay a few thousand dollars per month for a 2 bedroom apartment and real estate rates have risen in the past few years as well, but residents tend to look at the higher cost of living as a trade off for better schools and career advancement opportunities. You also cannot be mad at the cost of living when you have the chance to live so close to the Pacific coast.
Varied Communities
Where moving to San Diego, CA might be on your bucket list, you will want to understand the various communities within this larger than life city. Like most large cities, certain communities attract people for various reasons. For instance, foodies and those hungry for farmer's markets tend to gravitate toward Little Italy while those of the creative variety will venture to North Park. Both Pacific Beach and Ocean Beach offer the laid back, California beach atmosphere, so take your time to explore these various neighborhoods and pick one that fits with your lifestyle.
Getting Around San Diego
Most people in San Diego have their own mode of transportation. Whether they choose to walk, bike, or have their own personal vehicle, most get around by their own measures. There is no current actual train system as with other major cities, but there are bus terminals and plenty of busses to take you where you need to go. Bus and trolley routes are always expanding in this city as its population grows, so it pays to utilize this form of transportation. Most busses and trolleys stick to a schedule, but sometimes traffic congestion will make things run a little slower. Still public transit is the best option for most people who live and work in San Diego simply due to the fact that parking downtown is a nightmare most of the time and no one wants to pay those high, parking authority tickets.
Storage Units Are Essential
One thing you will come to realize when moving into San Diego is that additional storage and square footage in your home or rental will be high. Most homeowners and renters offset the lack of available storage by simply renting a storage unit. Storage units in San Diego can be rented in both standard storage options with a variety of sizes to fit your needs, or climate controlled storage if your storage needs are valuable or sensitive to moisture and temperature. No matter which one you choose, storage units are an inexpensive way to expand the storage space of your home without having to purge and get rid of things you like.
June Gloom
San Diego, CA is one of the sunniest places in the nation. Bathing in beautiful sunlight will be a daily occurrence except during June. June in San Diego, CA can be a gloomy time to leave your home. June Gloom is what it is best known as, and this is the time of year when most rainfall comes to the city. Expect there to be a lot of talk about the rain, but you can bet on the rest of the year having spectacular weather.
Local Draught Laws
One of the most striking changes for new residents that move to California is the notion of draught laws. The California draught is an ongoing problem that locals have adapted to. Draught laws are in place to help keep the risk of a wildfire at bay. This includes when and where you can use water, vegetation around your home, and a host of other local laws and regulations that can take some getting used to. It is important to know the laws and abide by them. It takes everyone working together and each individual person must do their part to conserve water in San Diego, CA.
Comic Con
Even if you have never been to a comic convention, you know what they are. Those who enjoy these events really enjoy them and get into character. You may know that San Diego, CA is home to the largest of these events known as Comic Con. Comic Con is a full week of activities and events throughout San Diego and it is much larger than what you may have seen on the internet. Expect traffic and congestion for the week before, week of, and week after Comic Con.
San Diego is a beautiful place to live with vast opportunity for both personal and career growth. Those moving in have the chance to live in a pace that many consider a true paradise and if you are intent on moving to San Diego, CA keep these key facts in mind to make your life here all it can be.