Diablo 2: Resurrected will soon be available on all platforms! We all remember the second sequel to the popular franchise on which many generations of gamers grew up and which is one of the most important titles, helping the RPG (Role-Playing Games) genre to become hugely popular.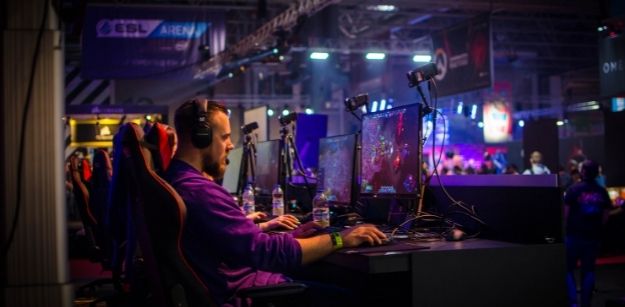 Pre-Order enabled For All Platforms
The official release date of the game was September 23, and the platforms it came to were PC, Xbox Series X/S, Xbox One, PlayStation 4, PlayStation 5, and Nintendo Switch.
Pre-order was enabled for the game on all platforms, and it came to the Nintendo Switch at the earliest. Blizzard, which has the Warcraft, StarCraft, and Overwatch franchises (all popular eSports for playing and betting at bookies on the Bookmaker-Expert.com list enabling e-payments) under it, along with Diablo, has announced that about 30 GB will be needed to be provided to install the game. The situation is slightly different only with the Nintendo Switch – it will require just under 8 GB of disk space.
New Features
The re-mastered version of the second Diablo sequel brings new 3D graphics that are adapted to 4K resolution, and sound effects have been enhanced using the Dolby 7.1 system. However, for those more tied to the original game, there will be the option to keep the old look of the game. From the previously available trailer, you can see how certain changes have been made.
The interface with character statistics has been further expanded, the automatic gold collection will be adjustable within the settings, and game flow will certainly be better due to faster and more convenient manipulation of collected items that can be shared among characters as part of the inventory. The number of items a character can pick up has increased, so now there will no longer be situations where players have been forced to discard some items because their stock was too small.
Multiplayer – An Item That Has Survived
Camera zoom is available within the game, which will provide interesting screenshots because, with the new 3D graphics, the visual effects of weapons and other details on the main character and his opponents can be seen in much more detail. In-game sequences that are not interactive (cut-scenes) have been given a new look, and many have been added to visually enrich the story.
Multiplayer is another important item of the original title. Battle.net servers are still 'alive' for Diablo 2, but now an optimized Battle.net 2.0 is available for the re-mastered version, and this will surely attract new generations of gamers to try out the great multiplayer for which earlier Diablo extensions were known.
The Best Mods
The original Diablo 2 had a lot of mods, so it is no surprise that modding the re-master has gotten a lot of attention. Each mod comes with instructions on how to use it, however, keep in mind that mods should only be used in single-player offline games, and even then, proceed with caution.
To make the long story short, here is a list of the top Diablo 2: Resurrected mods:
Single-Player Charm Save
Small charms with a variety of auras and class spells are added by this mod. Each will grant enhanced Magic Find and Exp bonuses, as well as paladin auras (or other class-specific boosts). These charms should assist you by providing you with some of the advantages you would gain if you were playing in a group setting online.
Enemy Multiplayer
This is the mod to use if you want to boost the number of opponents that spawn. Each file increases the number of spawning opponents by that amount, allowing you to farm them for XP, gold, and other stuff. Just make sure you are well-prepared before taking on the growing hordes.
Better SP
Better SP provides a slew of benefits, like higher inventory and stash capacity, faster movement, and less stamina loss. Tomes, keys, arrows, and bolts now have greater stack limits, higher mana regeneration, Horadric Cube recipes for respec tokens and unsocketing items without losing gems, higher max skill levels, and more.
DR2 Drop Mod
This mod might be the answer if you are having trouble with RNG. It boosts the drop rates of the set, unique, and uncommon items, as well as allows high runes to appear more frequently. Even though you will still be at the mercy of the RNG gods, you will have a lot more chances to acquire the drops you want.
Expanded Storage
Storage can be a real problem in Diablo 2, but if you don't want all the other stuff contained in more sophisticated mods like Better SP, this is a good stand-alone. It expands your Inventory (10×8), Stash (16×13), and Cube (16×13), giving you much more storage space.