Are you planning to study abroad? Well, then clearing the English language proficiency test is a part of it. When you think of studying abroad, you associate preparing and clearing IELTS with a good score. This test is for checking your English proficiency level, which may not be one of your most vital points. So what do you do? Give up your dream of studying abroad? Of course NO! There are universities in leading countries of the world that grant you admission without the IELTS score! Become aware and grab your opportunity to fulfill your dream to study abroad.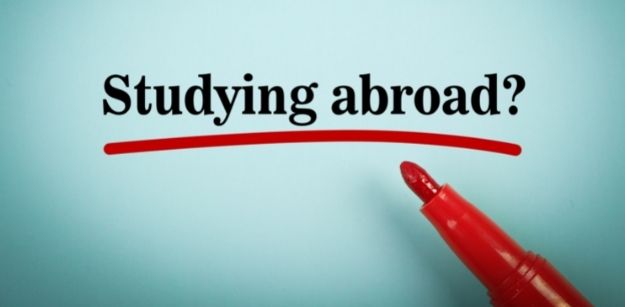 Can I study abroad without IELTS Test? Yes! Discover where to study abroad without IELTS?
Going to study abroad definitely requires you to give various foreign exams based on the university criteria. One of the widely accepted foreign exams is IELTS. Most English-speaking country universities demand an excellent score in the IELTS exam for admission. Cracking the IELTS exam is not very easy, and hence I understand your dilemma and anxiety in context with it. But there is good news! Do you know that some good universities in certain countries do not mandate you to give the IELTS exam! You are definitely at the right place. This blog will provide you with valuable inputs about studying abroad opportunities without the IELTS exam. Not worth a miss! So do read till the end.
1. So, what is IELTS?
IELTS means International English Language Testing System. It is a test based on English Language and certifies that you speak and understand the language proficiently, which is a mandatory requirement in an English-speaking country.
Syllabus of IELTS?
Well as you know it is an exam based on English Language, so it focusses on the following skills:
Reading
Writing
Listening
Speaking
The challenge with the IELTS test for a student is its difficulty level to score well, and the fees are pretty high compared to other English proficiency tests. Also, even if you can clear the IELTS test in its first attempt, further expenses are involved.
Thus if you intend not to go for IELTS, then do not think that your road to study abroad is shut. There is a road map ahead for you!
2. How can I skip the IELTS test for admission abroad?
Your score on a Language proficiency test is one of the leading criteria in securing admission to good universities abroad. However, there are universities abroad in different countries that give admission without the IELTS test scores too. These universities are present in various countries like UK, Canada, Australia, Germany, and many more.
What they do consider for English Language proficiency defers from country to country; however, it can be based on:
Your English scores during school.
Your English proficiency level
Doing a Pathway program as some universities do not consider your English school scores for admission.
Each university has its test to check your English proficiency level.
3. Countries and universities that do not mandate the IELTS test for the student
You will be happy to know that many countries worldwide do not mandate IELTS scores for admission. Your dream country could also be included!
#UK –Study without IELTS at:
Northumbria University
Robert Gordon University
The University of Bolton
The University of Northampton
University of Plymouth
Sheffield Hallam University
University of Warwick
University of Basel
Birmingham City University
University of Bristol
Audencia Nantes School of Management
Riga Technical University
University of Geneva
London South-bank University
Portsmouth University
University of Greenwich
University of Central Lancashire
Aston University, Birmingham
Swansea University
#China, Korea, Taiwan, Korea, Hong Kong, Japan, and Malaysia—Study without IELTS at:
Almost 85% of the universities in these countries do not mandate a score in IELTS.
# Germany-–Study without IELTS at:
All universities in Germany do not mandate a score in IELTS.
#USA –-–Study without IELTS at:
University of Iowa
University of Arkansas
University of Dayton
University of Delaware
University of New Orleans
University of Colorado
California State University
Drexel University
State University of New York
# FRANCE–-–Study without IELTS at:
ESGCI, Paris
ESLSCA Business School
IESA International
INSEEC Business School
ISC Paris
NEOMA Business School
Paris School of Business
SKEMA Business School
Toulouse Business School
American Business School, Paris
EBS Paris
EPITA Graduate School of Computer Science
ESAIP School of Engineers
ESC Rennes School of Business, France
# Canada-–-–Study without IELTS at:
University of Winnipeg
University of Regina
Memorial University
Concordia University
Brock University
Carleton University
# Australia––-–Study without IELTS at:
University of Queensland
University of Adelaide
University of New South Wales
Macquarie University
Bond University
Swinburne University of Technology
The University of South Australia
The University of Southern Queensland
However, always check personally with the university once in case they have changed their criteria.
4. Norms followed by countries in place of IELTS
A university may not mandate an IELTS score from you, but they will have their norms for checking your English Proficiency. This would comprise of giving their own defined tests. Here are standards followed in certain countries; however, they are subject to each university's decision.
# At UK:
• Students should have scored 70% or more in their 12th standard. You should have excellent communication skills in English, both verbal and written.
# At Canada:
• Students who have attended a school or lived in a country where English is the primary language in the last four years of their life.
# At US
• If a student has studied in a US university for one year full time, then giving the test is not mandatory.
5. What are the other Tests for English proficiency in place of IELTS?
Countries and universities that do not mandate the IELTS test have other English Proficiency tests in place that you need to know. These are like entrance tests conducted to check if you can understand and communicate in the English language.
A. CanTEST
CanTEST is a Standard English proficiency test in Canada known as the Canadian Test of English. The student should achieve a minimum score of 4.5 in each area of the test. The test comprises of testing the listening, speaking, reading, and writing skills.
B. Pearson Test of English is a computer-based English language test conducted by many universities across the world. The student should work towards achieving a minimum score of 59 in each area of the test.
The test comprises of testing the listening, speaking, reading, and writing skills.
C. CAEL
Canadian Academic English Language (CAEL) is an exam to test student's English Proficiency.
The bottom line to note is that there is an alternative to the IELTS exam. The exact details should be procured from the university you seek admission to, and you are set on the right path to study abroad. All the best.