MBA is a postgraduate course that is very much in demand nowadays. To get admission into a good business school for pursuing MBA, an applicant has to write entrance exams. The admission process for any good business school consists of evaluating the score of candidates in their preferred entrance exam. This MBA entrance exams have a lot of value and significance. A few of the popular exams are CAT exam, XAT exam, MAT exam and SNAP exam. Having an MBA degree helps any candidate have a better salary than one without it. There are few colleges that accept admissions without any entrance exam and an MBA degree from these colleges is unlikely to add any value to your career.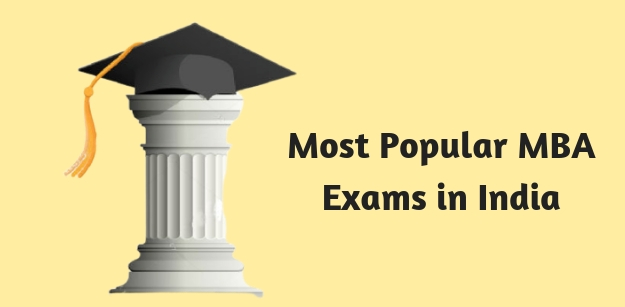 Few of the most popular MBA entrance exams are –
● CAT – The full form of CAT exam is Common Admission Test. CAT is an online exam and the duration of this exam is 3 hours. There are a total of three sections in the exam that the applicants will have to answer. They are: Quantitative Ability, Verbal Ability and Reading Comprehension and Data Interpretation & Logical Reasoning. CAT exam is one of the most popular exams in our nation and is considered as an admission criteria for many of the top business schools in India.
● XAT – XAT exam stands for Xavier aptitude test. This is an online exam which lasts for 3 and a half hours. Applicants having a degree in any field are eligible to apply for this exam. Applicants who are in the final year of their graduation course can also apply. XAT is second most preferred entrance exam for MBA admissions. Exam fees for registering is 1650 rupees. Interested applicants can go to the official website and apply for XAT exam.
● MAT Entrance Exam – MAT exam stands for Management Aptitude test. Applicant who is a graduate from any college can apply for this exam. This exam is conducted in both online and offline form. Total time allotted for an applicant is 2 and a half hours and the exam has a total of 200 questions. Every wrong answer leads to deduction of ¼ mark .The fee for MAT exam is 1400 rupees.
● GMAT – The full form of GMAT is Graduate Management Aptitude Test. To be eligible to apply for this exam, applicants must be graduates from a reputed university. There is no age limit set for the applicants on this exam. Total time allotted to the applicants to finish this exam is 3 hours and 30 minutes. This is a computer based test. This means that if an applicant answers 1 question right then the next follow up question will be much harder than the previous question. If they get the answer wrong then the next question will be much easier. Questions with higher difficulty gain you more marks.
● CMAT – CMAT exam stands for Common Management Admission Test. Applicants must have at least a minimum of 50% as their graduation percentage and 45% for applicants from reserved categories. There are a total of hundred multiple choice questions and the exam is for a total duration of 3 hours. Applicants gain marks to answer correctly and negative marks of -1 for the wrong answers. The exam fees is 1400 rupees for general category and 700 rupees for women and reserved categories. The applicant can register for the exam on their official site.
● SNAP Exam – SNAP exam stands for Symbiosis National Aptitude Test. The duration of the examination is two hours and it's divided into four sections. The SNAP exam consists of multiple choice questions. The exam fee for snap exam is 2065 rupees.