When talking about SEO content, we're talking about online content which is created in a way it achieves a better ranking result on search engines, such as Google, Yahoo and Bing. When optimizing your website for search engines, you will need to focus on your entire content that's published on your platform.
From blog articles and text on your landing pages to images and videos uploaded on your home page, everything needs to be optimized and built around your keywords if you wish to increase your traffic numbers.
According to HubSpot, a website that regularly publishes articles on their blog will get 350% more traffic than those who don't publish regularly. Don't waste any more time and start optimizing your website, step by step, and ensure your target audience is engaged by the quality of your content.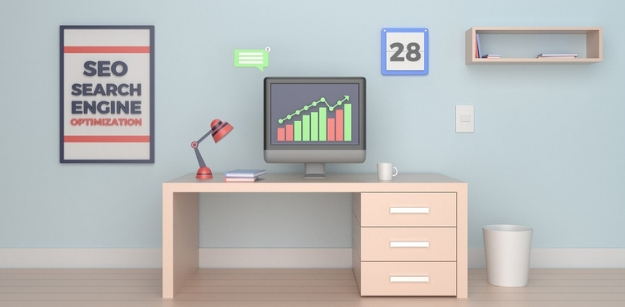 How to Create SEO Content?
Now that you know how crucial SEO content is for your website, it's time to start crafting optimized content that will increase your engagement and conversion rates. To help you do it right from the scratch, we bring you steps you need to follow if you wish to create quality SEO content on your website.
In case this is overwhelming for you or you don't have the time to work on your SEO content, you can always hire an SEO consultant who can do it for you and help you achieve the results you want much faster.
#1 Choosing a Topic
Keywords that are relevant for your website need to be used somehow if you wish to make the most of them. The best way to use your keywords is to choose a topic that is valuable to your audience. Depending on the nature of your business and the profile of your target audience, your topics can be anything from an overview of recent industry trends to how-to articles that explain how to utilize your products.
#2 Be Careful With Keywords
Just a few years ago, marketers were stuffing their content with keywords to ensure they end up very high on the search engine result page. That led to tons of low-quality articles that were only written to attract more visitors but didn't have anything valuable to offer them once they land on the website. Now, Google and other search engines penalize such websites so it's crucial that your text quality is more important to you then adding a bunch of keywords into your text. When adding these keywords, make it sound natural and always provide enough information for your readers. In the end, that's exactly what search engines prefer as well.
#3 Writing SEO Content
There is only one thing that will ensure your website has a good ranking on search engines – your content needs to be fantastic. Besides making sure you're providing enough interesting and valuable information, your content needs to be engaging. More importantly, it needs to be comprehensive. The best way to do it is by publishing eBooks and guides on topics that interest your audience. It doesn't mean that you should avoid having shorter articles on your website, it just means that longer, high-quality content will provide you with the results you are looking for.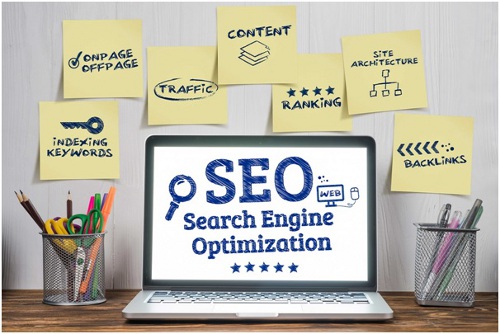 #4 Optimizing for Your Audience
Optimization doesn't stop when you finish creating your content with perfectly placed keywords and useful information. On the contrary, that's when the optimization of your content actually starts. Your content needs to be easy to consume. Think about your audience when optimizing the content. Will it be interesting enough for them? Is it easy to understand? Will it provide them with something valuable? The more people find your content interesting, the better ranking it will have.
#5 Building Links
Links are incredibly important if you wish to attract more visitors to your website. There are two ways you can start building links that will lead people to the content you want. First, you should start linking internally on your website. Decide which pieces of content you want to promote this way and include links on other places on the website. For instance, on your 'Service' page, you can add links to your how-to articles that explain how to use your services.
You should also try to build links outside your website. After all, that's how you can reach a significant number of people who are not part of your target audience. You can write guest blog posts for other platforms that are relevant to your website or simply ask editors to include your link in their existing content.
Conclusion
Without the optimization, your content loses value and your website will not attract as many visitors as you want. Think of the optimization and content as two sides of the same coin. You need them both if you want your website to perform better than before. Start creating SEO content and you will notice how your traffic numbers are increasing!