Project portfolio management is a complex mechanism for optimizing the allocation of resources toward a company's goal, expected revenues, project priorities, schedule, and a correlation between the investments.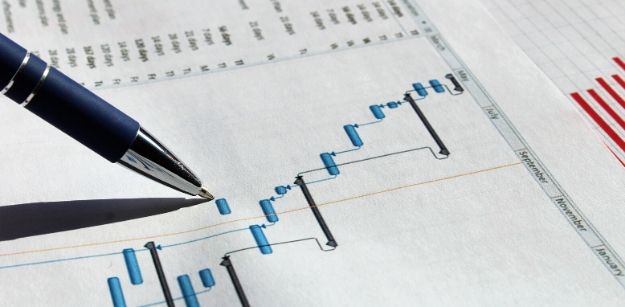 In other words, it is a science of wise decision making.
Among the other things, a good PPM manager needs to understand the strong and low points of a portfolio and individual projects to predict increases in overall productivity and efficiency rate, effectively.
Today, in a modern digital world, a project portfolio management strategy becomes a necessity.
To demystify this buzz about project portfolio management, we will start with the basics. Because to fully understand whole operations behind it, we need to set apart Project management and Portfolio management.
What are differences between a Project and Portfolio management
Project management is focusing on the timelines and productive workflow, also how to initiate, delegate, monitor, and execute a workload successfully, and at a specific deadline.
Portfolio management, on the other hand, is focused on a holistic view, delegating multiple projects and assigning resources, while estimating a maximizing of revenue and minimizing costs.
Portfolio management key features
In operating with projects, the PPM manager needs to keep in mind all assets of a portfolio that can interact with decision making and risk estimation.
Keep the high focus on these essential key features:
Limited capacity
Every company is limited with some amount of resources such as finances, human resources, physical assets, and time spent. Therefore, it needs to be an optimal selection of quantities PPM managers put in the portfolio management so all projects can successfully execute its tasks in a specific deadline.
Categorization of the potential
Grouping of essential resources into categories and deploying it within the portfolio structure to easily facilitate further decision making.
Component definition
A set of activities that are managed by portfolio management processes, it could be a project, program, or even a portfolio itself any other work that fits into company organization.
Evaluation
Using a process of scoring a specific project and its asset, including team members and resources, using predefined criteria to successfully estimate asset productivity and efficiency that are significant for further decision making.
Portfolio balancing
Portfolio balancing is a critical process that is focused on arranging the priority components into a valuable component mix. In order to improve the potential of overall output and enhance a company's strategic goals.
Portfolio management life cycle
The portfolio management life cycle includes all processes that can involve portfolio management decision making and affect performances. And later even question a success rate of the workflow of an entire strategic plan.
Keep these process in line to achieve a healthy portfolio management life cycle:
Collection
Identification
Categorization
Evaluation
Selection
Prioritization
Balance
Authorization
Review
To make sure that all elements of portfolio management are in a perfect line of duty.
Scoring model
The scoring model is essential for risk estimation and, ultimately, a decision making on how to distribute resources evenly toward better workload optimization. Use it to measure and score a multiple or a specific project asset.
Central management and communication hub
Today, a lot of companies who manage a company with more that one project has remote collaboration teams, working from multiple locations and even other nationalities. In that case, portfolio managers need to utilize project management software tools that are designed for remote team collaboration, with cloud computing technology to share information and monitor workflow more efficiently in a secure and centralized management collaboration hub.
The advantages of using a management collaboration hub software:
Connect will all teams and monitor, delegate, and redistribute resources in real-time.
Quickly share and store data using cloud-based servers
Faster communication and problem solving
Automated data analytic and mining
To sum up
Now we can see why an excellent PPM is incredibly valued in the business world. It is a highly responsible job and a backbone of the company workflow and workload distribution. So to conclude, Project Portfolio management is a business method that helps you to align a decision making to the business strategy with a high percentage of certainty that will lead to a sustainable business model.
If portfolio components are not aligned with the strategic points of a business – a company workflow stability will become unpredictable and eventually start to lose control of all its main assets.
In the end, what are your uncertainties about Project Portfolio Management?
Please, leave a comment.