Blinds are a simple but often overlooked way to improve your home's energy efficiency and comfort. They can reduce sunlight and heat loss in windows while also blocking out noise and enhancing privacy. In the summer, closed blinds also help keep your home cooler.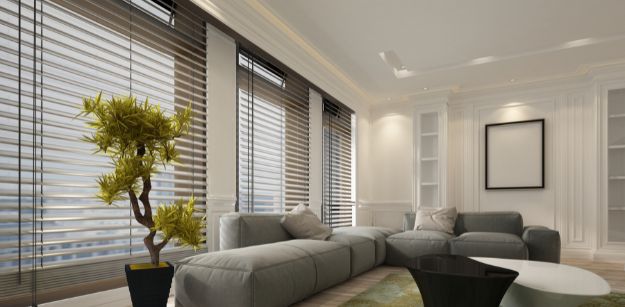 If you live in LA custom blinds are available where you can get bespoke blinds that match your needs and requirements. Here are a few tips to help you select the best blinds for your home.
Determine Your Needs
When choosing new blinds for your home, it is essential first to determine your needs. For example, what type of window do you have? Do you need light control? Privacy? Energy efficiency? There are many different types of blinds to choose from, and each has unique benefits.
For example, if you have a large window and want to maximize the light that comes into the room, then a sheer or light filtering blind would be a good option. On the other hand, if you need more privacy, then a blackout blind would be better. And if you're looking for a way to reduce your energy bills, then thermal insulated blinds are a good choice.
Once you know what type of blinds you need, you can narrow down your options. For example, do you want wood or faux wood blinds? Vinyl or fabric shades? Roller or Roman shades?
Consider Your Window Shape And Size
Window shape and size are important considerations when selecting blinds. Blinds that are too small or large for a window look awkward and can be challenging to operate. Likewise, blinds that do not fit the shape of a window may not close properly or look terrible.
When choosing blinds, it is essential to measure the width and height of the window opening and to select the correct size blind. The width of the blind should be about 1-1/2 inches narrower than the window opening, and the height should be about 2 inches shorter than the window opening. This will ensure that the blinds fit correctly and can be easily operated.
Window shape is also essential when selecting blinds. However, some shapes, such as arches or circles, are not well suited for traditional blinds and shades.
Consider The Material
When selecting blinds, homeowners have several choices to make, including the blinds' material. Some materials are better for specific climates than others. For example, aluminum blinds are suitable for hot climates because they reflect the sun's heat away from the house. PVC blinds are another excellent choice for hot climates; they are also moisture-resistant and can be easily cleaned.
Fabric wooden blinds are a good choice for colder climates because they insulate the windows well. They are also available in various colors and styles to match any décor. Regardless of the material chosen, it is essential to consider how the blinds will be used.
Choose The Right Style And Color
When choosing the style of blinds, consider the look you are trying to achieve. For example, roller or roman shades may be a good option if you want a sleek and modern look. Wood blinds are a classic choice that can add warmth to any room.
The color of your blinds is also essential. Darker colors will block more light than lighter colors.
Wrap Up
When choosing blinds for a room, there are many factors to consider. By understanding the different types of blinds and what each can do, you can make the best decision for your home. Blinds are a great way to add privacy, insulation, and style to any room in your house. So don't wait any longer. Get started on finding the perfect blinds for your home today!