The biggest challenge in opting for an online payment gateway is a guarantee of safe and secured. The payment gateway integration on websites has become important with the rise in the online payments due to digitization and preference over cash for cashless transactions. A retailer or customer must rest assured their money is in the right hands. Frauds and theft have increased considerably leading to an increase in cyber crimes. A good shopping experience is what is expected at the end. There are many cases of personal bank details being hacked by hackers. Hence the need for choosing the best online payment solution provider emerged. It's important to choose the best payment gateway to avoid such problems in the future. At Paykun customers are returned happily because of the extra care taken by the team in providing good trustworthy service. It is not only the merchant's responsibility but customers as well to keep a check on the security part. Paykun is for both buyer and seller i.e. whoever is paid it gets paid. The following are the things that must be looked upon to know whether payments are secured with Paykun or not.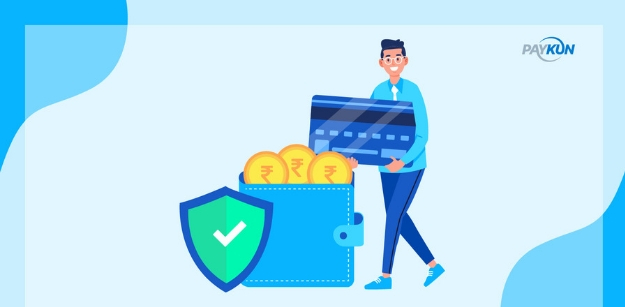 • PCI DSS payment card industry data security compliant: Paykun abides with the information technology act 2000 and its amendments along with certification of PCI DSS. The rules and regulations are set up by PCI DSS card companies to secure the card payment service. This makes it safer and card information can be entered without any worry as everything is stored securely. We never store CVV in our databases only card number and expiry details are. Only mapped encrypted thing is sent through networks without sending card information.
• Https: a website that begins with https has SSL (secure sockets layer). This is the most secure encryption methods used today for encryption and decryption of data. This helps from the attack of middlemen in the process. The best technology is used that encrypts information entered on online transactions and keep it safe. Unauthorized persons are kept away and observed due to such technology. Customers can now share their sensitive information without any fear of such https sites. The number of staff in the management of stored data is kept less so that the information is known to only a few people. The computers are not accessed by any outsiders or persons who are unauthorized to do so. Only authorized persons are allowed to access data during working time. There is high security in keeping the data safe
• Authentication: the process of authentication of data is done in a two way that is once a CVV is asked and then OTP sent to the mobile number. This helps in preventing frauds as passwords can be hacked easily by hackers and data can be stolen without much effort. One has to be very careful while using credit or debit card details online as there are a lot of chances of a password being cracked.
• Regular updates: whenever there is a need to update the platform users must do it to install the latest versions and changes of the software. The respective teams are constantly working to keep the platforms away from security gaps. This upgradation reduces the risk of security threats to a greater extent.
• Payment redirect, retry and checkout: it is a simple same page checkout without going to the third party website. Payment at times gets rejected due to some reasons like when the internet is down; payment retry option is included so that one does not has to go through the whole process again. Thus it saves time and is also secured. Whenever checkout is made it redirects directly to the Paykun server without allowing interference from any merchant servers or third party.