Are you planning to take a loan for your first home? Are you worried about monthly payments? Well, you can make use of an EMI calculator to ease your worries. You will have a fair idea of the principal amount and monthly payments while approaching a bank for your home loan approval.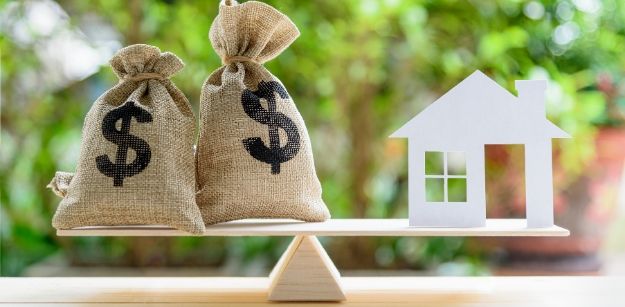 What is an EMI Calculator?
It is an online tool for calculating monthly repayments towards a home loan. It takes precise financial planning to pay off home loans along with interest accrued within a stipulated period. To avoid a disruption of your financial health, it is imperative to assess your repayment capabilities beforehand. EMI calculator, i.e. Equated Monthly Installment calculator can help you know the details anytime as it is easy to use and available for free.
Home Loan EMI calculator has a few components using which you get a lump sum idea of your monthly instalments.
Principal Amount
While applying for a loan, the first thing you look at is the principal amount. After you have settled for a property and are aware of its size, you can determine the amount of your down payment. It will help you get a better idea of the total loan amount you require from a bank. Make all necessary calculations correctly to get an accurate value of EMI.
Home Loan Tenure
Once the principal amount or the loan amount is decided, the next thing to decide is the home loan tenure. It is essential to determine the monthly instalments that you will have to pay. Longer tenures attract higher loan amounts, which must be avoided at any cost. However, while calculating, you can modify home loan tenure on the EMI calculator to know which is the best fit for your budget and preference.
Interest Rate and Other Fees
After entering details of the loan amount and its tenure on the EMI calculator, the next step is to specify the details of the average interest rate offered by the bank of your choice. There are other fees levied by the bank like processing fee, which should be considered while calculating EMIs.
Prepayment Options
Few people prefer to prepay the loan borrowed to save interest in the long run. EMI calculator for a home loan provides an option to decide whether or not you would like to prepay your loan amount.
Benefits of Using Home Loan EMI Calculator
Ease of use: EMI calculator lets you make easy calculations depending upon your specific inputs. You do not have to indulge in hefty mathematical calculations.
Instant results: As soon as you enter accurate details, it shows you the results immediately, letting you know your monthly instalment amount (EMI).
Try Different Combinations: You can use various combinations of the loan amount, interest rates, and other things on the EMI calculator to get your desired monthly repayment amount. It will help you get a better idea of the budget for which you can't go overboard.
Free: Online EMI calculator is free to use and is available 24*7 to assist you through the calculations.
Apart from the points mentioned above, you can also keep a few factors in mind that can affect your home loan EMI.
Although the principal amount, interest rate, loan tenure are the basic factors that affect your home loan EMI, here are some other factors that also play an essential part in its calculation:
Employment Status- salaried, non-salaried or businessman
Age
Total income
Number of dependants
Present Savings
Co-applicant income
Assets and liabilities
Qualification
Once you are thorough with all the details, it will be easy for you to calculate your home loan and its monthly instalment with the help of an EMI calculator. Make sure you select a renowned bank like Axis Bank to apply for a home loan and get quick approval on your application.