Life is unpredictable, and you don't know what twists and turns await you in your journey ahead. That is why wisdom and good sense tells you that it is better to stay prepared than to feel sorry later. Precisely because of this reason, you also plan to buy a term plan for your loved ones. The term plan provides financial support to your family by giving out a sum assured as a death benefit in case you meet with an untimely demise during the term period.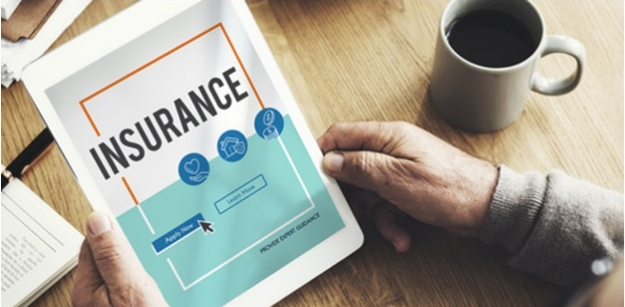 While the term plan is an excellent insurance tool that offers you sum assured at a very reasonable premium amount, it does not provide you any maturity value. This means that if you outlive the term period, you will not receive anything. It is when you meet with untimely demise during the term that the insurer will provide your nominee with the sum assured. So, if you're looking for some returns too, along with feeling a sense of security, then buying a pure term plan may not satisfy you entirely.
In such a case, you can go for a term plan with return of premium option, which is a more productive way to invest your money.
What is Term Insurance with Return of Premium?
This refers to a type of term cover in which your nominee is not just entitled to receive the sum assured post your demise, but even you will receive a maturity benefit at the end of the term. This means that when your term expires and you're still alive, then you will receive a sum equal to the premium amount paid by you over the period.
Example: You buy a term plan with return of premium option that offers you a cover of Rs. 50 lakh and you pay a premium of Rs. 5,000 over its term of 20 years. In such a case, if you stay alive during the term, then at the end, you shall still receive a maturity benefit equaling the amount of premiums paid by you, i.e. Rs. 1 lakh.
However, if you only had a simple term plan, then you wouldn't have received anything at the end of the term period.
Benefits of This Plan
1. Return of Total Annualized Premiums
Many of you often seek some investment return in an insurance plan. Though term plan with return of premium does not offer you exact investment returns for it is a simple insurance plan, but it does return you the money invested by you in the form of premiums over the period. This is an ideal way to stay insured over the term, and then receiving your invested premium money in the end.
2. Offers Income Replacement
In case you meet with an untimely demise, then the sum offered as death benefit can be a source of income replacement for your loved ones. After the loss of the breadwinner, the finances of the family may get shaken, and push the family into a financial crisis. However, with the sum assured provided under this term plan, your family will get income replacement to stabilize their situation.
3. Additional Benefits
Term plan with return of premium also carries the option of availing to add on benefits such as comprehensive coverage against critical illnesses like cancer, kidney failure, and heart attack. Moreover, you can even get riders such as accidental cover, for ensuring that your family stays secure under all kinds of circumstances.
4. Tax Benefit
With this plan, you can also enjoy tax benefits u/s 80C of Income Tax Act, 1960 under which premium paid towards this plan are subject to deductions up to the limit of 1.5 lakh. Also, if your policy is issued on or after April 1, 2012, you will be eligible to a deduction equal to 10% of the total sum assured. This deduction will increase to 15% in case you're suffering from any ailment covered u/s 80DDB or any disability mentioned u/s 80U.
Also, Sec 10(10D) allows tax exemption on maturity amount (return of premium) and the death benefit received.
Buy Term Plan with Return of Premium
Now that you know that this type of life term insurance offers you many benefits, you can consider going for this one. This plan, as offered by reputable insurers like Max Life Insurance, comes with limited premium payment term and flexibility to pay the premiums at different periods. Moreover, this life term insurance plan offers you long term protection for a period of 20, 25, or 30 years.
There are several other best saving plans for short-term also, which can help you make financial gains for meeting smaller goals. So, research thoroughly before buying any plan, to get the best deal for yourself.