The objective of every business owner is to feel confident their team can properly handle day-to-day responsibilities. For anyone that's unfamiliar with hiring employees, the idea of doing so can appear complex and overwhelming. However, finding the right resources and strategies can greatly help during the hiring, training, and managing process.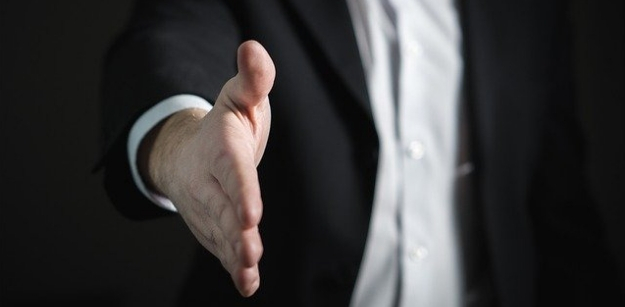 If you want to sharpen your hiring and managing skills, this article will be very beneficial. We've broken down the areas of employee management that every cafe owner can utilise. Maybe you're an experienced manager and need a refresher. Or maybe you're a new business owner looking for guidance. Read on for our helpful hints.
To Hire or Not to Hire
Knowing when, why, and how to hire new team members can be a bit tough. Perhaps you're thinking about transferring some of your workload to another person or maybe you want to increase staff size for your customers' benefit. Before doing anything, you'll want to carefully consider your decision since you don't want too many people on the payroll. Yet you don't want to be caught short staffed either.
Every coffee house requires people to make coffees, operate the register, prepare food, stock supplies, and keep things clean. You have to find the optimal number of people to efficiently operate your business. As the cafe owner or manager, you'll decide the best time to increase staff. Usually a gradual process of hiring people over time works best.
There are three ideas that will assist you in making the best, most informed hiring decision:
Study the Competition: Visit your competition and evaluate how many team members they have working during different times throughout the day.
Wants vs Needs: What do your patrons need to get the most out of your cafe? Do you need more staff to serve coffee quicker and keep the line short? Or do you need help balancing the books and ordering supplies? Think about what the cafe needs versus what you want.
Permanent vs Temporary Hires: Do you expect seasonal increases in business? Do you have an employee that will be temporarily gone for surgery or maternity leave? Is your assistant manager moving on to another coffee shop closer to home? Whatever your situation, hire accordingly whether it's temporary, full-time, part-time, or seasonal.
Discovering Great Café Employees
Hiring can be tricky because you want to select the right individual for the position. Think about what jobs need to be filled and what abilities the candidates should possess. You'll want to sort this out before advertising for potential candidates through online job postings, help wanted signs, and word-of mouth.
Baristas and Wait Staff: Patrons expect cafe personnel to be friendly, polite, and courteous. Usually these types of jobs are best for someone that's a "people person" and enjoys frequent interaction with the public. It helps if the candidates have previous customer service experience, preferably in a cafe or restaurant. Outgoing personalities are usually best.
Kitchen Support Staff: Those who prepare food are normally behind-the-scenes, multitaskers that thrive under high pressure situations.
These are only two examples of basic, entry-level coffee shop jobs. Of course, the job openings you design will be based on your particular operation and how you envision the team working together. Good job posting are based on the actual job description. Be clear and specific in what the person will be doing. Always maintain high standards for the people you hire.
Training New Hires
Once the excitement over finding a wonderful new team member, the fun of training and managing them begins. Be proactive by developing a training plan that teaches your new hires the proper procedure for each of their job duties. Hold all your trainees to the same standards. You could create a probationary hiring period which includes a performance review of all new employees prior to hiring them permanently.
Create realistic goals for your new hires and give them the best chance to succeed. Start new employee training on slower days or less busy times so you can spend enough time with them. Eventually you can move the new hire into the high traffic times once they've completed training.
Explain the Rules and Disciplinary Procedures
While you hope for the best with your employees, there may be times when you'll need to discipline them for poor work performance or unprofessional behaviour. Before you open the coffee shop, or hire any staff members, you'll need to have a written policy detailing unacceptable work actions and a corresponding disciplinary procedure.
Be sure to share these policies with your new hires, as well as any other work standards or performance requirements. Frequent performance issues for all businesses include poor customer service, insubordination, tardiness, or frequent over/shortage cash register issues. This is why it's critical that a business owner or manager make performance expectations and potential disciplinary actions clear before there are any problems.
As the cafe owner, it's your responsibility to figure out the source of problems, address them fairly, and provide a swift resolution.
If you determine it's finally time to terminate employment, make sure you ask yourself the following questions:
Have you given the team member ample warning?
Did you allow the staff member a chance to correct the behaviour?
Are there any legal issues that may come about because of this termination?
What are the employee regulations for termination in your region or country?
Will you have their final check ready? Will you give them a written termination notice?
Do you have a replacement available? If not, how will you manage their absence while working on a replacement?
There are numerous resources like government websites, employee advocacy groups, other business owners, and more that can give you helpful information about employment rules. It's always a good idea to verify your findings with multiple sources, or a legal professional, before finalising any policies.
Insurance for Café Owners
It's worthwhile to talk with a trusted insurance company about all the different protections that may benefit your business. It can't hurt to find out more about insurance for café owners. You may be surprised by the affordable policies available to help your business.
Checkout latest HR Software