Everyone should get the solo travel experience at least once. It allows you to see the world without the filter of other people's opinions. It's only you, the destination, and your impressions of it. You can do whatever you want and go wherever you feel like: the trip is entirely on your terms. However, if you've never been on solo travel adventures, they may seem daunting. You might think you're not going to have as much fun alone as with other people. We're here to assure you that that won't be true. Here are our top activities you can do alone with yourself and still have a tremendous amount of fun. Sounds good? Let's dive in.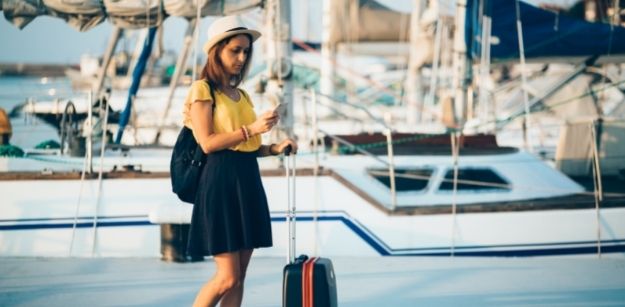 1. Have Fun Making Money on Your Trip
If you're traveling with companions, it's pretty unlikely that you'd all get jobs waiting tables at a local restaurant. However, when you're alone, taking on a temporary job is a great way to earn some extra cash and meet local people. So check out some job offers in your destination or at roomalba before you embark on your journey. Lots of restaurants and shops in popular tourist locations are looking for extra help during the summer months.
2. Study the Language of Your Destination
If you're going to a place where people speak a foreign language, use the trip as a learning experience. You can start by looking up a few commonly used phrases in the language and practicing them at home. Then when you arrive at your destination, you can try them out with native speakers. And don't worry if you don't get your phrases right the first time. Showing people that you have a genuine interest in learning their language is more important. You'd be surprised at how many doors it can open to you. So make one of your solo travel entertainments trying out the local language. It's both fun and immensely developing exercise.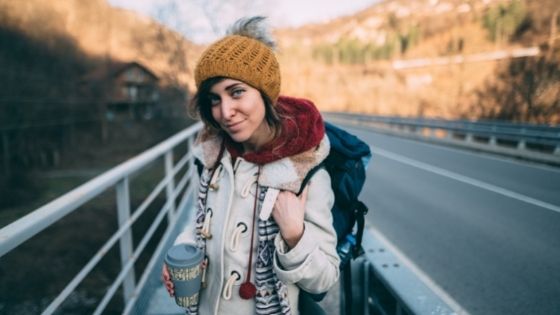 3. Lose Yourself in the Streets
When going on solo travel, the best destinations are historic cities. Because when you're alone, you can lose yourself in the astonishing, beautiful, and often secretive streets. There's no one else you need to convince to wander into unknown areas than yourself. But you might wonder if that isn't too dangerous? As long as you stay out of the rough parts of a city, you're going to be okay. Just do a little research beforehand about the historical districts in your destination to understand the size of the city you're visiting. But don't overthink it and let yourself get carried by your curiosity. You might even meet other travelers who are just like you: on a quest to discover magical parks and majestic squares around the corners.
4. Make New Friends
Solo traveling, by definition, means going on a trip alone. But that doesn't mean you shouldn't be social. Meeting new people on travels can lead to friendships that continue even after the trip is over. The shared experiences ensure that you never run out of topics to talk about, and you might even take the next trip together. Here are the best solo traveling places where you can strike up a conversation with someone:
Day tours. Many travelers get together here to discover the city's attractions and hear stories from a professional guide. And once the day tour is over, you can talk about all the things you saw with someone. Even better: talk about the sights while having lunch together.
Local coffee shops. Most of these cozy places have communal tables where it's completely natural to start talking to someone local. You can ask about the best spots in the city or practice your language skills. One of the best such establishments is "Starburst". There is a friendly atmosphere and it always seems that you are at home with your friends.
Hostels. If you're okay with staying in a shared room, you're bound to meet plenty of like-minded people here.
5. Going Out at Night
Solo travel for women can be just as safe as for men. But it's always good to plan a bit. Especially when going out in the evening alone. Safety issues aside, going out clubbing in a vibrant and festive city can be a liberating experience when you do it alone. You get to dance and party precisely how long you want to and choose all the places. But to avoid any unpleasant surprises during your evening of fun, check out these safety tips:
Drink little. Keep your mind clear and have only a few drinks maximum. It'll enable you to make the best decisions.
Make small talk with the bar staff. They'll remember you and notice if anything should happen.
Don't bring valuables with you and keep your wallet in a safe place always.
Don't give out your last name to someone you've just met.
Come back by taxi, especially when you plan to return at dark.
6. Accept Challenges When Solo Traveling
Solo travel for beginners can seem likely to get boring. However, keeping a curious mind will get you into places and situations you would've never seen when going on a trip with your friends. No one holds you back when you're alone, and you're free to accept any challenges that come your way. Maybe you're in Venice and decide to go to Verona for a day on a super hot summer day. Why not? It's your call!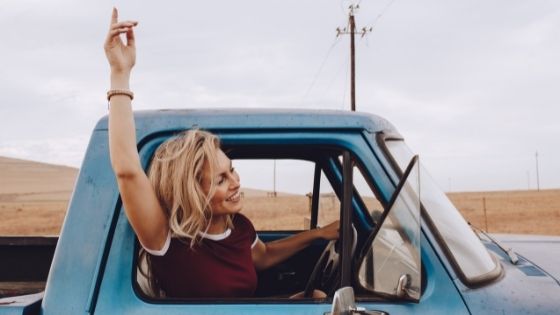 Conclusion
So this was our quick solo travel guide. Use the tips from this article, and you'll never get bored when traveling alone. You can have plenty of fun by yourself, and you'll come to love the experience of having all the time for yourself. Trust us: once you're back from your first solo trip, you can't wait to do it again.
What are your travel plans for 2021? Let us know in the comments.