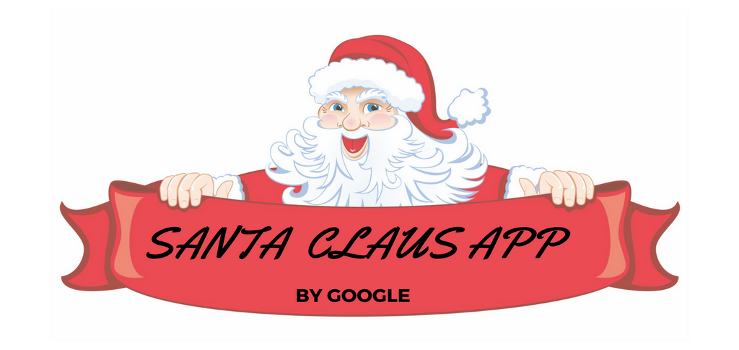 Google has created yet another reason to be popular with its folks all over the world by launching a high-tech SANTA Tracker App just a few days before Christmas. This launch is a piece of surprise and amusement for everyone, especially for kids, who always dream of Santa and await his arrival on every Christmas. Google launches this app promising that each day it will unfold a new game that the kids can play, cherishing Christmas fun and cheer.
This Santa Tracker is equipped with an Android app that facilitates people to act as Santa's helpers. With the help of this Santa tracker one can keep a tab on places where Santa will visit on the Christmas Evening. Apart from this, this one of its kind application promises many knowledge enhancing features including an educator resource page which is highly useful for teachers and educators to search educational games to celebrate Christmas. Additionally, students can know about the international holidays and get introduced to basic coding by plugging in to elves dancing. They can now also learn to wish Happy New Year in Elvish by exploring multiple games resting in Santa's village.
App users will also remain updated about the time by which Santa will take off. Google has also introduced another app that accesses geo-location tool and travels to the actual worldly places to discover and recover Santa Claus's hidden/ lost presents. The Santa Tracker App is believed to be instilled in its Assistant software using which Google Assistant will create Christmas jokes if a user asks about Santa's whereabouts. At any point, if the Google Assistant is asked about Santa Claus or his elves, the user will be directed to Google's Santa Tracker Official Page or a Wikipedia Page describing Santa in detail.
Google's Santa Tracker has also joined hands with Google.org to reach out to maximum kids for charities worldwide.