The majority of business owners and marketers who use the online medium to market their products are always making an effort to increase followers and engagement. These are the major benefits of running Facebook content.
The core benefits of the Facebook contest is something that you choose for yourself. Hosting the contest covers several purposes for brands and the core benefits are your established goals. The best part is you don't need a high investment for the contest, apart from price, platform and design the contest will cost you with a little to zero amount.
Define The Goal Of Your Contest
Facebook may not be the first social media platform, but it's definitely the one that started the hype. Facebook recorded more than two billion active users in 2017 and since then the medium is constantly flourishing.
As TechCrunch, 55%-65% of monthly active users come back to the medium daily. But every medium is different and so is its audience. All these monthly users may not fit as your target audience.
In order to get the target audience notice your brand or improves engagement on your contest, you need to define S.M.A.R.T goal which means planning a goal with the following criteria: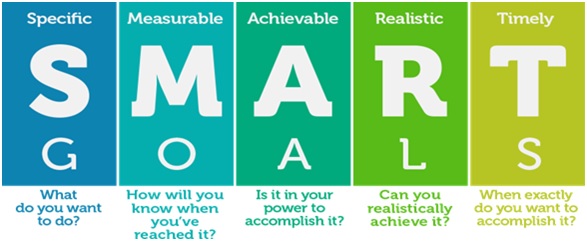 Specific: Setting specific goals for your contest will help you execute better results.
Measurable: The engagement of the contest must be easily measured by the admin.
Achievable: Target audiences should easily view the contest and take part in it.
Realistic: The contest should be relevant to your brand image or the product or services you sell.
Timely: The contest should run on the specified timeline, run the contest sharp on the time and end
Note that, contests with one or two specific goals are more likely to succeed than a contest with more goals. Here are ideas on what goals you can have for your Facebook contest:
Increase brand visibility and awareness
New leads and sign-ins
Get new audiences or fans on the page
New audience reach
Get more user-generated contest
Product promotions
Growing engagement on your page
Initially, it may seem confusing but you will get hold of it as soon as the viewers will start taking part in the contests. Just make sure you focus on only one or two goals to make your Facebook contest a hit.
Choose a contest type

There are a plethora of options to choose for contest types, you just need to make sure your contest is promoting your brand and meeting your goals.
For instance, if your specific goal is to gain more subscribers, you should not be running a giveaways contest that tells participants to comment or vote on the image, focus on making them subscribe. If your goal is to boost brand awareness include a fun factor that shows your audience your brand personality.
Consider all of the different types of contests seen on Facebook.
Instant win contests
Here admin will quickly convey users about the contest and instantly tell them if they are the winner. It is short but easy to manage. For example:
User-generated content contests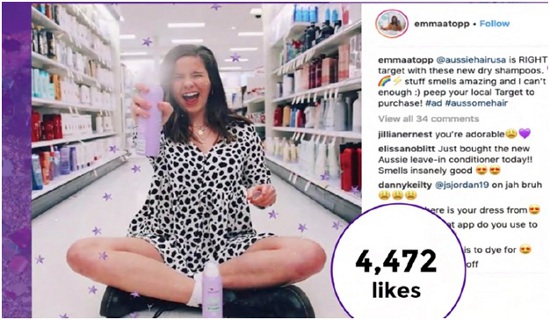 Voting contests are great to boost brand visibility and draw attention to new product launches or offers. A customer who is satisfied with a brand or its product happily shares their feedback and experiences especially when it involves a price. In order to get value user-generated content, you can host a contest for your fans asking them to submit their experience through different content forms like photo, video, hashtags and more.
Fan-vote contests
Here you can ask your viewers to submit their idea or opinions, whether they like or like the products and more. This not only channels high engagement but will also make your consumers feel valued. Here participants can vote for anything that concerns your business like product design, ideas, colours, flavours, interest etc.
Quizzes and tests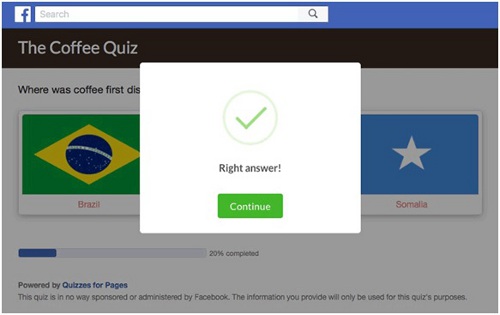 Quizzes are fun and engaging which makes the audience hooked to your page for a while. It is great for engagement however it can be time-consuming and requires you to research and set alluring questions
Simple entry contests
This involves hosting a contest with minimum tools, something that's already available enabling participants to submit basic information. Some platforms allow users to have multiple entries like sharing the contest on other mediums or subscribing to a newsletter, like pages, and other actions.
Decide How People Will Sign Up for Your Facebook Contest
After you select the type of contest and the price you would be offering, the next important thing is to decide where the participants are going to sign. You need to decide between Facebook messenger flow, funnel and form. /many businesses run content.
One of the most prevailing contest trends business incorporates is asking participants to comment, like or tag friends. This gets brand extra exposure. However, the additional exposure is not the important thing is that you get a list of valuable customers. You can pitch your product to these audiences through emails, messages or any other social site other than Facebook.
You should also decide on the information you wish to collect from the participants. Many businesses online prefer to call the audience to confirm, you can do that too. One of the best things about Facebook contests is that it is not like a traditional lead-taking tool that asks their basic details like name, email phone number etc. Instead, Facebook offers you to ask for a few personal information about participation.
Tip: As soon as the participants register for your competition, provide them with the option of signing up for your major offers. Mentioning thankyou for registration straight after they fill in their details will not look appealing.
Promote Your Facebook Contest
If you plan to get high engagement and maximum signup you will have to promote your contest well. Contests are easier to promote than regular posts as it includes exciting prices which can draw users' attention. Hence you don't need to create complex graphics. Instead, create simple graphics with subtle images and fun elements. Also, your major focus should be on highlighting the offers and contest price.
Facebook ad posts should be readable and to the point. Complex advertisements require detailed information. You don't necessarily have to put the contest's terms of services or more on the ad page instead you can put the link of your website, landing page or registration form.
It's also not important to mention specific dates on the ads, direct them to the landing page or social media posts that feature all the information on the contest. If you are running a monthly contest you tell your audience that the winner will be announced at the end of the month.
Giveaways & sweepstakes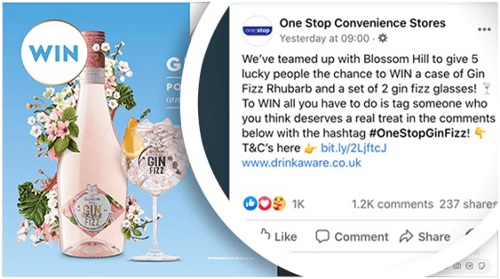 Giveaways are one of the simplest, yet one of the most appealing contests which are in high demand due to run is a giveaway. Viewers are awed with exciting prizes and so they perform actions that marketers or influencers tell them this can include simple things like subscribing to your channel, tagging friends or following you on other social media accounts etc, and complicated things like producing video or doing dance moves etc.
One of a great example of the giveaway is of Absolut that offer all-expense paid Coachella weekend To UK fans. The price was excellent but the festival faces a boycott. However the UK The contest was a great hit so successful that they provided a similar giveaway to US residents within a month.
Follow Up With Facebook Contest Participants
Once you get participants signups, you need to send them emails and text messages for confirmation and also to pitch them with new offers. However, don't do this often especially after the winners are announced as you lose brand value. Instead of sending sales focus emails, send a value-focused message that includes descriptions of new launches and sales.
Messages with the contest result are the most engaging ones. This gives you major reasons to reach out to the consumers. Of course, the news will be appealing to winners, for those participants who did not win get a consolation prize or coupon code. This doesn't have to be something different just phrase it differently.
These participants will now become potential customers of your brand so market them regularly. You can repeat these scenarios by running monthly contents. Even if it is not feasible for you to do a monthly contest, don't stop providing value to these prospects. Keep promoting your products or offers to gain high sales and conversions.
Long term follow-up is great for sales and brand credibility. Majorly people take time in making a purchase decision. The pricing is not important here but time is a vital element. Be consistent with follow-ups as well as hosting Facebook contests. One hit contest will not get you success for long.
Conclusion
As like any other marketing campaign Facebook contest will too require constant effort. No matter how successful your contest was, it is not a one-time thing. Be consistent with the contest but improvise and improve your strategy every time you host.