It is correctly said that you can never go wrong with wooden flooring. Wooden flooring gels well with every ambience. They can give your dining room the ultimate sophisticated look as well as your bedroom a relaxed outlook. Most people get confused when it comes to wood flooring. What kind of wood is ideal for my bedroom? Should I install a thick wooden flooring? What type of wood flooring is best for water resistance? What pattern should I choose, herringbone or chevron? Is herringbone flooring worth the price? These are some common questions that most of the customers face when choosing wood flooring to install. There are so many terms and basis of classification that one might get confused and bewildered by the range of options available for the wood flooring. Well, fret not! We are here to guide you and lead you to your ideal wood flooring that will add sparkle to your interior.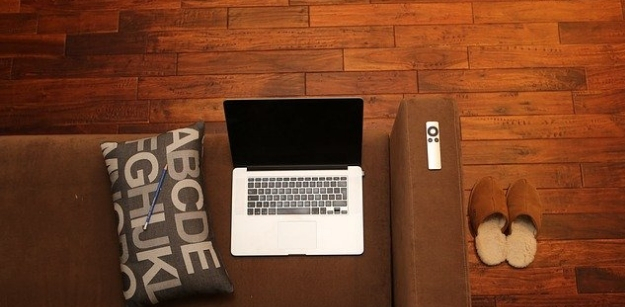 Classification of wood floorings
Unfinished VS Finished
Well, first things first. Wooden flooring is classified based on finishing into two categories, finished and unfinished. Unfinished flooring is the kind of flooring that is suitable for the users that want a floor that needs a custom stain to be applied to it before using the final coat of finish. Unfinished flooring is also useful if you're going to match the colour of existing flooring with the flooring that is being installed. In unfinished flooring, several coats of protective finish are applied to the flooring after it has been installed. Unfinished flooring is a good choice of flooring for the kitchen areas. As the flooring in the kitchen area is prone to water seepage and consequent damage, installing unfinished wood flooring would be a good choice. This is because the protective coat of the unfinished wood flooring will spread itself evenly on the floor as well as in between the gaps of the boards and close the seams. This will prevent the water from seeping in between the wooden floorboards.
Finished boards, on the other hand, come pre-sealed and sanded from the factory itself. There is no need to apply a coating on the finished flooring. Thus finished boards are easier to install than the unfinished ones and also take less time to install. The finished wood flooring is odor-free, and also, there are no VOCs. They get installed quickly and are ready for use immediately.
Solid VS Engineered
Solid hardwood floorings are the traditional wooden floorings that are thick and often come in ⅝ and ¾ inches of thickness. Solid hardwood flooring is usually expensive than the engineered ones. Also, the solid flooring is not recommended for the places with a lot of humidity or dryness either. This kind of flooring is very susceptible to damage by the change in the temperature, so it is not recommended for places like a basement. They are milled from a single piece of wood and provide an authentic look and feel to the floors. The advantage that solid flooring enjoys over-engineered flooring is that it can be refurbished many times and hence can be made to last for decades.
Engineered flooring is a spread of real wood that is glued to many layers of plywood beneath it. It is made up of multiple thin layers of wooden ply. Such kind of floors can be installed on a concrete or linoleum floor. It does not have any aversion to change in temperature and thus is suitable for basement and kitchen floors.
Species & Pattern
After all these types of classification, the wood flooring is segregated into the species of wood and the pattern you will be applying to the floor. There are different species of wood flooring, such as maple, oak, hickory, etc. Out of these, hickory is the thickest one and is used for heavy activity areas. The flooring is also classified based on the pattern. The two most popular patterns are herringbone flooring and chevron flooring. In herringbone flooring is the style lying parquet blocks. It forms an inverted z kind of pattern on the floor. Chevron, on the other hand, is very different from the herringbone flooring. Chevron flooring forms a V pattern on the floor. Out of these two, herringbone flooring gives the floor a modern and urbane look while the chevron pattern is more suited for a classic look.
Now that you know what and how the residential hardwood flooring is classified, make sure to choose the best-suited flooring option for your home.