Summer season calls for a time to kick back in chic and adaptable casual outfits. If you are hosting brunch or dinner or plan on going to a beach party, your attire must give you a laid-back vibe of the season. You can create a trendy and classic look even in the coziest and snug outfits.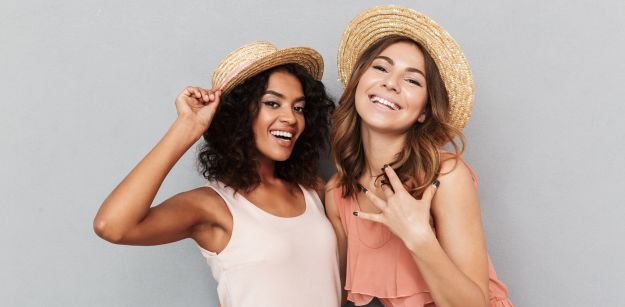 This piece of writing will whisk you away once you have unlocked the secrets to chic summer fashion for any occasion, and you will be ready to make a statement wherever you go.
Casual Outfit Ideas For Every Summer Occasion
When the season of summer comes, people look for such outfits that won't make them feel greasy and hot. People go through casual summer outfit ideas the entire season and some of them we have given below:
Printed maxi with a cropped top
Flowy midi dress
Breezy printed maxi dress
Vibrant colored jumpsuit or romper
High-waisted Denim shorts and breezy blouse
Loose-fitting linen pants with a cotton T-shirt
Printed maxi with a cropped top:
Create a perfect Bohemian-inspired look for an outdoor concert by pairing a short-sleeved camisole or a cropped top with a printed flowy maxi. Wear a denim or leather jacket for cooler evenings to give an edgy as well as a conventional look.
Finish it off with ankle boots and comfy sandals; wear bold and statement jewelry: maybe earrings and rings with a gemstone, stacked bracelets, or a decent single-layered necklace, and watch your confidence soar.
Flowy midi dress:
You can never go wrong with a floaty midi dress in a solid color or a trendy pattern on any casual evening outing. Do not forget to go for neutral hues to keep you cool throughout the evening. As soon as the sun goes down, to give you a feeling of warmth, drape denim jackets over your shoulders and flaunt the effortless and sophisticated look without feeling too constricted.
Do not forget to complete your summer look with a pair of sandals or block heels, a sleek cross-body purse, and show-stopping jewelry to stand out among all the people on any evening outing.
Flowy Sundress:
Get ready to make waves at your summer beach party with a flowy and printed sundress made from lightweight and breathable fabrics such as cotton, linen, or chiffon. Flowy sundresses are among the best options to opt for the perfect breezy and effortless ensemble. If you opt for a sundress with adjustable straps, you can obtain a nice tan on your shoulders.
Wear a pair of comfy espadrilles or flat sandals to remain in style and further glamorize your look with polarized sunglasses and a tote bag. Wear a bold, thin, or delicate necklace with your strapless sundress to complement your dress in the best way possible.
If you want to take a brief swim, remember to wear your swimwear beneath. These tips are more than enough to turn heads with your effortlessly chic style and be ready to capture every amazing moment at a beach party.
Vibrant colored jumpsuit or romper:
Slip into a soft and elegant colorful romper or jumpsuit to effortlessly create an uncomplicated charm among your pals during brunch. They come in a variety of styles and patterns, allowing you to express your personal style very boldly.
Pair them with sandals and sneakers to remain in a relaxed state all day long and for a refined look, accessorize it with a piece of delicate jewelry. If you want to draw people's attention more towards your jumpsuit or romper, avoid wearing chunky jewelry. Among light jewelry, Layered necklaces, hoop earrings, and a simple bracelet in gold or silver are all great choices.
Add a light cardigan for warmth if the temperature drops and a cross-body purse to round off the appearance.
High-waisted Denim shorts and breezy blouse:
Blue Denim loose-fit shorts and a loose-fitting blouse always give a classic look to go for. Choose shorts with a loose or somewhat baggy fit to maximize airflow and mobility. Opt for a blouse made out of breathable fabric such as cotton or linen.
To capture the spirit of the summer season, go for off-the-shoulder colorful, and fun prints with pleasant feminine details like ruffles, race, and embroidery. You can create a more casual look by tucking your blouse of comparatively longer length into your Denim shorts.
Moreover, I like to bring a denim jacket or a hand-knitted sweater with me whenever I go shopping in a mall. The temperature in malls can be unpredictable, so when I start to feel chilly, I can easily layer up with a denim jacket or sweater. Not only does layering a cozy sweater keep me warm, but it also allows me to bundle up in style.
Elegantly accessorize it by wearing a cross-body bag to carry your essentials. Select comfortable pair of sandals or slip-on sneakers as you have to walk around during your shopping spree. You may wear a delicate layered necklace and a stacked bracelet to elevate your look.
Loose-fitting linen pants with a cotton T-shirt:
Find the perfect balance between style and comfort for your picnic in the park; opt for linen pants as it is a breathable and lightweight fabric. Loose-fit linen pants would allow ease in the movement and a laid-back attitude ideal for a picnic. Choose neutral colors like beige, white, or light gray for a versatile look.
For a fresh and sunny aesthetic, choosing classic colors like white, grey, or pastel tones work nicely when it comes to opting for a cotton t-shirt that is both soft and comfy. Go for a loose fit or a slightly bigger shape for a comfortable and effortless look. Choose a t-shirt in a matching color to your linen pants. You may go for a lightweight cardigan if you expect a lower temperature during the day. These layers may be knotted around your waist or draped over your shoulders to offer a bit of elegance and warmth if desired.
Choose a delicate piece of jewelry like simple layered necklaces and stacked bracelets to not create a gaudy look. Keep your jewelry simple and practical. You may go for a brimmed hat and sunglasses to avoid the scorching heat of the sun. Carry a bag pack with you to store snacks, water bottles, and other essentials with you. Slip-on sneakers or espadrilles are the best options to wear picnic-appropriate shoes to make you feel comfortable throughout your picnic.
Conclusion
Fill your summer wardrobe with casual outfit ideas to attend any summer event with confidence and style. Choose lightweight and breathable fabrics like linen and cotton with printed designs and accessorize them with lightweight jewelry, comfortable shoes, cross-body bags, and sunglasses to create your statement style.