This looks more complicated if we tell you that you have to constantly write your blogs and now you have to write for third parties as well.
It is not easy to write for third parties without any charge, but for those who endure it will be worth it.
What is the guest posting?
A guest post is the publication of an article of yours on a third party website as a guest author.
It can also be a publication of a blog on your site written by another author whom you have invited to work together.
Guest posting or guest blogging is one of the most effective and powerful content marketing strategies today that helps you to enhance your brand authority.
It is a win-win strategy for both the blog author and the guest author.
If you manage to guest post on an outside blog, you will see how it affects the SEO of your website and you will begin to gather the benefits of a winning content marketing strategy.
If you have never thought about writing for third parties, you may change your mind after reading the benefits of it.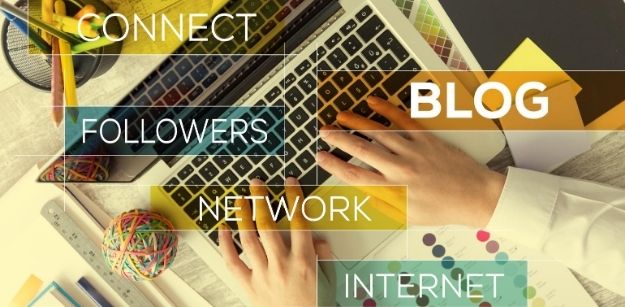 Here are some benefits of guest blogging:
1. It improves your SEO
If you are one of the people who are obsessed with SEO, you will love this strategy.
Posting content usually allows you to add a link to your blog.
It is exciting to publish on blogs that already have high authority, this link can be very worthwhile to improve your positioning in search engines.
2. It enhances your brand authority
Guest posting brings authority, whether your article is published on another blog or other author's content is published on your blog.
If someone important related to your niche publishes a post on your website, it will allow you to earn the trust of your target audience.
It is because serious influencers will want to work with you if you are a good professional brand.
Similarly, if you publish an article of yours on another blog, it means that you are recommended by that author and that your brand is a benchmark.
You can see, in both cases, it increases your brand authority.
3. You get new readers for your blog
Getting a strong and loyal audience to follow your blog faithfully is not an overnight achievement, but the result of great effort and time.
If your posts are not hitting the expected traffic, guest post collaborations with other blogs can put you in the eyes of Google to start attracting the new readers of your blog.
The link you add in the outside blog does not only improve your SEO but also brings direct visits to your website.
There are also cases in which the outside post is positioned among the top positions on Google and these blogs become the source to send more traffic to your site over time.
4. Expand your client portfolio
One of the biggest advantages of guest posting is that it is a great opportunity to grow the client portfolio.
Through this technique, you will not only reach more people, but also you will get to the right audience.
This type of collaboration helps you attract many users and potential customers who until did not know you or your brand.
5. You get external links
Getting quality external links to your website is one of the aspects that search engines value the most.
It allows you to position yourself better in the search engines.
It is the most efficient SEO technique to achieve a rise in the rankings of web search results.
You can get this effective blacklining strategy through guest posting.
You now don't have to worry about finding the guest posting websites by yourself.
Platforms like thehoth.com, seoyouth.com, and outreachmonks.com provide the guest posting services where you can collaborate with the sites that have high domain authority.
6. Open doors to other brands
By offering your content or writing services to third parties, collaboration with the other sites can be a great opportunity to make yourself known as an expert.
It allows you to share your experiences so that others can take advantage of it.
Going to a third party blog that has the largest audience will help you increase your visits and gain visibility to those who may require your knowledge.
After analyzing your work, they may hire your services.
7. You receive new invitations from other blogs
Greater visibility on the search engines also opens doors for you on other blogs.
Offers for guest posts may come from sites you did not expect.
Each post consists of usually 2 or 3 lines about the author.
Here you can include your social media profiles so that your work may approach the people who are unaware of your expertise.
8. You get relationships with the bloggers
When you start providing services, you are usually alone.
It will be beneficial for you if you get help from the bloggers who already have a bigger audience than you.
Establishing a relationship with a well-known blogger will help you achieve surprising advantages such as mentioning in tweets or posts.
9. Brand mentions on social networks
Another crucial advantage of guest blogging is the constant mentions on social media networks like Twitter, Facebook, and LinkedIn.
Many blog owners share their content on these social networks.
It can attract the new audience to your blog and social media profiles.
Recent research by Google showed that around 4 billion people log in to social media every hour.
So, for a guest blog, this can have a great possibility to increase traffic to your site.
10. It can improve your writing skills
Finally, guest posting can also improve your writing skills and experiences since practice makes a man perfect.
With constant writing, your spelling, grammar, vocabulary, and readability can improve significantly over time.
Summing it up
When you will see the benefits of the first guest post you wrote, you will surely start writing for third parties regularly.
Collaborating on guest articles is a great opportunity to reach out and interact with your target audience.
You can improve your relationship with important people in your niche through it.
We guarantee that planning your guest blogging strategy as soon as possible is a safe bet.