Real estate agents should be able to give you excellent referrals for real estate lawyers when you get into a contract to buy a home.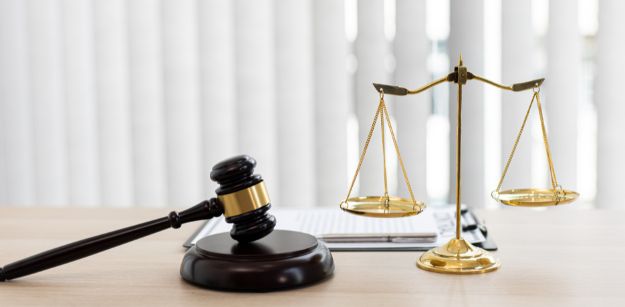 What is a Real Estate Attorney?
Real Estate Attorneys manage transactions involving "real property." The contract, any additional agreements reached with the seller, documentation from your lender, and the title and transfer documents can all be prepared or reviewed by a real estate attorney.
Qualifications of Real Estate Attorney
A Real Estate Attorney, like all lawyers, should have a law degree, which normally requires three years of full-time study. They should be successful on the state bar test taken in their work jurisdiction.
What Does a Real Estate Attorney Do?
Real Estate Attorneys represent clients in real estate disputes in addition to facilitating home sales, defending clients in real estate litigation, and performing investigations into a property's obligations and compliance.
Responsibilities of Real Estate Attorney
Legal Documentation Preparation
A real estate lawyer will help with the drafting and negotiating of any legal documents necessary in connection with the purchase of a home. For instance, a real estate lawyer could create your mortgage note, deed to the property, and sales contract while also negotiating with lenders on your behalf.
Title Search
A real estate lawyer will request a title search after you have a fully executed sales contract to find out if there are any lingering hurdles on the property. Court orders, Deeds of trust, Unpaid taxes, and other claims against the property can impede the transaction and result in significant legal problems in the future.
As a result, the lawyer will strive to find any problems preventing you from owning a home and ensure that the seller can legally and correctly transfer the title to you.
Title Opinion
Title Opinion is a document delivered to the title insurance provider for the property. Based on the title search, the opinion contains information about the property's owner, its taxes, any liens against it, who has access to it, and whether any easements exist.
Since only a real estate attorney admitted to practice in your state can provide an opinion on the title, their role in the transaction is very important at this point.
The title company will offer the lender a " binder " document based on the title's opinion. The deal will proceed to the closing if the lender does not raise any objections to the opinion of the title stated in the binder.
Closing Facilitation
The loan documents are forwarded to the closing company for settlement after the lender approves the title binder. A real estate lawyer will facilitate the loan closing and the sale of the property to the buyer.
Final Title Opinion
A real estate lawyer will ultimately provide the title business with a final title opinion and title insurance premium. After obtaining this information, the title company will issue the final title policy and deliver it to the buyer and the lender. A real estate attorney will help you to choose the highest and best offer.
How to find a real estate attorney?
A knowledgeable and experienced real estate attorney should be chosen when employing one. They must know the regional concerns affecting the subject property and their area of expertise.
Recommendations from friends and family members who have recently bought or sold a home are one of the greatest methods to locate a competent real estate lawyer. Make sure they were satisfied with the services offered, and if they were, think about giving the company they hired a call.
Numerous legal websites provide reviews of attorneys based on area and can even provide you with information on fees.
Online reviews are another area to explore if you don't know anyone who has recently worked with a real estate attorney successfully.
The bar directory for your state will also provide a list of nearby lawyers, which might be a great place to start.
When do you require a Real Estate Attorney?
In many states, it is a legal need to have legal representation during the closing of a real estate transaction. Although some states do not mandate the presence of a real estate attorney, getting legal counsel during the property purchase process can be extremely helpful.
To provide peace of mind, ensure the transaction is legal and binding, and protect them in case of a dispute, homeowners should speak with a real estate attorney during any real estate transaction.
Which Important Matters Can a Real Estate Attorney Help With?
Real estate deeds
A property deed is a written document that needs to be drafted lawfully. The property deed must stipulate that the buyer must obtain the property while the seller is permitted to transfer it. The Description of the property must be in the deed.
Property taxes
Property tax rates can be determined in a sophisticated manner that varies by state and municipality. The entire home value is determined as a proportion of the sum of the site value, land value, and improvements value and determine the tax rate.
Zoning
There are many regional laws about real estate. Anything from restrictions on the size and types of constructions that may be erected on land to environmental laws that apply to privately held property may fall under this category.
A real estate attorney should know zoning regulations and inform you of how these regulations may influence the purchases or selling a house.
Making a Complex Situation Simple
There are numerous technical words when it comes to selling real estate. Additionally, it is essential that you completely comprehend how each of these terms will affect you and the property you own as well as how to use them correctly in any legal documents.
By hiring a competent attorney, you can ensure that all documents are written correctly from a legal perspective and that you have someone who can assist you in comprehending what it all means.
Conclusion
You can avoid lawsuits that may have arisen from your failure to hire a real estate attorney by having a lawyer looking out for your interests from the beginning. Sellers and purchasers can both attest to this. While you can work with top real estate agents like Houzeo, Redfin, or a lawyer to help you buy or sell a home, you are more likely to save money in the long run by avoiding avoidable problems.