Living in the U.S. means that you are a part of society in which there are approximately 273 million registered vehicles. The figure includes passenger cars, motorcycles, buses, trucks, and others, so traffic accidents are all around us and it's absolutely not predictable if and when we are going to be a part of one. Being involved in a car accident is a frustrating and shocking experience. Nobody wants to be a part of such but life is unpredictable and we better be ready when a traffic incident occurs.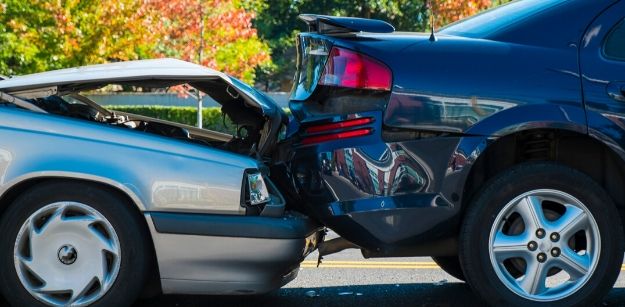 Right after a car accident, emotions are running high and adrenaline is rushing. In these kinds of moments, it's very important to know what steps to take to protect your health and financial interests as well. Depending on the circumstances, it's of the highest importance not to overlook any steps so you will be able to collect compensation for your injuries and other losses.
Let's take a look and go over the steps you should immediately take following the traffic accident.
1. Immediately Stop And Check For Injuries!
You are driving down the road and listening to your favorite radio when out of nowhere another vehicle slams into your car. Just like that, in the blink of an eye, you've just become a part of a traffic accident.
It's of the highest importance to remain calm and focused. Immediately stop and check for injuries. If you need no assistance to get out of the vehicle and you feel relatively fine, check everyone else involved in the crash.
2. DIAL 911
Call 911 to get help for anyone who has sustained an injury in the process and deal with caution when trying to move an injured person. Make sure the dispatcher knows about any injuries or fatalities you can observe, and make sure the dispatcher is aware of any hazards that emergency medical services and police should know before their arrival.
When describing the location, use the closest address or mile marker. Also, describe the direction you were traveling and which side of the road your car is on. Even though Texas law doesn't require to call 911 for minor accidents, it's always better to do so as this step helps to always have a record of police and EMS contact.
3. Deal With The Police
When the authorities arrive at the accident place, focus on following their instructions. Texas law enforcement officers are highly trained in accident investigation. If the incident occurred within city limits, local police have jurisdiction and will respond properly. However, if the accident took place outside of the city limits, the county sheriff's department will have jurisdiction over it. Stay at the scene until they free you to leave and answer any questions they ask honestly.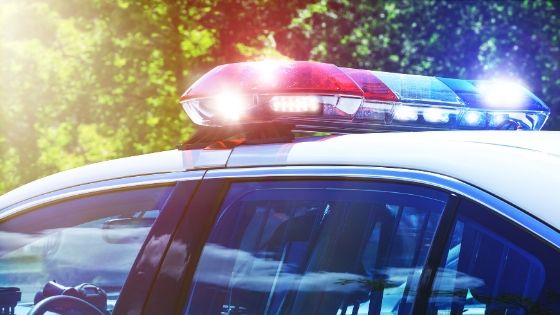 The police are authorized to coordinate care and transport of the injured, secure the scene, make arrangements to have disabled cars towed, verify insurance information of the drivers, issue traffic citations, make arrests when needed, collect evidence and file a police crash report.
On the police crash report, the police sublimes of all the necessary information about the occurred accident such as driver information, vehicle data, and injury reports. These reports are also available to obtain online, in a registry which is updated on an everyday basis with all the incidents which occurred in the precinct. You can search for them by the location, like a Harris County accident report or an Austin accident report, or through the car model, the year it was manufactured and even the date the accident happened.
4. Gather Information And Evidence
If you want to prove that another driver caused your injuries or property damage, evidence and general information are essential. It's very important to document everything so you can make your case down the road.
Make sure to write down all the relevant information and take photos of the crash scene if possible. This way you protect yourself against other people involved changing their story afterward.
5. Contact Your Insurance Company
Reach out to your insurance company as soon as you can. The auto insurance policy represents a contract between you and your insurance company and one of your obligations is to notify the company as soon as you are able to after an accident, regardless of who caused it. This will help the company to provide greater protection for you if the other driver decides to file a claim against you.
Delaying the notification of your insurance company can have troublesome legal and financial consequences. Take the initiative as quickly as possible.
6. Seek Medical Attention
Nearly 2 million drivers in car accidents experience permanent injuries every year. Many accident victims don't realize that they can sustain injuries that do not have immediate symptoms. Chronic injuries like concussions or whiplash are hard to notice right after the accident because of the adrenaline rush. Because of this, it's important to get checked by a professional shortly afterward the car crash, even if you feel okay. This way, you prevent further injury or worsening conditions.
7. Reach Out To A Car Accident Attorney
If the accident settlement falls short of your injuries and damages or your insurance claim is denied, it is in your best interest to contact a local attorney specialized in auto accident causes. Bring copies of your medical records and bills, copy of the accident report, photos, witness statements and other relevant pieces of information and evidence related to the accident when you meet the attorney for an initial consultation.
After reviewing your case, a skilled attorney will know about the potential value of your claim, whether they believe the claim will settle or if the claim may have to be tried in court.