Many are looking forward to starting a technology startup. Things of an IT related business, there are plenty of options to choose, but one should have in-depth knowledge and adequate skill-set in order to survive in this highly competitive and constantly changing industry. Perhaps you may be thinking of starting a database consultancy service, which is an essential service any organization may need. However, this is such a cranny which much of them are not aware and have no idea on who to establish it. Here we will come up with a few helpful insights for someone planning to start up a database consultancy.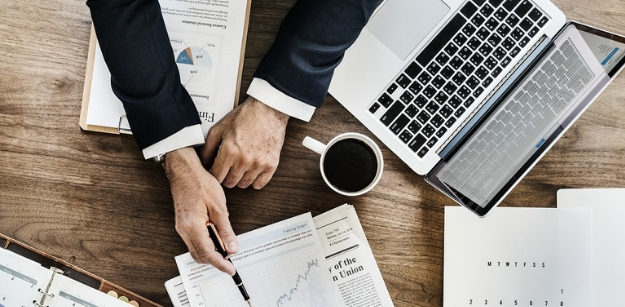 Starting a database consultancy service
With the migration of various functions into digital and electronic format, all available info and documents are kept in a database. Such a database is hosted in a server, which hosts all the computers and allied devices in a network. A DBMS (database management system) is used to store, retrieve, modify, and manipulate the data in the digital domain.
However, no all in the IT sector are knowledgeable in terms of database applications. There are specific skill-sets required for the database administrators. In fact, every company may not have this required skill-set or hiring a skilled DBA may be out of question provided their limited resources and budget. Here comes the relevance of an outside database expert who can take over the task for them, which is the role of a database consultant. There is an increasing demand for database consultation and reliable services in database consulting are highly appreciated.
The prerequisites to start a database consulting business
– In-depth knowledge of IT
Database consultants are specialists who take care of the end-to-end aspects of database administration. So, if you are planning for a database consultancy, one should have a fair understanding of information technology practices and database tools and software. Having experience in handling various types of relational and non-relational databases is essential. If you have only limited knowledge in databases, then you first have to learn DBA essentials to go ahead with a database consultancy business.
– Office space
Database consulting can be considered as a freelance job also. However, in order to convince the clients about your professional services, it is important to have an office space too. Moreover, the future of database administration may be DBaaS (Database as a service), where the users may not be maintaining the physical database services, but it could be more of a cloud or virtual database assistance. All these require specific office and infrastructure at the provider's end. It is ideal to have a landline too to be provided with your official address.
– Marketing skill is essentials.
As like any other service, database consulting too is a highly competitive market sector, where a consultant requires excellent marketing skills to get more clients. You can effectively advertise your services now through the online channels, and it is essential to list your business in the yellow pages and directories too. It is advisable if you can afford to do some outbound cold calling too in order to put yourself across the potential clients in your sector.
The tasks involved in database consulting
In fact, the database is such a thing which can shake any business leaders if they face an issue with it. Database issues as discussed by RemoteDBA.com can actually damage everything related to business from production, delivery, to the customer experience. If may also adversely influences the employee satisfaction and tamper the trustworthiness of a brand.
Some big organizations may have full-time DBAs on their roll. However, many organizations rely on database consulting services as a feasible and cost-effective solution. But, what kind of services a database consultant offer? What you have to be prepared for if you start a DBA consulting service? Let's explore
Design and Planning of database architecture
A database is the most valuable asset of any organization now. It has been there throughout the thick and thin of the business. It was there from the very first order to the first hire. A company cares to maintain the database to survive all power outages, malware, and other issues.
When it comes to the customized needs of database administration, for organizations, it is always best to hire a database consultant than considering off-the-shelf solutions. A database consulting service provider needs to analyze the business objectives and goals of an organization and then custom design a solution, which could solve all their right-now issues. That is not enough, but a skilled database planner also should plan for the future to save money and time in the long run to ensure a rewarding database administration.
Ensuring scalability
This is one thing the modern-day database consulting services should ensure. A database consultant should assess the current requirement of the organizations and the future growth potential in order to draw out scalable database solutions. As the DBMS solutions are constantly evolving, scalability is not a concern now. The scope of scaling up and down will help the organizations too to make an appropriate choice based on their budget and only pay for what they use at the given point. A good database consultant should be capable of assessing this need and provide amicable solutions to their clients.
Upgrades and migration
In fact, database consulting is not a one-time solution, but it is an ongoing commitment. This is the reason why database consulting remains as an on-demand service. With the scope of expanding, you have to implement new software and also do platform-sensitive upgrades on the go. In fact, as we have seen, database technologies are also constantly changing by mandating upgrades and migrations over time. A professional database consulting service should monitor and support the client organizations through such migrations in order to ensure optimum output and minimal downtime.
Conclusion
Going a step ahead, for the startup database consulting businesses, big data spells big opportunity now. Companies which understand the importance of leveraging the potential of unstructured data will be largely landing on the big data platforms, which sets forth a great opportunity for the technology business aspirants to think of next-generation database consulting services.