Gone are the days when a brand could only succeed through paid marketing campaigns. We are living in a whole new world. Movement in the corporate sector is more about innovation, tactics, and inspirational content. The same rule goes for every other field that relies on marketing.
However, we cannot stress enough on the importance of marketing. In fact, it is more crucial than ever for every organization. Whether you are a business tycoon or a home-based entrepreneur, you need to create a powerful buzz around your brand. Even online agencies need some extent of marketing to sustain in the digital marketplace.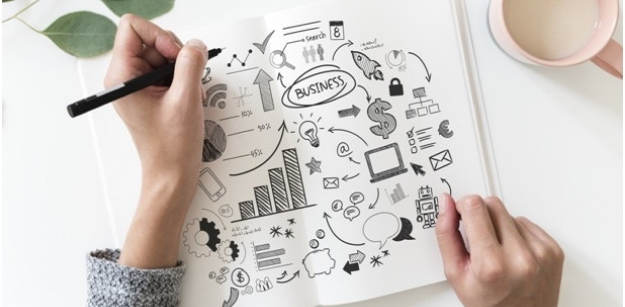 On this note, it is worth mentioning how mobile apps are changing our lives. From booking tickets to ordering food; there is practically an app for everything. Not only that, but apps provide a great pathway for brands to reach their customers. Hence, having an app is crucial for every business but to cut through the noise is one big challenge.
Stats reveal that there are over 2.5 million apps in Google Play and App Store each.
Among this chaos, how can you reach potential customers? What do you need to establish your credibility over others? How would your app sustain the market pressure?
To find answers to all such questions, note the following tips:
1. Know your audience
It all starts with the target market for the app. If you have no idea of who will be using your app, then your marketing campaign will eventually collapse.
It is important that before jumping into the stores, you should create a profile of your potential visitors. Define important details such as psychology, demographics, habits, and lifestyle of the audience. This gives a direction to your campaign and adds a strong impact on it.
2. Understand your competitors
It is quite rare that your app will have no competition as there are millions in the market. You should start by making a list of top five competitors, their pricing strategy, monetization model, pros, cons, ranking, and reviews. Do not go for an app design that is already present in the market.
When studying the design of your competitors, you should also analyze their previous models. You can figure out why those apps failed or succeeded.
All such steps will help you stand out in the market, improve your procedures, and navigate across challenges in the market.
3. Market before launch
Once the app concept and designing phase is over, you must start thinking of promoting it. This depends on the level of confidence you have for your app. You can start by engaging with potential customers on social media or run some polls and surveys to figure out the needs of the customers.
Make the pre-promotion so thrilling that people anticipate for your app. You can do this by video adverts, and teaser trailers. Of course, you cannot give away too much. But this would be the awareness build-up for more concerted marketing efforts.
4. Define your story
To create the right amount of buzz, you need to make your brand fascinating enough. This is imperative to spark interest in the passive consumers of present times.
You need to come up with a story and a catchy tagline that puts it together. This will also convey your unique value proposition to the users. Once it resonates with them, the number of downloads will go up high. You will soon find better ratings and positive reviews rolling in.
Customers tend to get moved by the stories behind the brand rather than their features.
5. Make your app visible in stores
This involves optimizing mobile apps to reach the top of the grid. This is one of the ground rules to make your app a successful one. Over 50% of the people who discover apps on Android and iOS stores have done so by browsing through the stores.
Consider your app as a product on store shelves. If you want customers to notice it, you must set it up, so it distinguishes itself from the rest of the lot.
This calls in for an impressive store page. Tweak your description, and be creative with your title. Find out a catchy icon, and use screenshots from inside the app to describe the benefits. All these factors are important because they can make a difference in the buying impulse of the audience.
6. Start a blog
A blog is one of the best ways to share information with your target market. It keeps the users updated and responds to the queries of prospective users.
The blog will also tell your audience about the development process. It helps to build interest around your product and secures better search visibility. To make sure this happens, you must use target keywords, link influencers, and create quality content.
On these blogs, you can also mention the roadblocks you had to cross. AirG Spam history is a great example. Its review forums talk about how the company had to face security threats and how they achieved bug-free algorithms for their apps. Stories like these make your customers trust your devotion, and they become faithful to your brand.
7. Work on social media
Social media can bring an enormous impact on the popularity and revenues of your app. It provides access to important data about the users such as their hobbies and preferences. This information can help you to design your app and evaluate your advertising campaign.
People who like your app or the products can also share their experiences on social media. This generates a positive word of mouth and brings more traffic to your platform.
When working out ways to design marketing strategies for your app, keep in mind that you should not oversell. Promise only those things that you can deliver. Inconsistency in the product and its description will result in frustrated users, and higher uninstall rates.
Remember that you must diversify your marketing strategy. So pick as many tips as you can to ensure a wider reach.